Discussion Starter
•
#1
•
Hi All.
For the life of me I cannot cut Paiges nails. They are so long now that its making her feet look dd.
We have tried all sorts to cut them, wrapping her in a towel, hubby holding her while i try to clip them and me holding her and hubby clipping. I have also spent hours touching her nails then giving her a treat, touching her nails giving her a treat. Shes having non of it. She has a complete fit everytime we try, she wriggles and cries and struggles. Im so scared of hurting her if we hold her to tight, shes so little!
Any tips or tricks?
I have considered getting a dremmel, but I think the noise would freak her out.
Heres a pic. (You would not believe how hard it was just to get this picture!)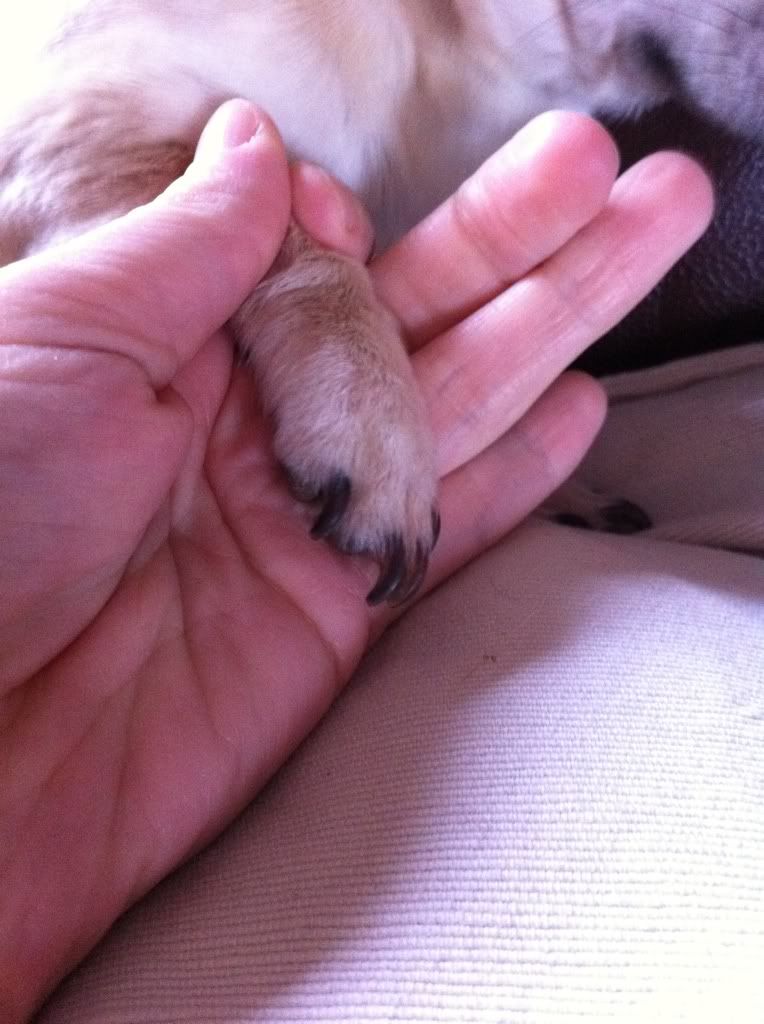 x