Discussion Starter
•
#1
•
My husband had bought a toy for the girls to share for their xmas present...Welllllllllll....sharing was not going to work as you can see in the pics!!!
The next day he had to go back to the store and buy another....
I know there is a certain name for these toys....but in our house we call it the "floppy dead rat weasel!" (of course my hubby gave it that name)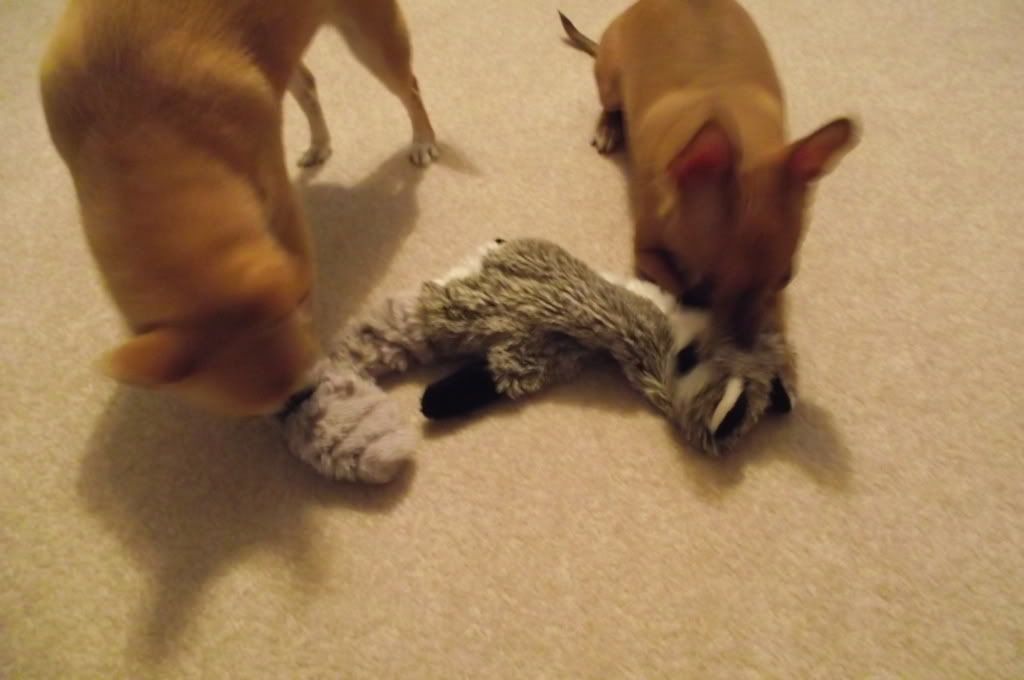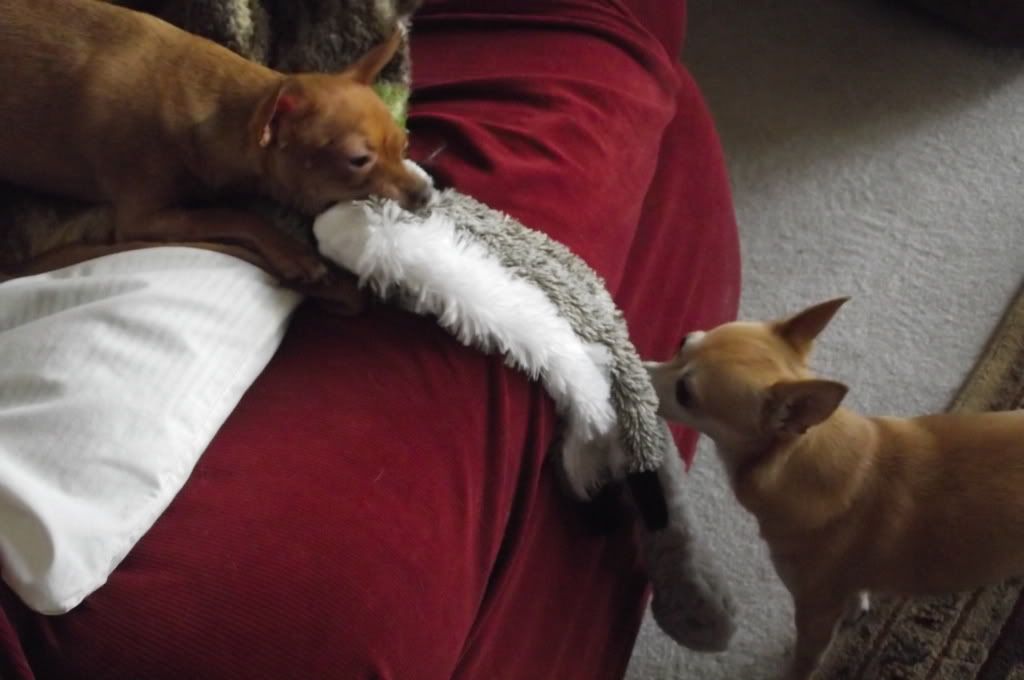 In this pic daddy had just come home from the store with the other toy and as you can see by her face and her little paws wrapped tightly around it, Dazy had claimed this as "her" rat weasel"