Daddy Says I'm Spoiled
Daddy came upstairs and caught me all cuddled in his blanket. He told me to go sleep on Mommys blanket. Hes a meany.:foxes15: Of course Mommy had to get some pictures of me because I looked so adoreable. Mommy did wrap me in her blanket after I got off of Daddys.
Am I spoiled?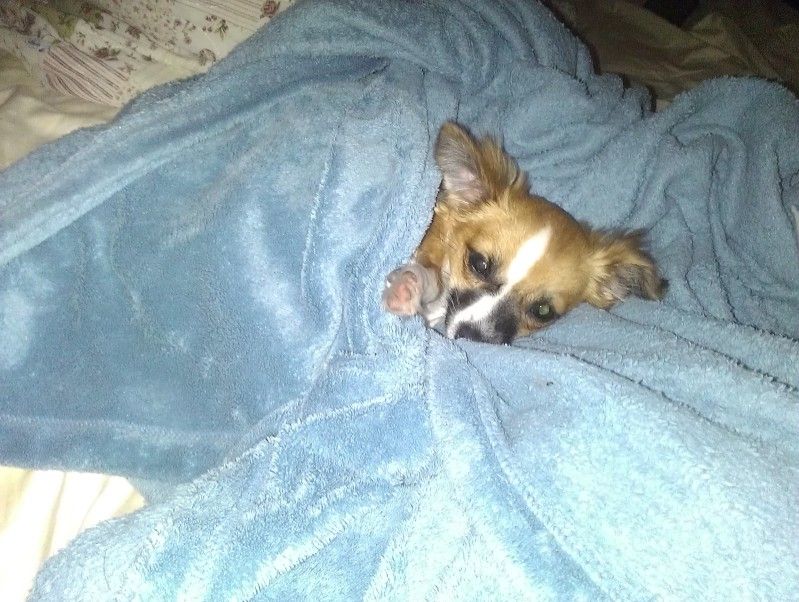 I tried to hide but Daddy still found me.