Discussion Starter
•
#1
•
Darcys prize from the competition arrived today. I'm very happy with it all, nothing fits her yet but she will grow into things and she's letting millie borrow her coat in the meantime since its fits her! This is what she won-
Pink and white sweater, Pink coat, Pink collar and lead, Famous chihuahua tee, Urban pup harness, Pink hoodie.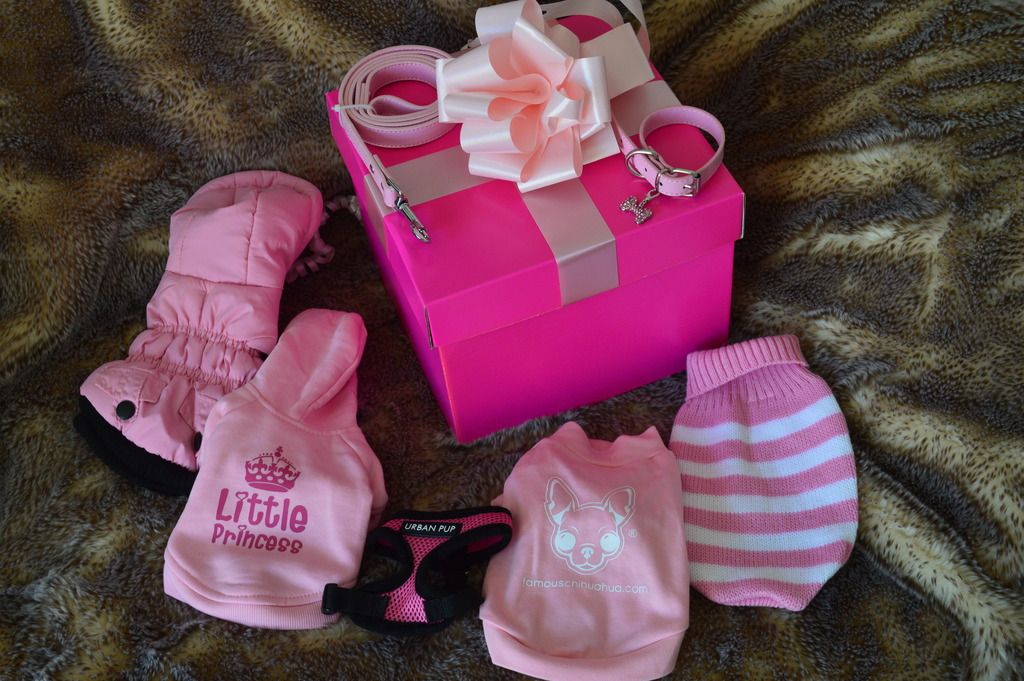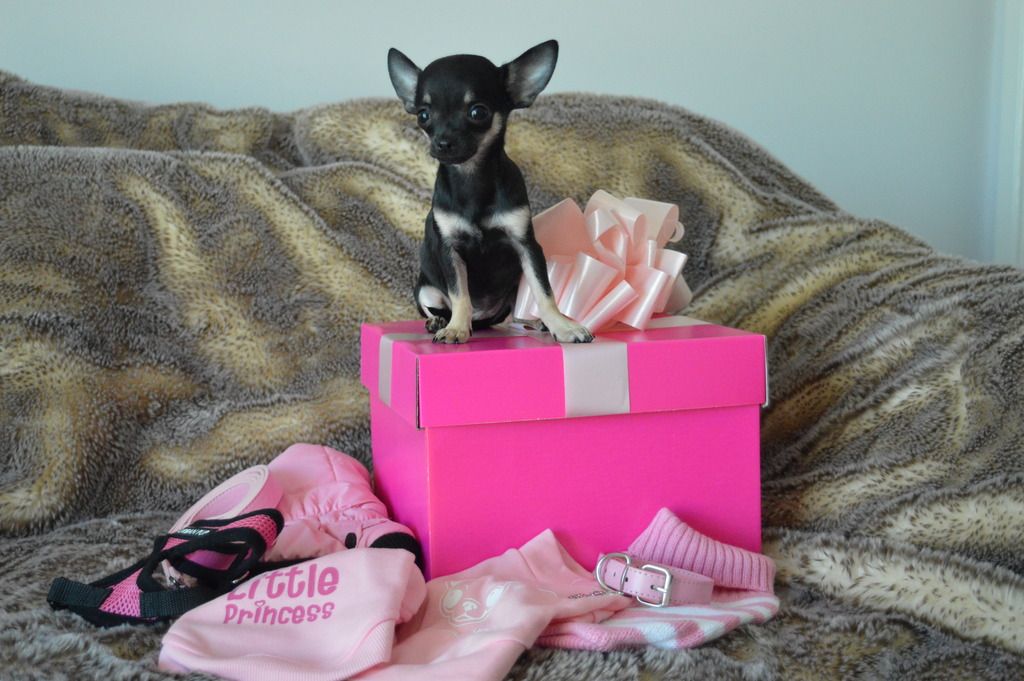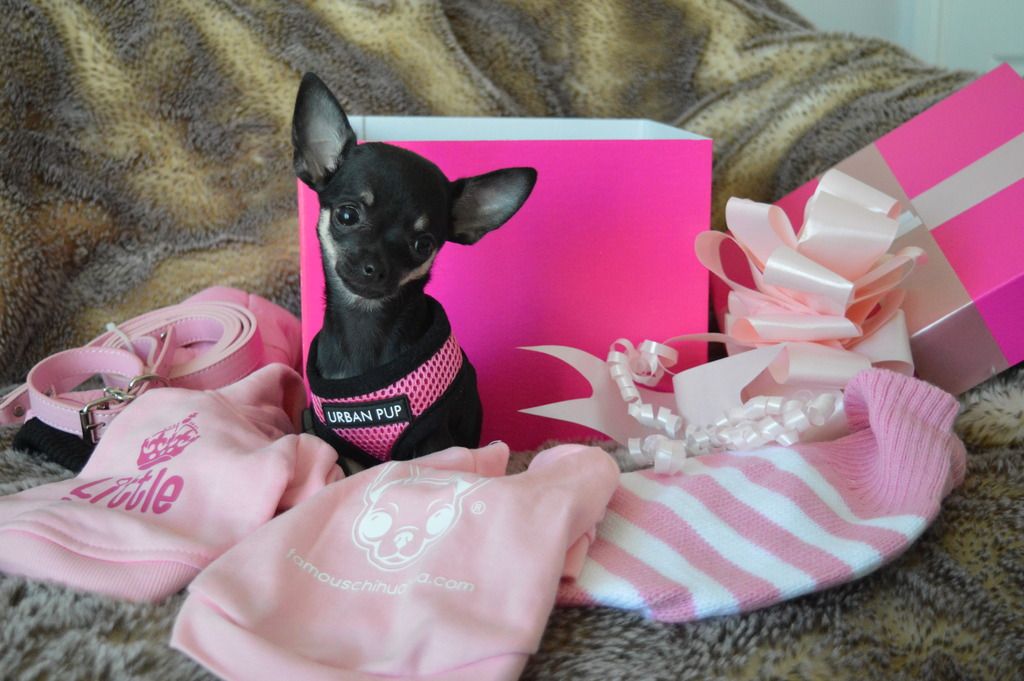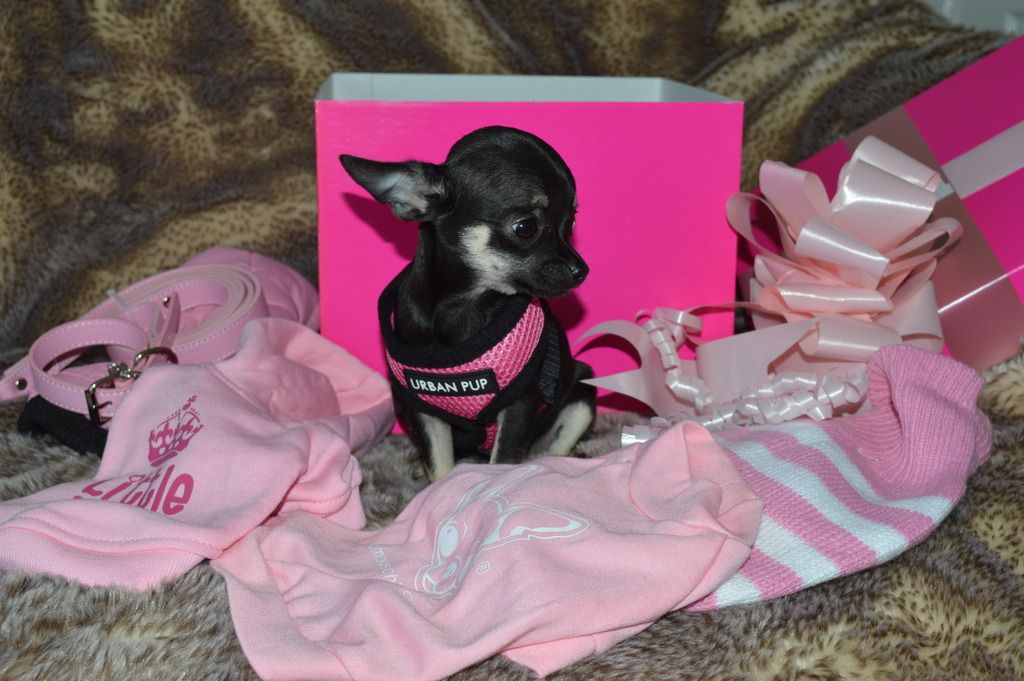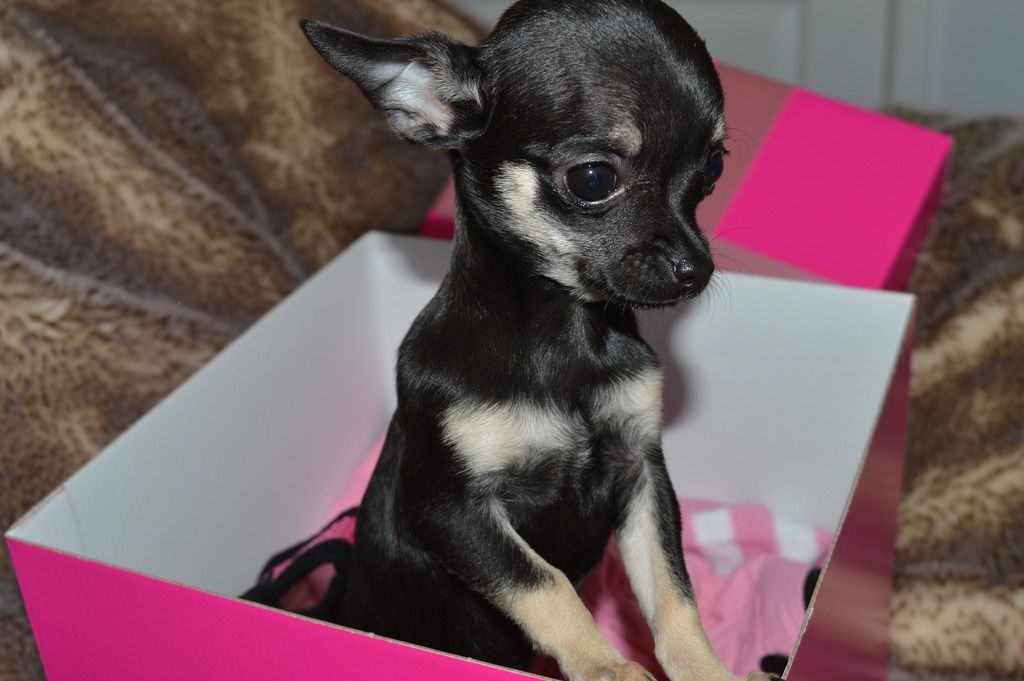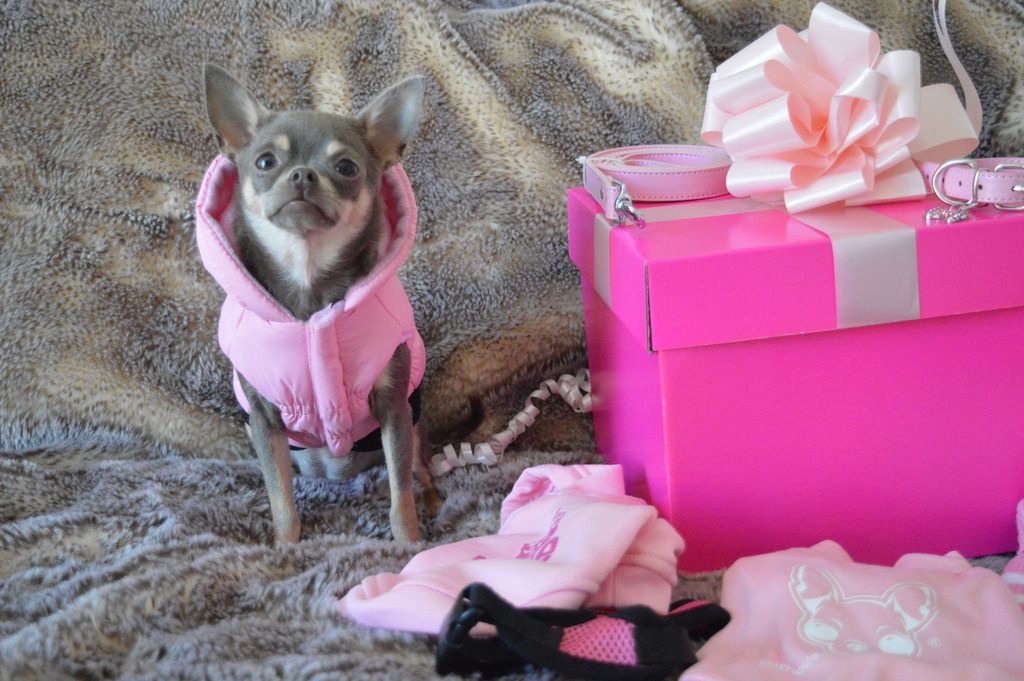 Millie's hot pink 2.5 buddy belt arrived today
and I love it and so does she, she got very excited when she first tried it on bless her!
Think I'm going to get the baby blue and tropical sea colours next.
"Come on mama lets go out and show off my new BB"