Discussion Starter
•
#1
•
Here are a few pictures of Deedlit and Cosette at the howloween party at petsmart. They didn't win the costume contest but we had fun!
And a few new ones of Isabeau, I can't stop taking them lol. I got her first collar tonight at Petsmart but it's too big for her. She'll grow into it though.
Cosette with my sister and her two chis: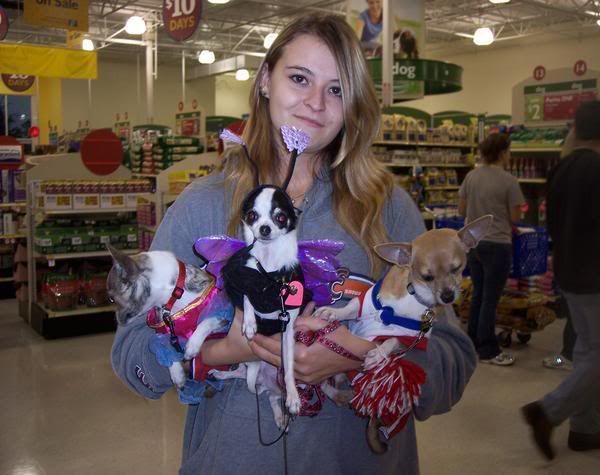 Deedlit the Angel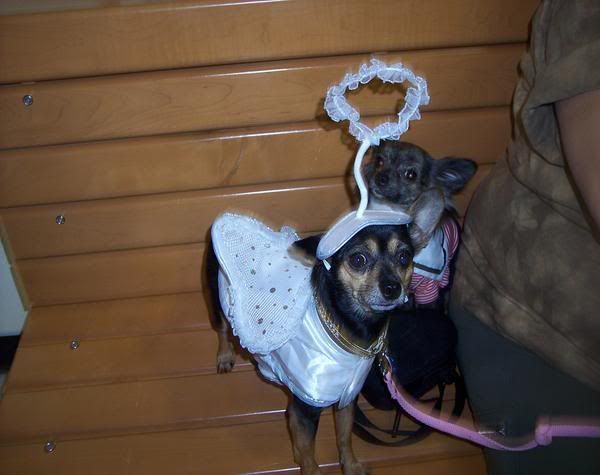 Riding in the cart.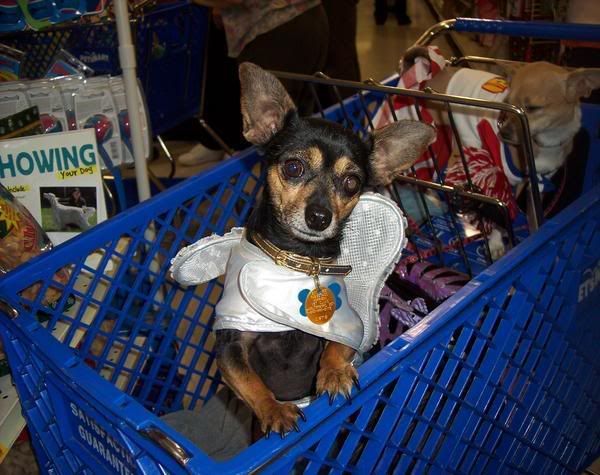 They really looked cute in their costumes I didn't have a chance to take very many pics though.
Isabeau. I need to get pictures of her in better light, these always turn out so dark. She's a cutie anyway though.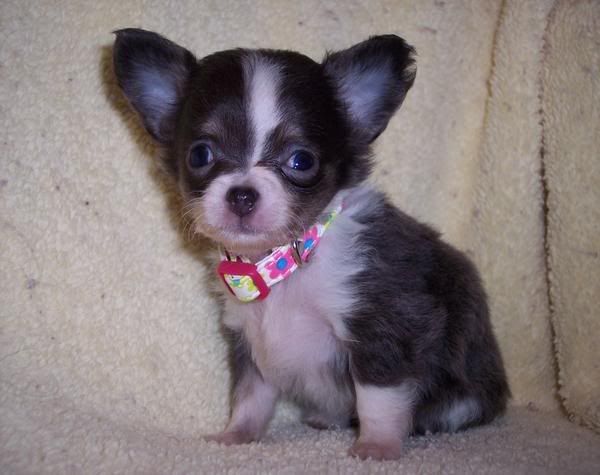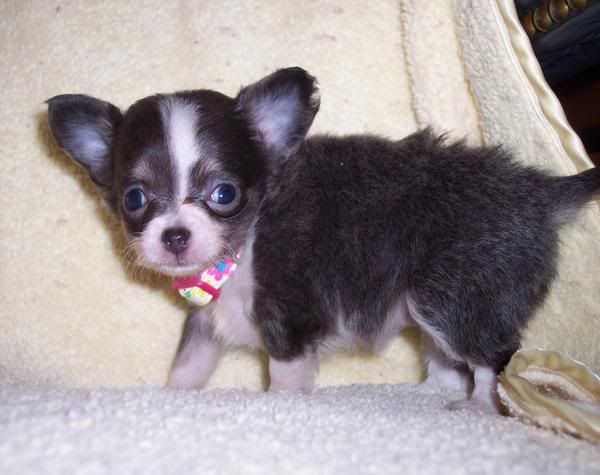 With me lol Bad pic of me but she looks cute.