Discussion Starter
•
#1
•
Finally got a few pictures of both girls. Cosette went with us to my aunt and uncles swimming. I thought it would be a good experience for her to play with their chihuahua but she was pretty snotty. :razz: Deedlit is happy to be home from Illinois and still has a little lagg from all the traveling she's been tired.
Didn't want to get too motivated for the camera.
(With one of my mom's chis)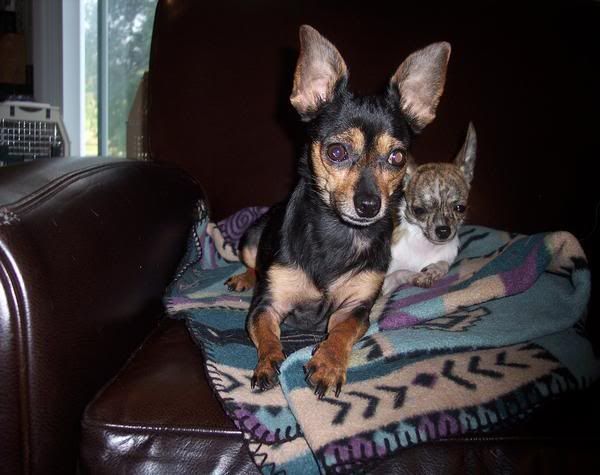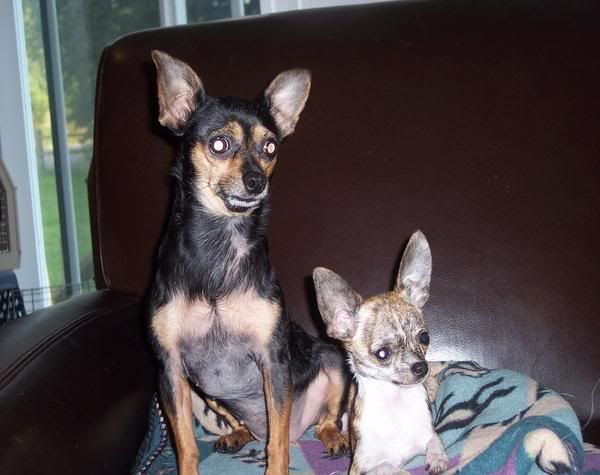 Cosette not playing nicely with my aunt's chi.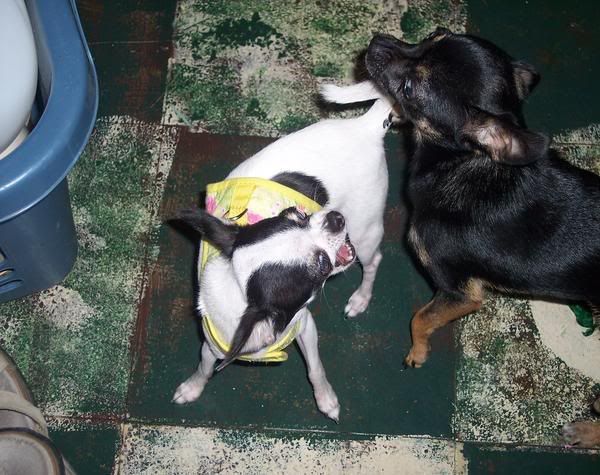 Miss Innocent after she caught me looking! :angel10: