Discussion Starter
•
#1
•
sorry it's not a chi though LOL nor a cute rat like a lot of people here have...
but first here is dexter (used with a fish eye lens) i know he looks weird...maybe it was the angle? LOL! u can really see his balding head though lol
this is what we got at the pet expo!
can anyone guess what he is?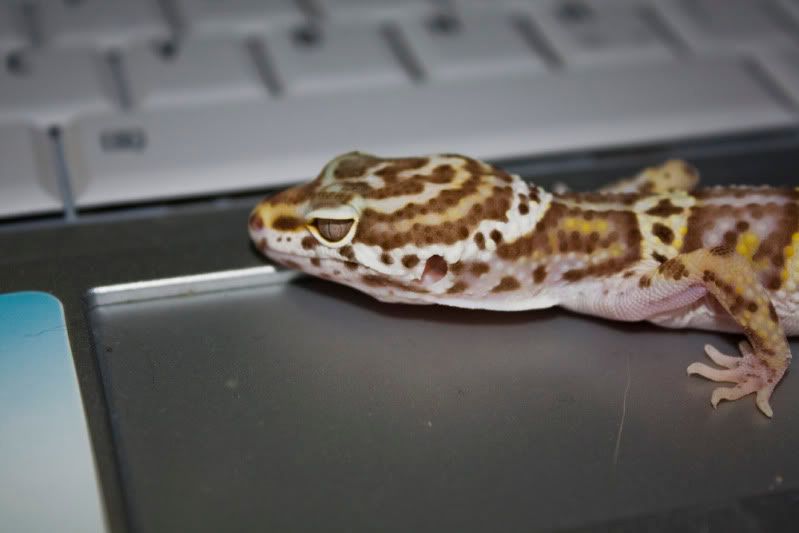 dexter approves of him though (not so much my mom...she HATES him)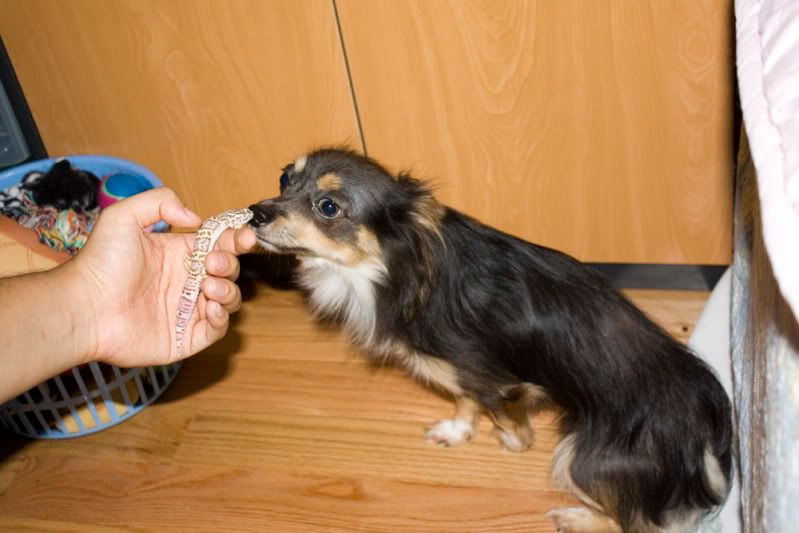 how can anyone hate his adorable face!?
give up?
he's an albino leopard gecko
so yes we did go to the pet expo today...looking for stuff for dexter and my bf's cat hercules (it's herc's bday today, 16 yrs now)
instead we ended up buying 2 playballs for hercules and this baby gecko whom we have called Spenny (if anyone watches the canadian show "kenny vs spenny" then they would know why) hehe
the only thing im against is...him eating LIVE bugs! eeeeek! i hate bugs...but his cheeks are so darn cute! now off to the gecko forum to learn how to spoil him like i do to dexter hehehe :coolwink: