well i emailed wellness and asked them to send me a sample of their dry puppy food...i was expecting just a few kibbles but wow do they go out of their way to please their customers!
here's what was in the puppy pack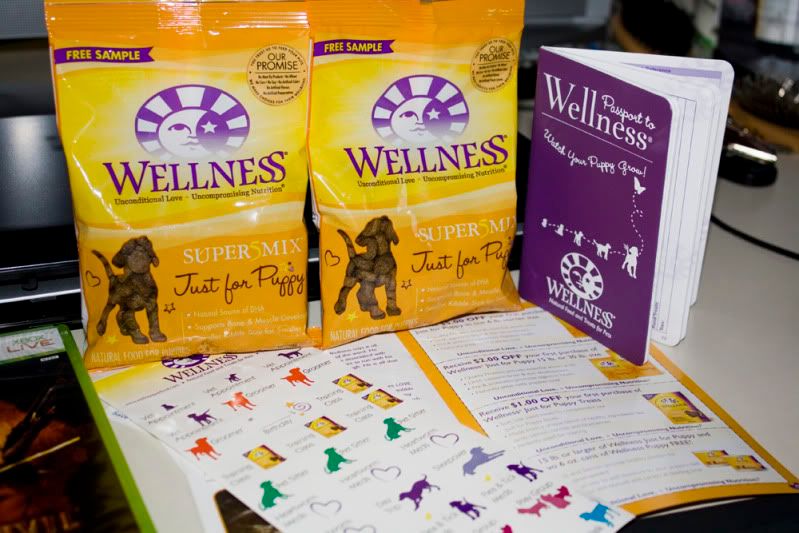 more detailed of the passport record keeping book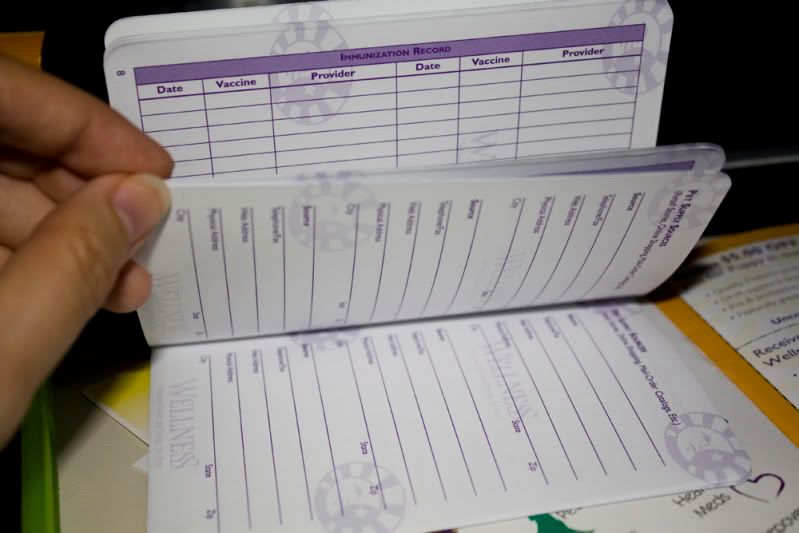 mom! what is that smell?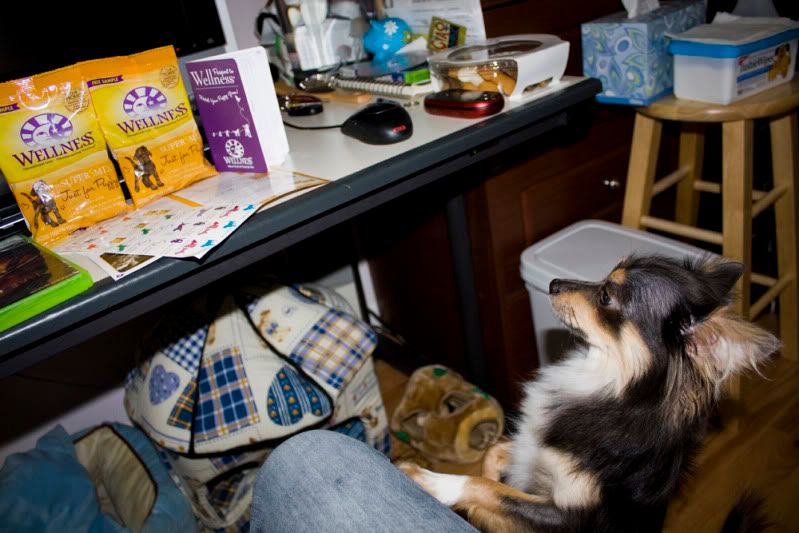 it smells nummies but i dont want to eat it... :coolwink: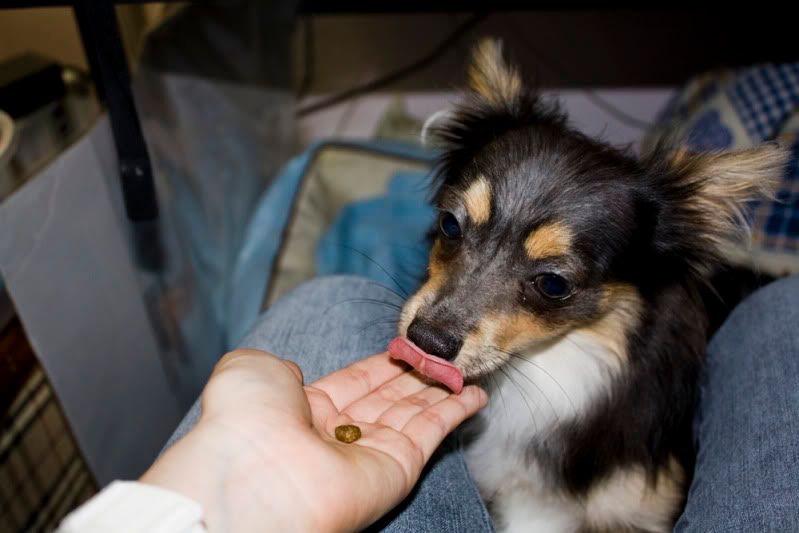 maybe i'll try one when i feel hungry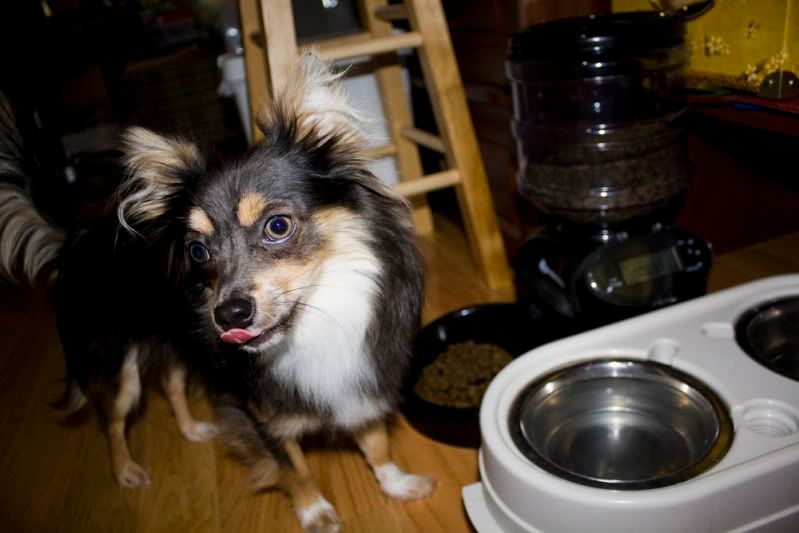 i'd rather lick these for now :albino: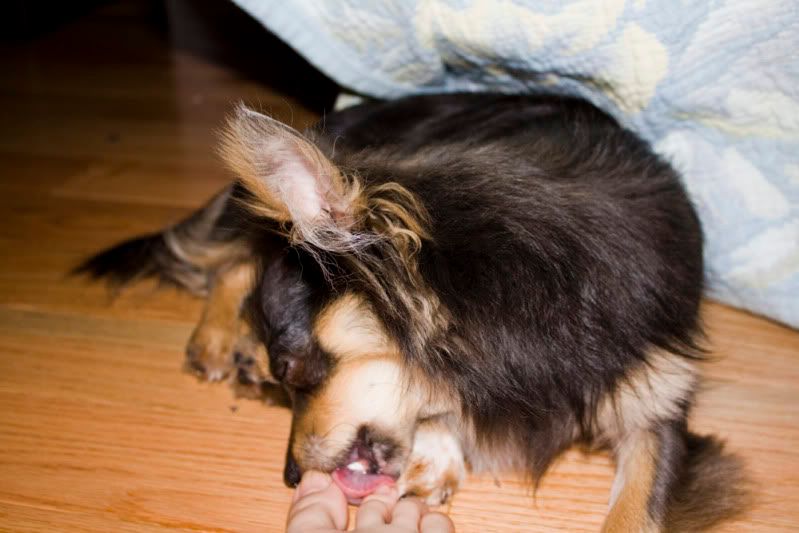 as for the result...it'll be pending till he tries a little bit of it :foxes15: i love the pack though! i recommend it to you guys who are curious about wellness. delivery was quite fast too :daisy: