hey mommy it's been a while since i've seen a bag full of my stuff!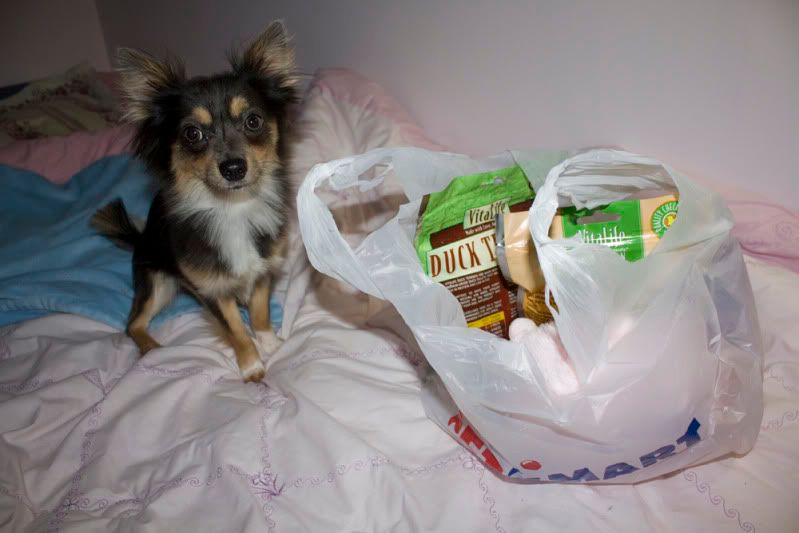 hey what is this ? "it's a frump-a-lumps dexter"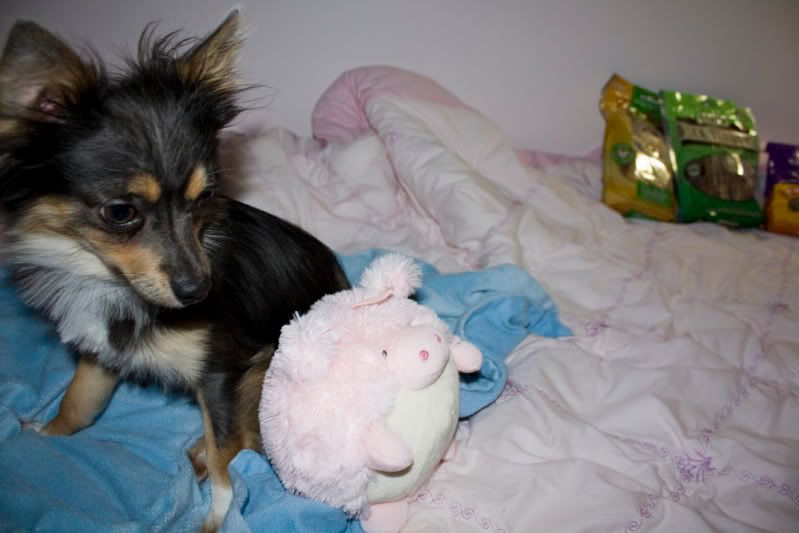 omg it's round!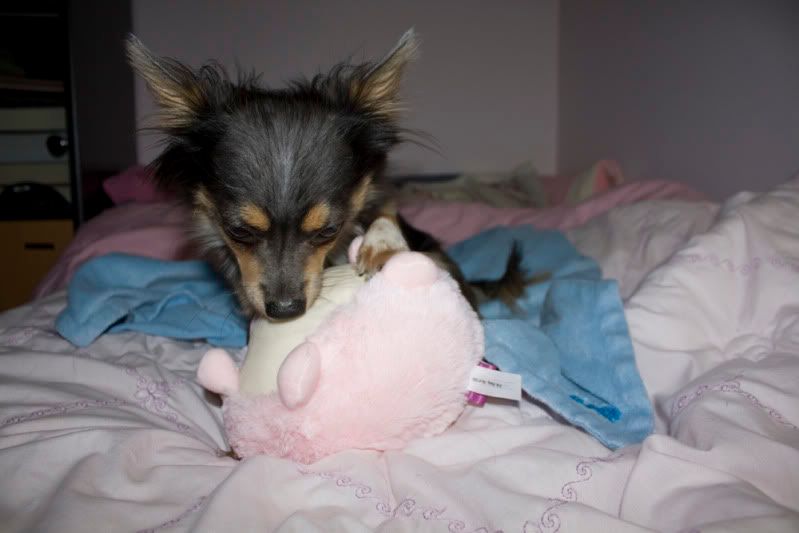 and fluffy!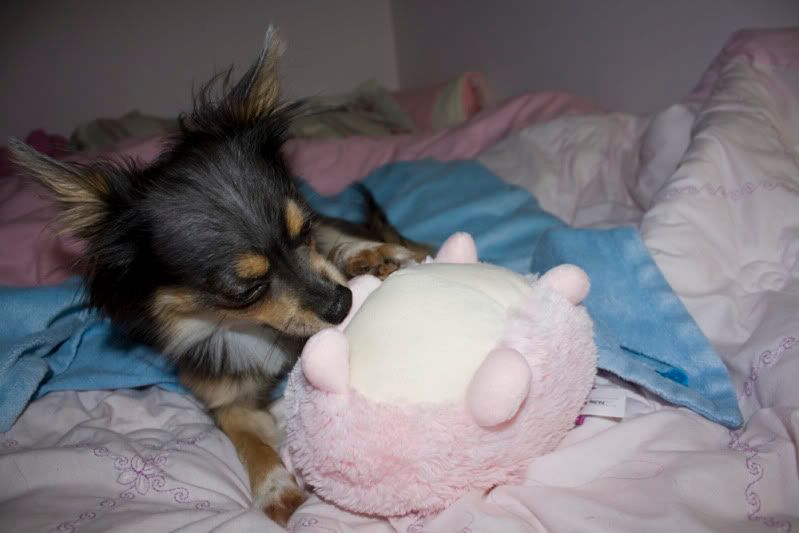 not quite a treat but it's fun to play with!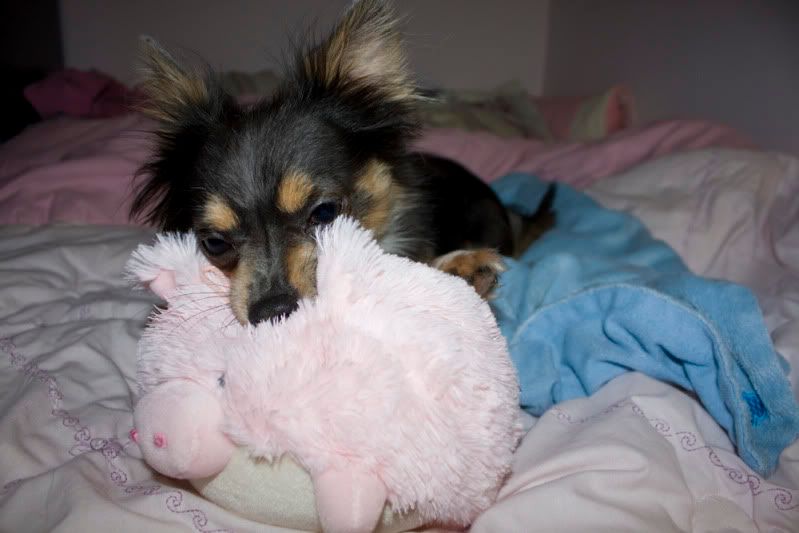 "i'll give it away if u dont want it dexter"
noooo mommy it's mine!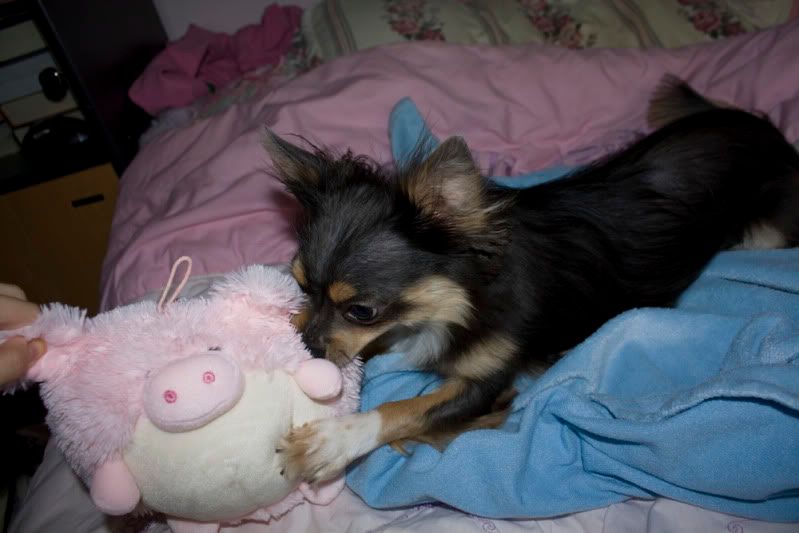 heh heh!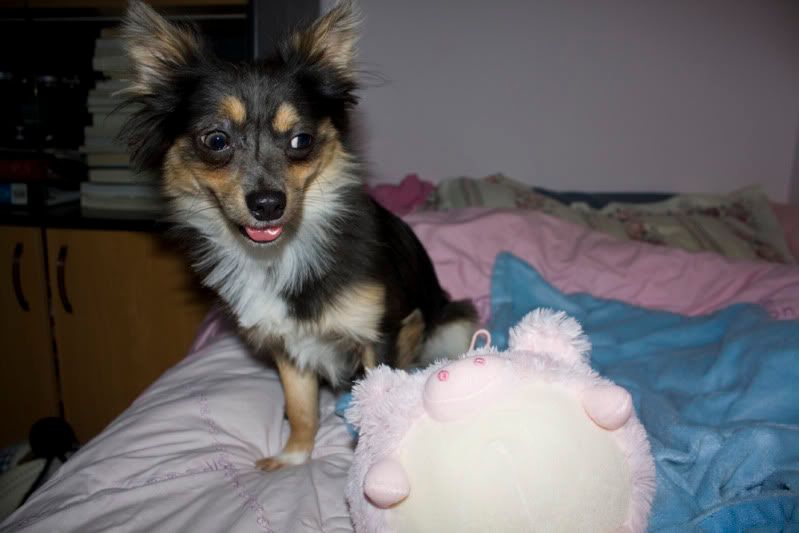 "hey dexter"
yes mommy?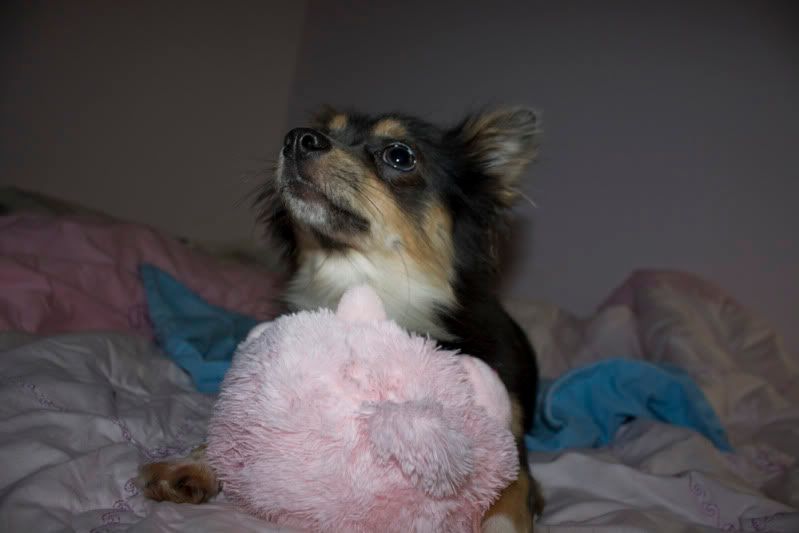 oh boy oh boy! my duck! i haven't had this for weeks! (ran out of it)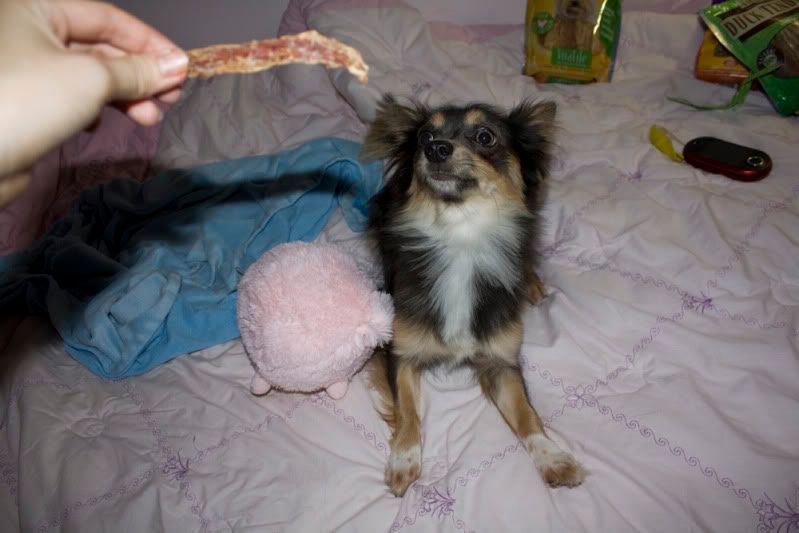 mmmm rrooo mmm! (look how happy he was to eat it!)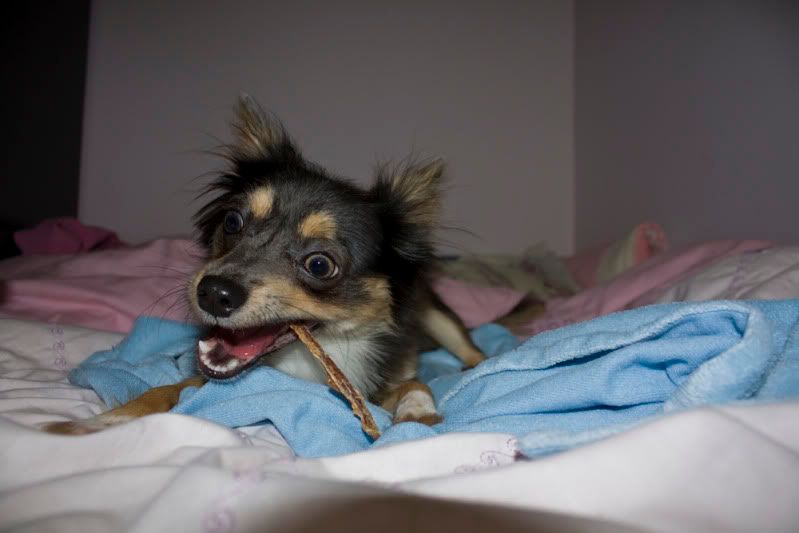 i love you mommy~~
lol god i couldn't wait to show you chi ppl this toy! IT CAUGHT MY EYE. and i loved it!. maybe they have it at your petsmart too. i cant seem to find it online anywhere to get more. it was for a steal of $4.97. i also got one for my secret santa as well (thank dexter for wanting to share it too!), so whoever you are we got you a nice fluffy cow that looks like this
this is the link for just viewing wise of the choices they had
http://www.multipet.com/pc_product_detail.asp?key=EF8AEDB82B0D4E92A8133128FF712214
once again, i love this toy! makes me wanna play with it LOL...sheesh. now i'll leave you guys to wonder who gets the lucky cow! LOL. oh i also got a loofa "skinneez" very interesting. that's for my ss as well. dum de dum~! i feel the x-mas spirit way too much when i go shopping for him/her/them =)