i say real because the last ones he had...he wasn't allowed to eat turkey whatsoever but now...he loves it!
our dinner (the stuff in the white round container dexter couldn't have because it would kill him. that was my 1st meal with the boyfriend for dinner and then i came home to the turkey lol)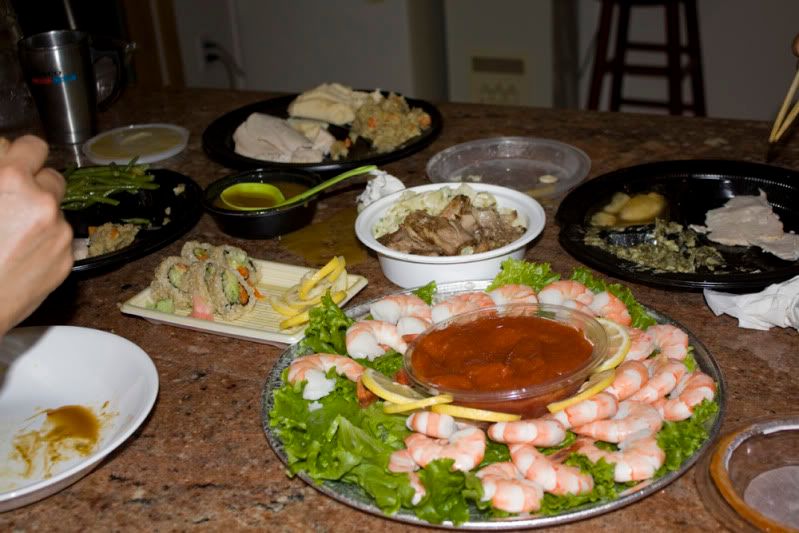 *jumps off chair* oh boy oh boy something new!!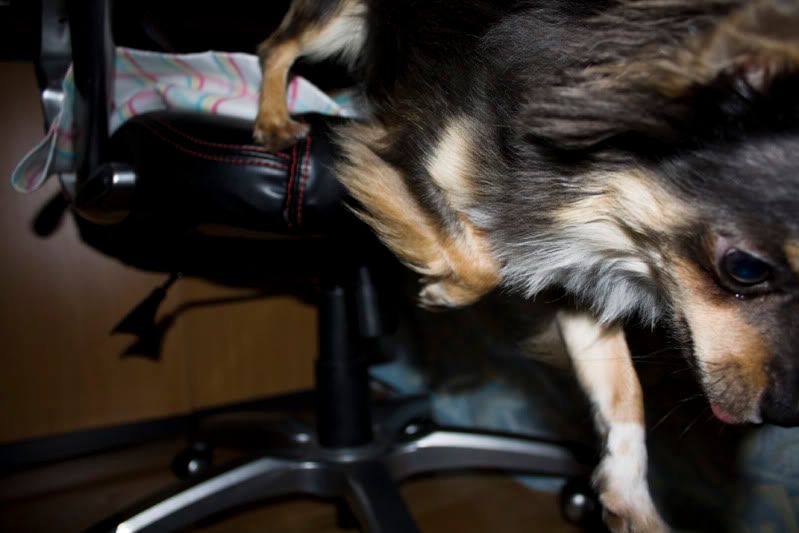 can i have?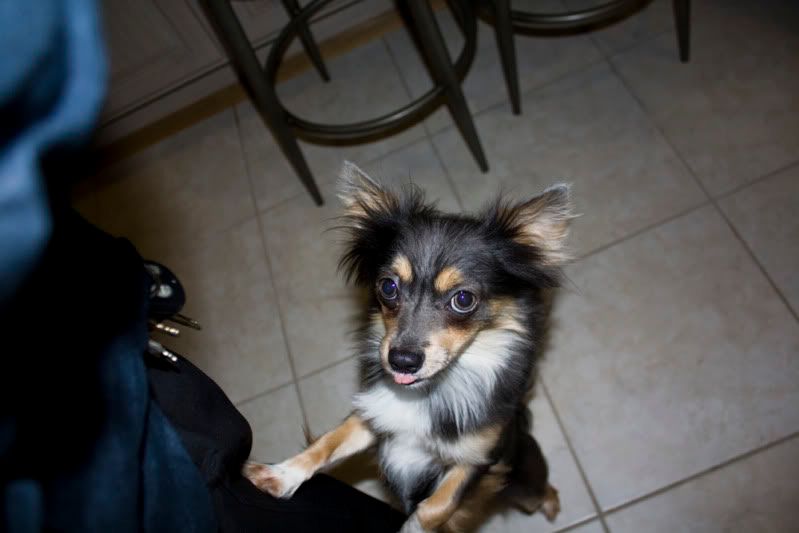 please please please! *begbeg*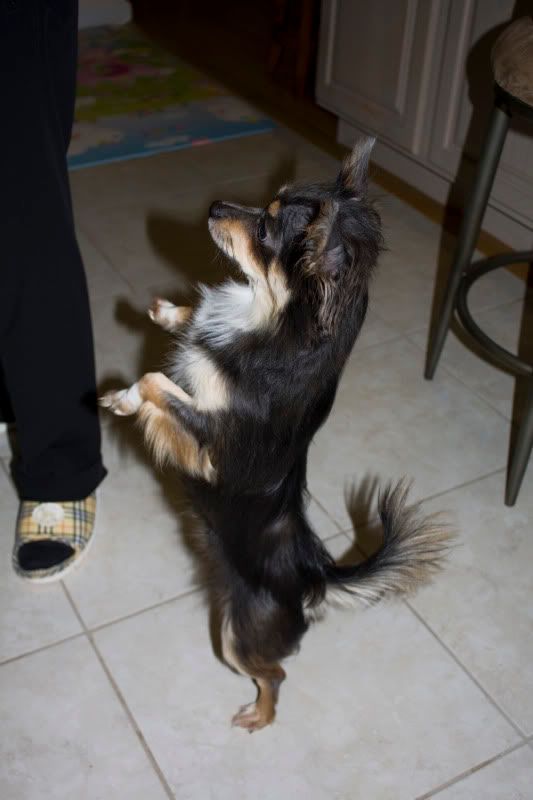 mmm~ mom's mom feeds me first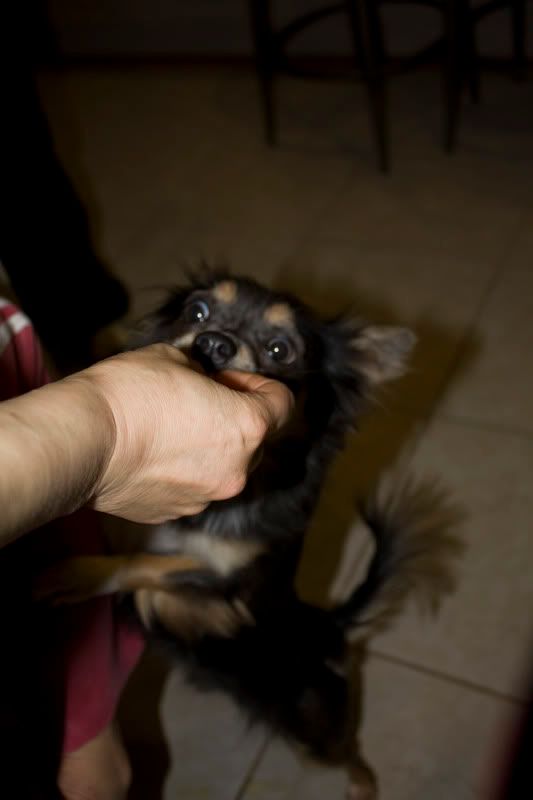 then mommy
yes mom i'm about to tell the chi ppl right now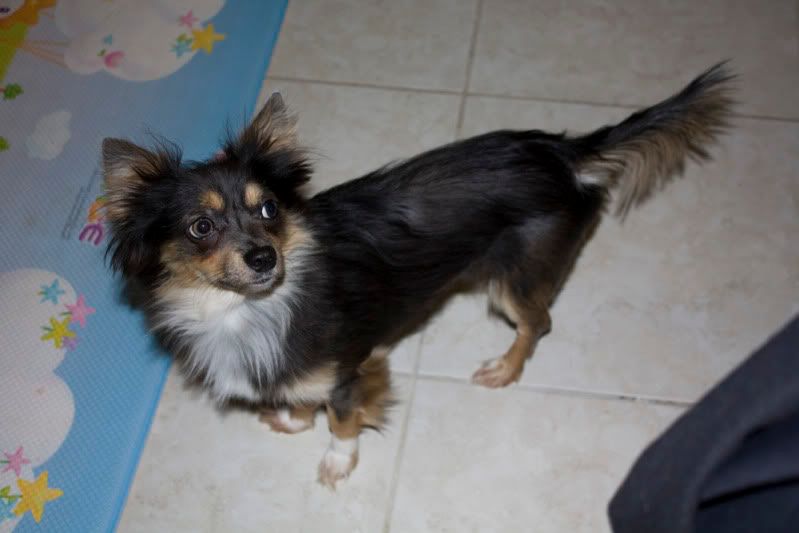 my plate was a peice of napkin (turkey gone from there now) mom says it's because she didn't want to get the floor messy but i know what it really was...to test if i would go for the napkin after and chew it up...and no mom i didnt, i r a good boy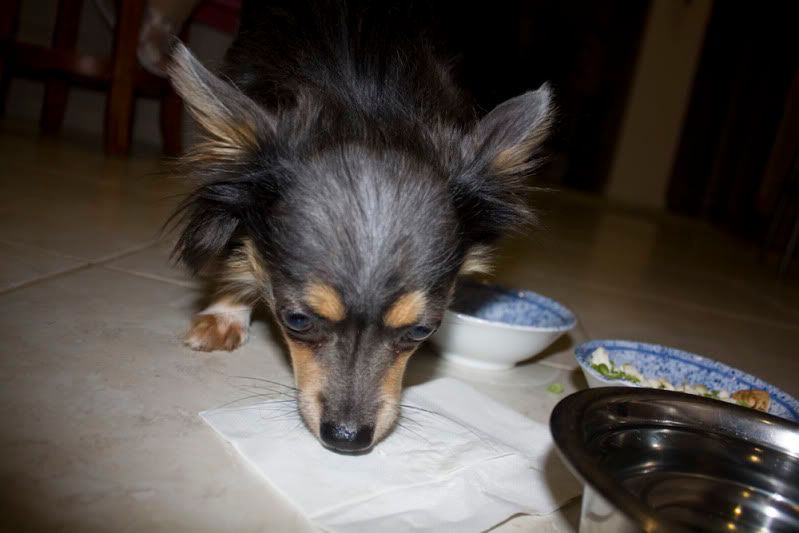 so i learned something new today...wanna know what?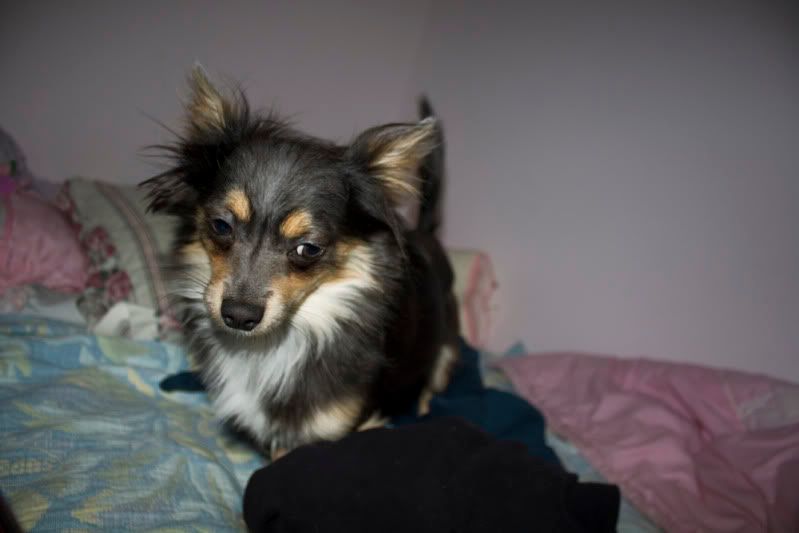 turkey makes u really sleepies... =.=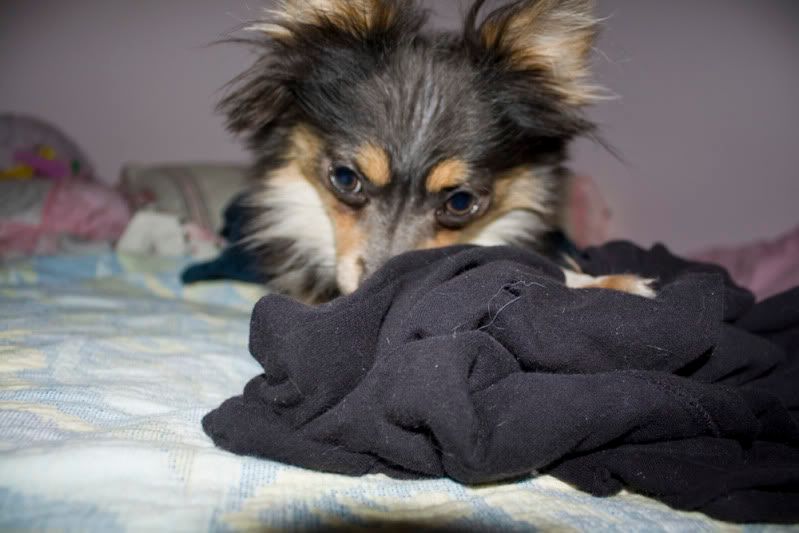 time for a food coma nap together...what you say mom?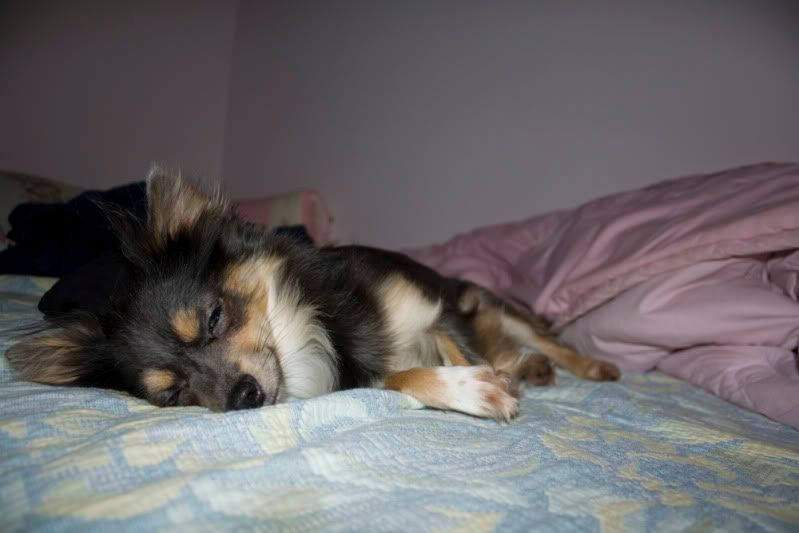 happy thanksgiving everyone! :eatdrink: