Discussion Starter
•
#1
•
I wanted this the moment I saw it, but was NOT going to pay $45 for it to be worn once. :coolwink: Was visiting Juicy's site and saw it was on sale for $20. I got her the tee for $15, original price was $35 :coolwink::daisy:
Huh?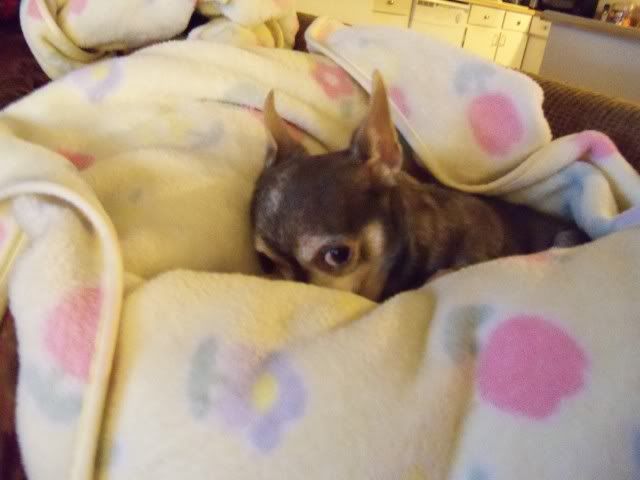 This is pretty much what u already got for me in the tee crystal, but I like it still! *sniff*
All she was interested in was being cuddled on her favorite blankie on her favorite couch cushion so it was difficult getting good pics..
Hey mom and dad, look what crystal is making me wear at 10 at night!! i want her to be punished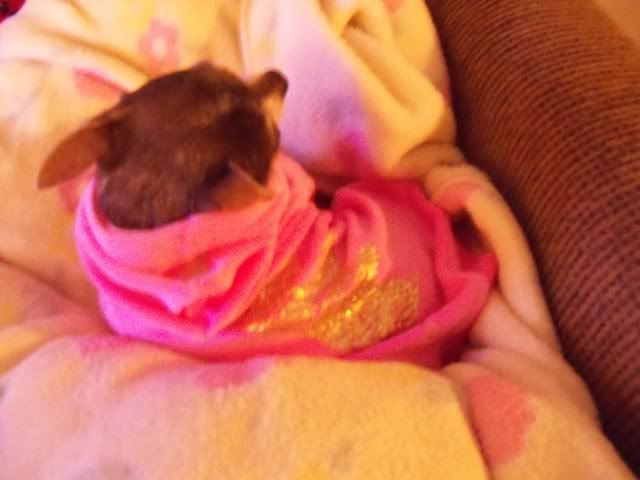 okay this is me participating by letting u take a pic of me