Discussion Starter
·
#1
·
Just wondering if anyone likes this method of posting pics from photobucket ( since I just learned how I'm experimenting)...I put my PB settings in thumbnail & then when I post here I click the bottom link that says thumbnail. When the pic shows up here you just click it and it gets bigger.
Or do you like to just make each pic a certain size ( and if so, what is the prefered size for here?)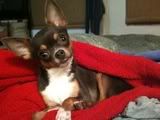 Just click and you can see a larger pic & then fwd to next pic right there.