Discussion Starter
·
#1
·
Hi Chi peoplez, Winnie here!
Since Miya got to show eberyone her cool new toyz I thought I would show off my new shirt coz mum sayz I look cyooot in it!. Iz not really new, my mummy gotz it for me fwom Hawaii (where eber that is?) but I only just growed into it now. It has a monkey on it and mummy sayz that's perfect since I iz a cheeky widdle monkey (I wants to be good, I just don't knowz how).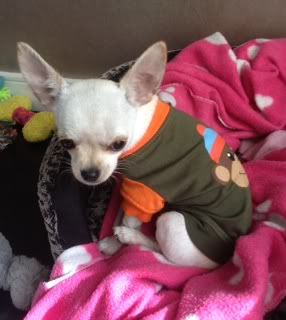 In dis photo you can see the back of my shirt. My big bro and sis also have shirts on - don't we look cyoot all dressed up? Mummy took us for walks together like dis and we gotz lotz of pats from nice peoplez we met so I likez wearing my shirt now.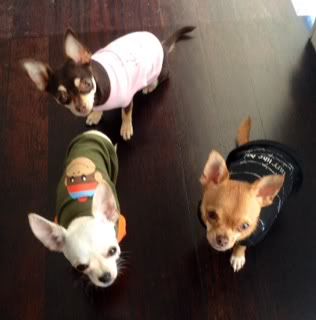 Hope you likez my pictures,
xoxo Winnie