Discussion Starter
·
#1
·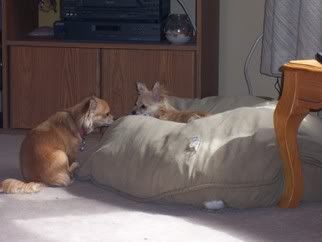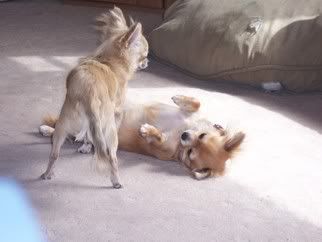 this is vixies favorite game, she waits till dodger is curled up on charlies bed, then she runs over, and pounces at him, if he doesnt get up and chase her she takes hold of the edge of the bed in her teeth and statrs tugging till dodger chases her...then shell run round the room a unch of times before throwing herself at dodger and flipping mid air landing on her back...what follows this is them chewing on eachothers legs and faces and wrestling roudn but its too fast paced to get pictures of anything but a blurr lol.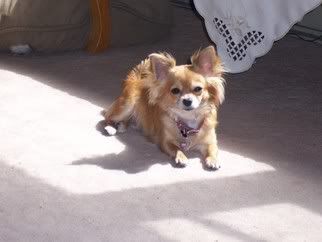 vixie enjoying the sun streaming through the window!
and i think this might be one of the best shots to show off her build (or shoudl i say feminine figure, she looks like a tank normally but when she stretches you realy see her build well...(and how short and stocky those little chihuahua legs realy are lol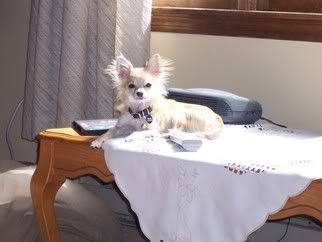 dodger in his new favorite spot, ON the coffee table...in the sunshine...