Discussion Starter
•
#1
•
This morning my doggie couture order was delivered. I was really excited to get it because I ordered it a while ago.
Here are some photos of Millie modelling her new things.
Here is the wooflink hipsters denim jacket,with Susan lanci big bow collar in perfect pink, with the wooflink my little chihuahua top. The denim jacket is in size two but runs a little big so I'm going to exchange it for a size 1 and if the size one doesn't fit Millie on me of the pups will grow into it.
Here is the Louisdog lofty collar in green.
Here is the baby pink wizard of oz collar.
Here is Millie in the wooflink pineapple vest with lofty collar.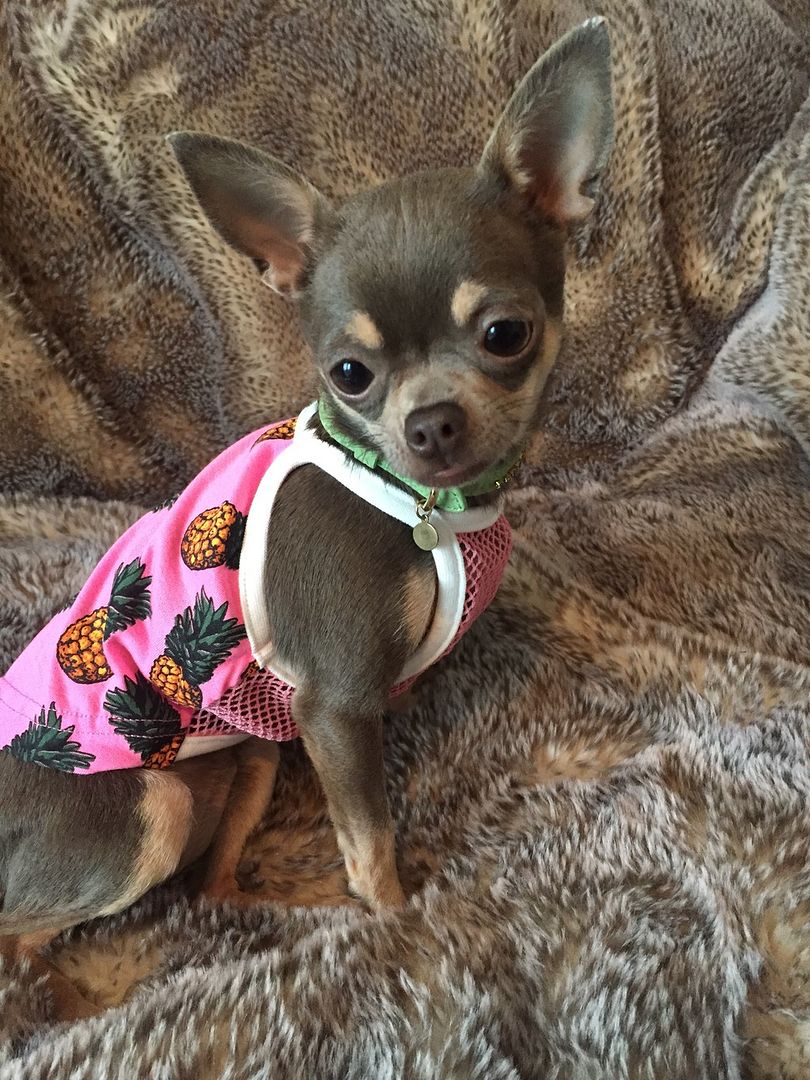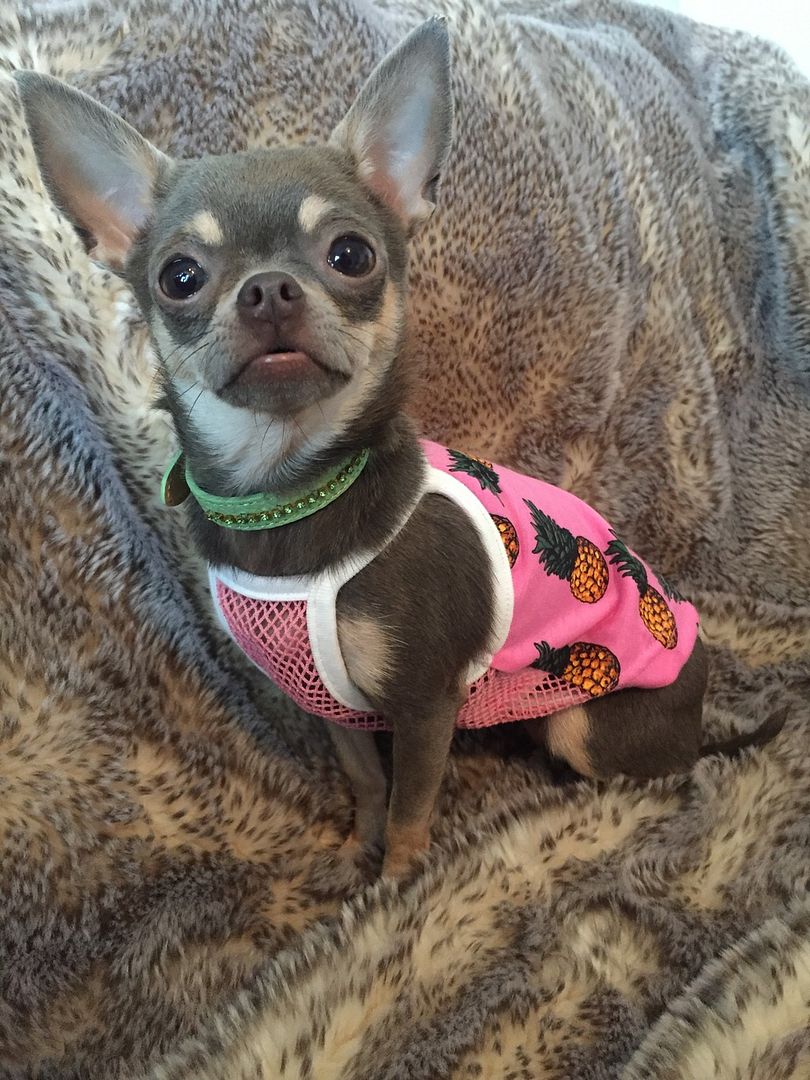 Here she is in the Louisdog organic frill top with wizard of oz collar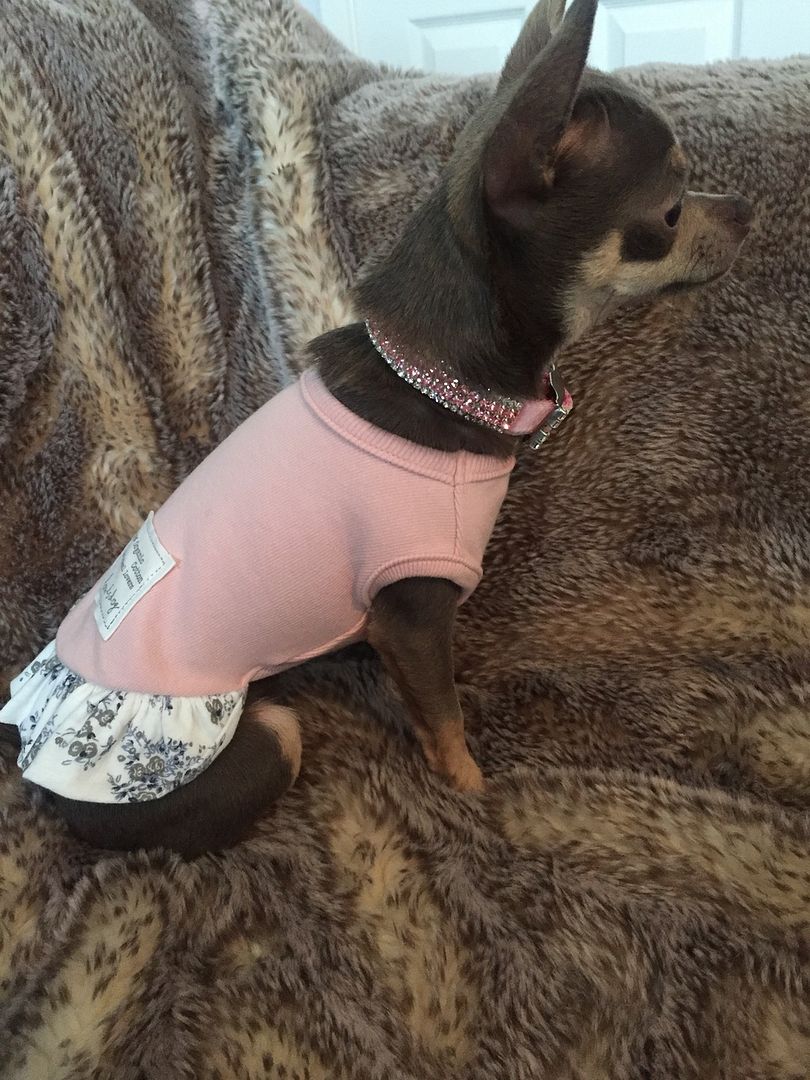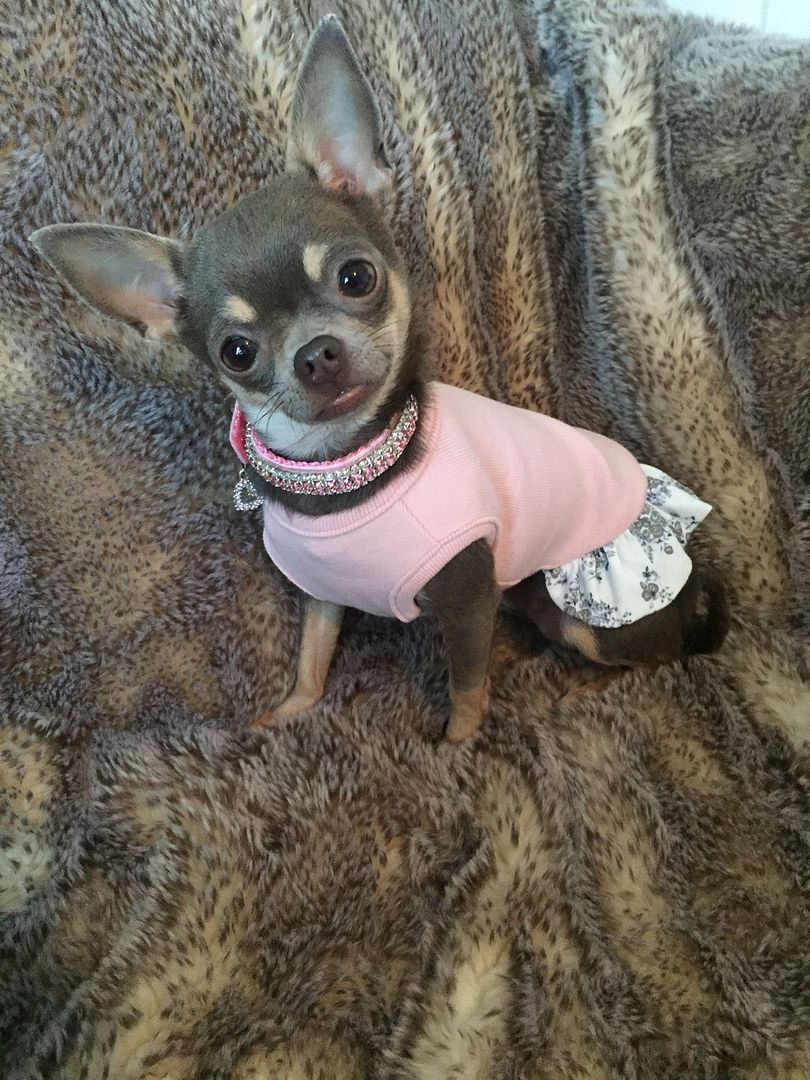 Susan lanci tiffi blue nouveau bow step in harness with SL perfect pink big bow collar