Discussion Starter
•
#1
•
Leo and Tiki had an awesome Christmas. At first they didn't know what to do but when the caught on there were treats and squeakers in the presents they would tear into them like crazy! They had three days of fun. Sunday we did an early Christmas just for the dogs. They opened one present and their stockings. Monday we went to my parents and opened one gift and then Monday night they had two gifts at my in-laws then Christmas Day they got one present.
First present! We helped open them...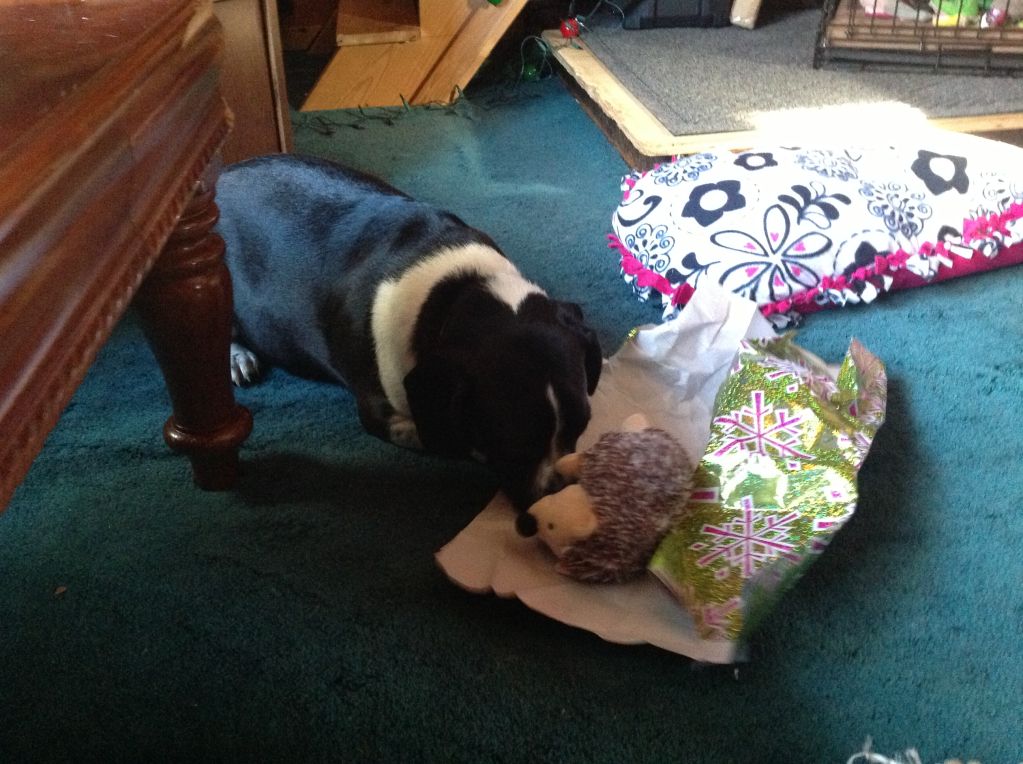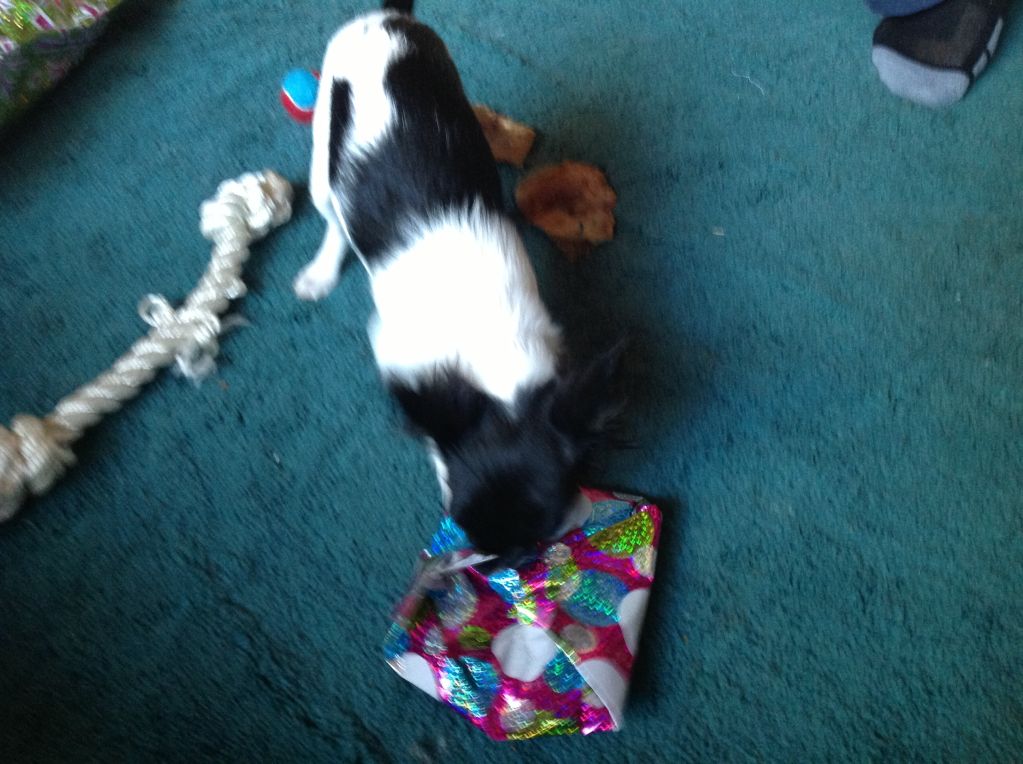 Tiki opened the dress that Elaine sent and Leo got a hedgehog toy!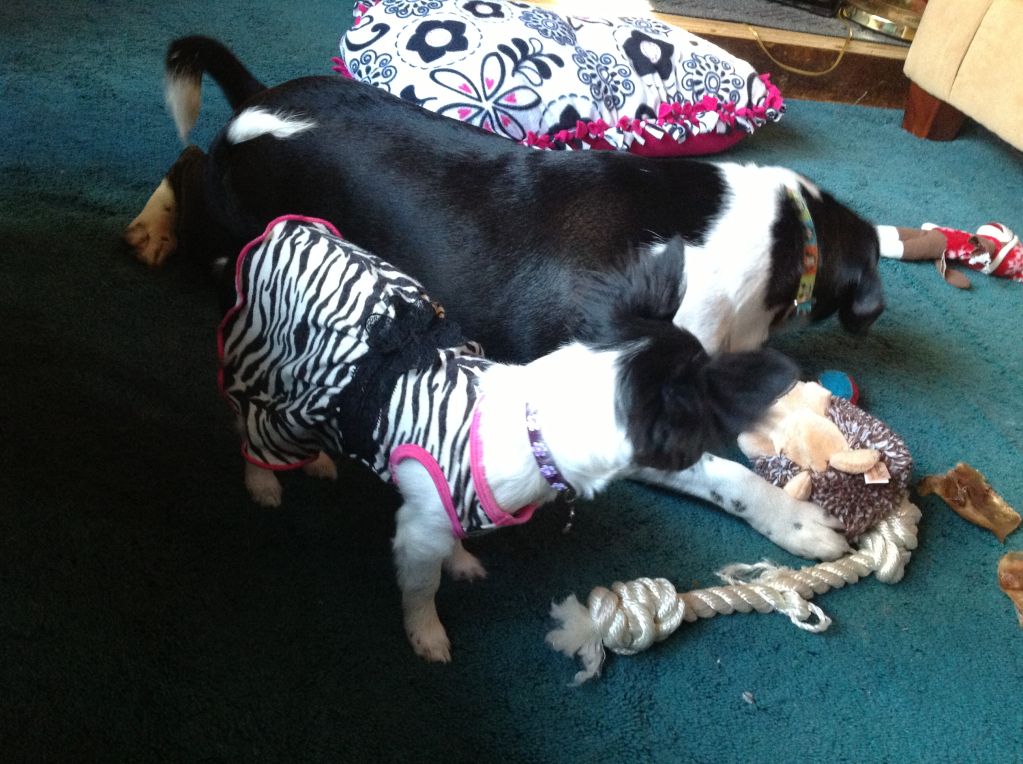 Tiki was very interested in my monkey present! It even made noises.
Stocking Time!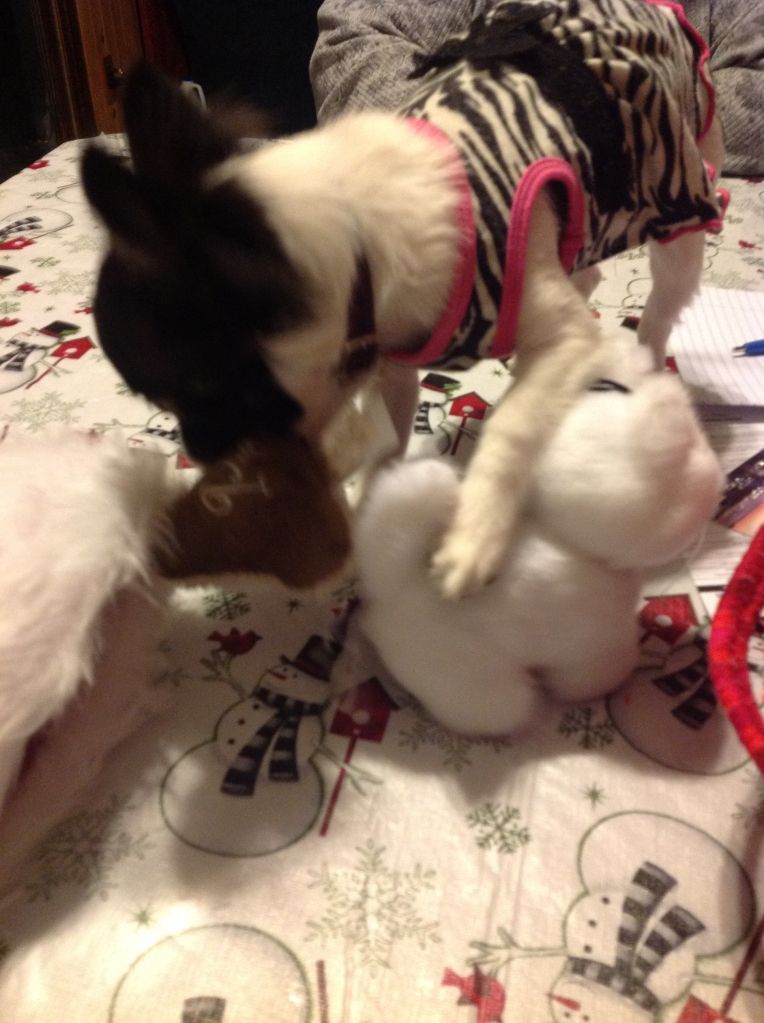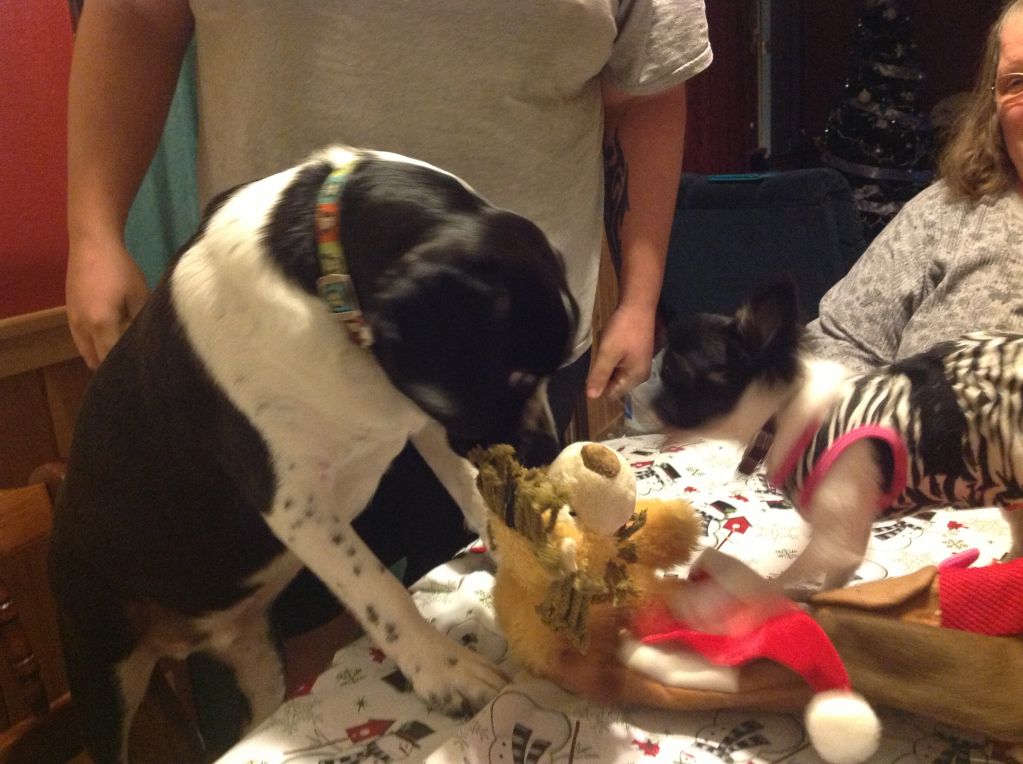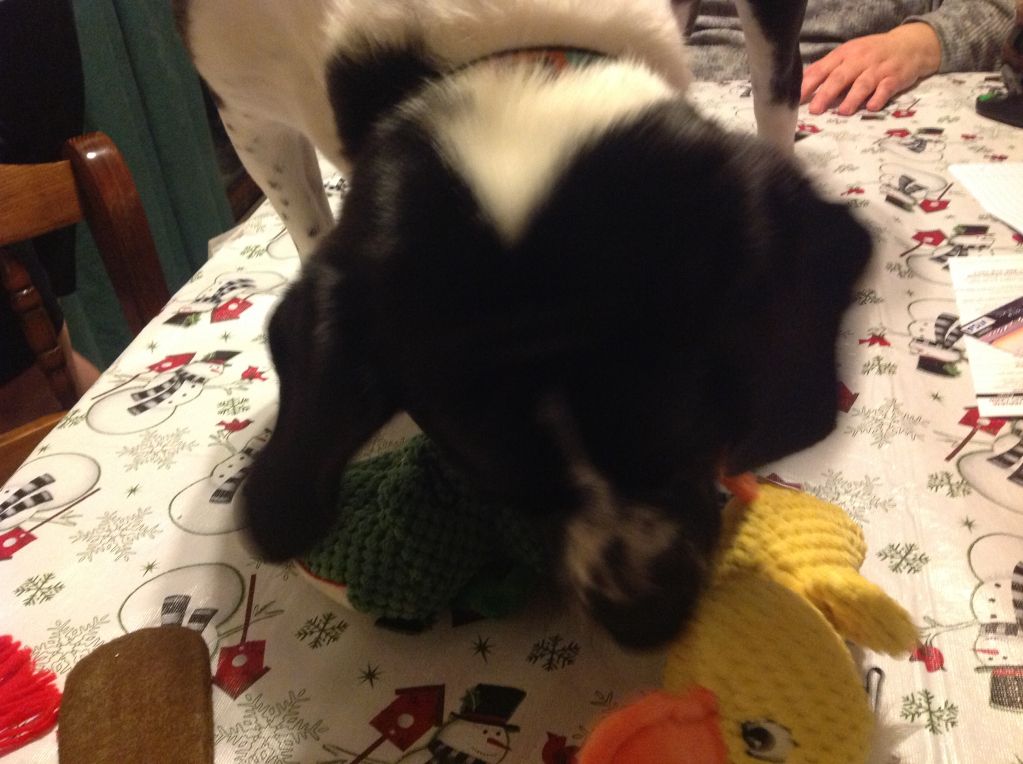 Hmmm.... Treats mommy doesn't approve of but we still get to eat them because mommy doesn't want to hurt her mother-in-laws feelings....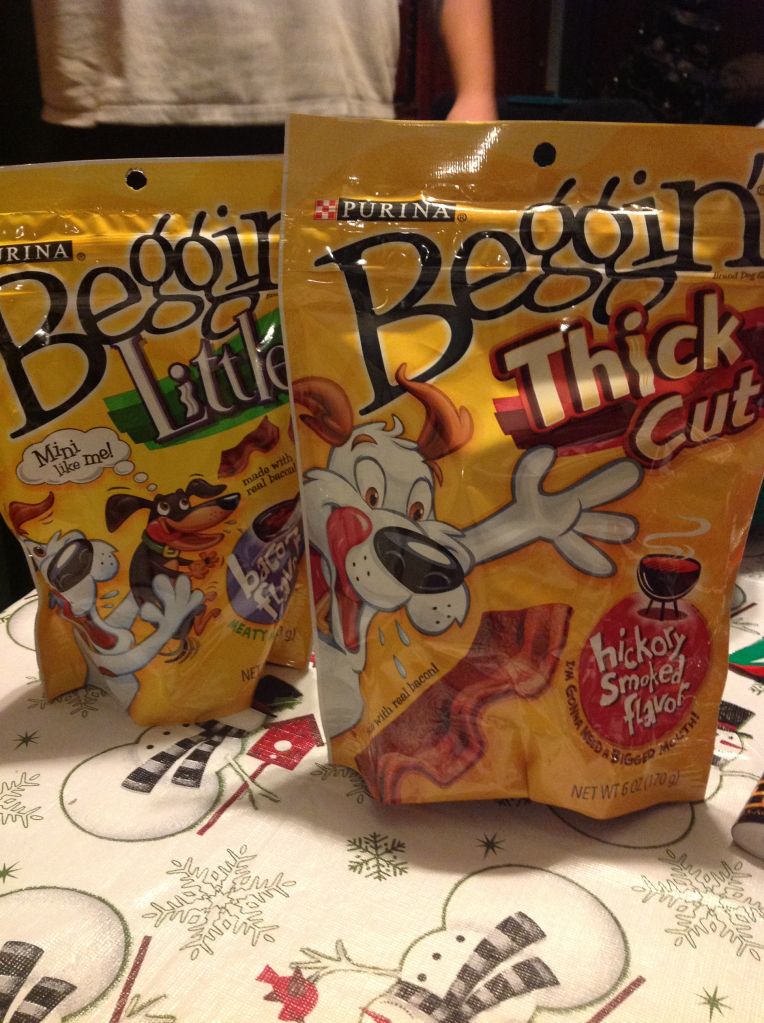 Tiki and mommy's favorite movie... We are very excited to watch it together!!
Look at aaaaallll those presents!!