Discussion Starter
•
#1
•
You humans think us dogs live an easy life but I'm here to tell you even though it was a holiday today ( Thanksgiving) Me and Emma still had to protect the yard from intruders!
I think I hear somebody!
Woof ...Grrrrr... who's there?
What's going on Eddy?? Can I help???
Wooof Grrrr Wooof Get off our sidewalk!!!!
And don't come back either!!!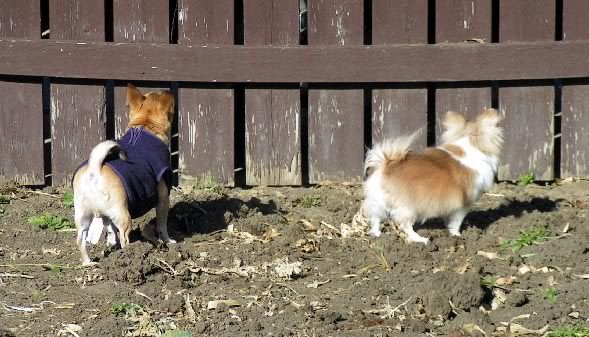 Well that was a job well done! Let's go in for Turkey!