Discussion Starter
•
#1
•
Emilee May is such a little brat. She loves to play but it is not nice. She plays rough which drives Chico nuts. Here is a photo (sorry it is blurry - but you can see what I mean).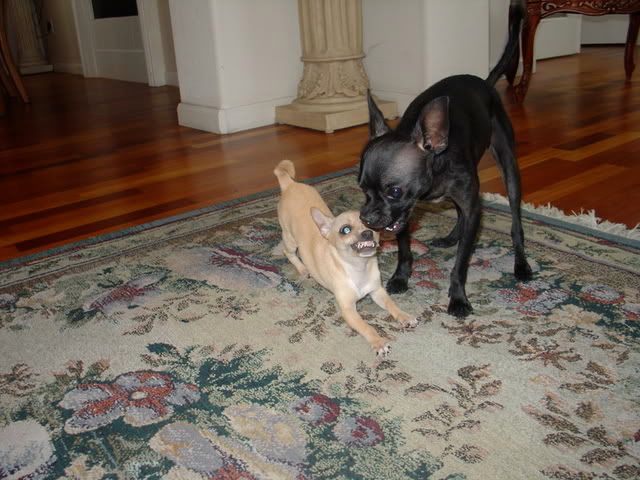 And here she is being a little angel.
These photos were taken two weeks ago, since then they have been playing
nice - no more biting and pulling on Chico's cheek.