Discussion Starter
•
#1
•
Such a lovely day here today! its nice and warm but not too hot for the chi's
We went to Kensington Gardens first of all then into Hyde Park!
We saw a few minor celebrities! The woman from Hustle (BBC1 Prog) who adored Vixie and said she used to own chi's and Ben Fogle and his dog Inka.
Beni was bounding around like a crazy dog doing circles round me and chris to the point that I had to keep jumping over his extendable lead otherwise we would get caught up! (he has this habit of running round in circles at full speed, Its very funny!)
Attempts to get them to swim in the serpentine failed!!! They would not even get there paws wet!
Can you believe I even got sunburnt! Joy!?
OK first is Beni and Vixie in the shade at Ken Gardens (note beni is looking at a dog that is about a mile away!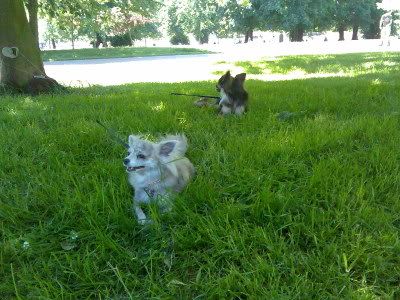 Vixie in the shade cooling down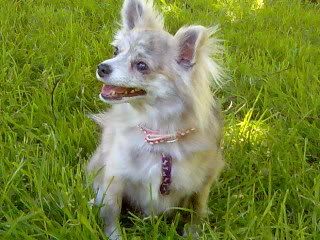 A cooling Beni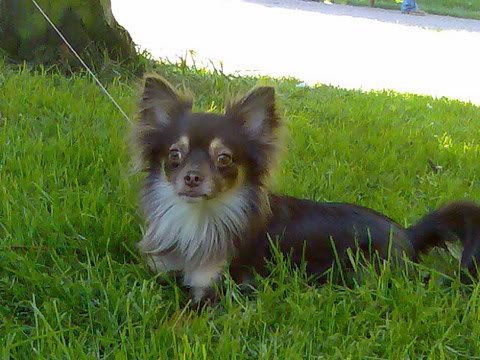 Beni sunbathing!!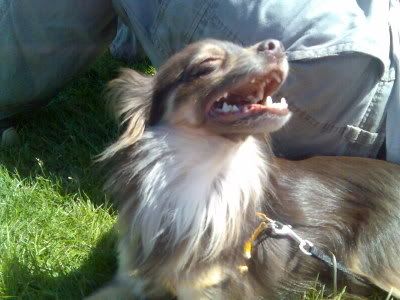 Vixie sunbathing!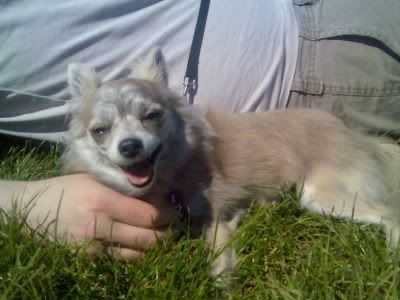 My little Family!!! (the human is Chris!)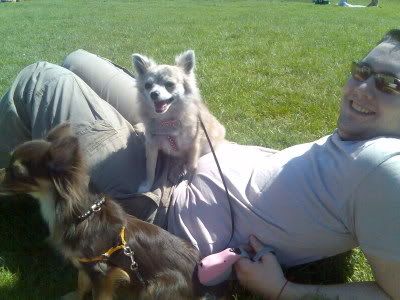 A very tired beni on the bus home!!!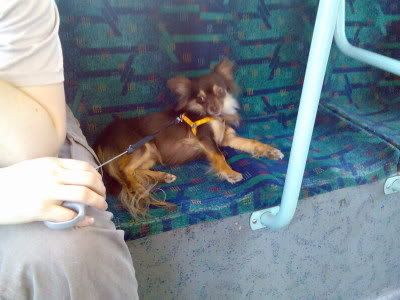 They are now totally ignoring me and chris! In favour of snoozing in their bed!!!