Discussion Starter
•
#1
•
Thursday is housecleaning day, and I'm finally done. Whewwwww. :lol: I just love when I'm done because everything looks so nice and smells so clean. Nothing better than sleeping in freshly washed sheets.
Today the babies had to have a "cleaning" too. So in the sink they went, one by one.
I'm glad today was bath day, because they all rolled in stinky stuff in the back yard this morning. Nasty little boogers! :lol:
Lexie:
2 of bath time, and one of her helping Mom make the bed.
She looks like she's working hard, doesn't she? :lol: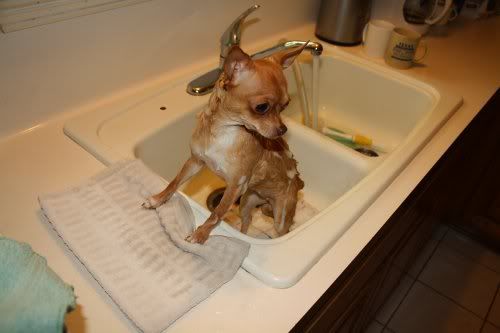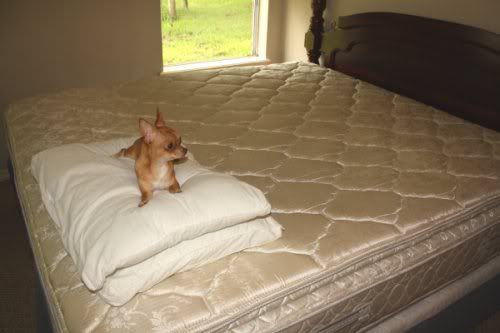 Mama's "big boy," Chance: