Discussion Starter
•
#1
•
This is a common question, so thought I'd make a post of meaty bones that I like for chi's for dental and recreational use ....
Other raw feeders - feel free to add to this thread with examples of what you use as meaty bones.
I use these in place of a meal in most cases.
Chicken feet (found at asian grocery stores). Cheap and a great "toy" that most chi's love. Totally edible.
Chicken necks. I like to remove the skin as its so thick and fatty. Again, I do not let Brody eat an entire chicken neck, too much bone. I let him gnaw on it for awhile, then take it away and throw in the freezer for another day. When it gets too small and could be a choking hazard, I throw it out.
Chicken wings. I usually separate these into 3 sections. The drumstick, the middle section and the wing tips. I keep the wing tips in a baggy in the freezer and give out in case of a loose stool. Works great. The drumstick and middle section are a meal and will be completely consumed.
Ribs. Obviously separate these.
Great for teeth cleaning. Take away once it dries out and its stripped of meat.
Short Ribs. Not for gulpers. But fine for dogs that are careful eaters. One of Brody's favorites. He does not eat all this bone. Just eats the meat off and then gnaws on the bone for a couple of hours. I don't feed all the meat at one time, too much. I slice off the big chunk of meat and save that for another meal and just feed the bone with a thinner covering of meat.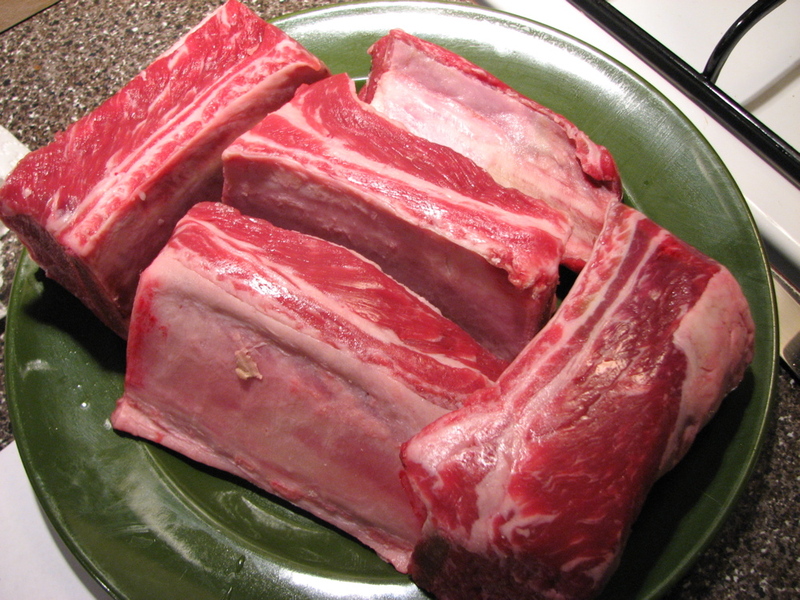 Pork necks - try to avoid the ones that area really sawed up. Avoid bones that have been sawed like t-bones or pork chop bones.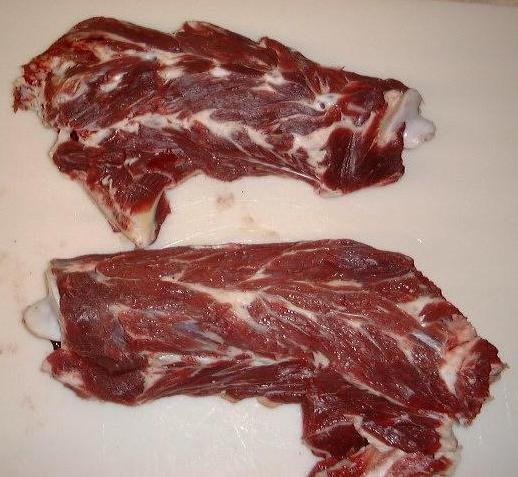 This is not a complete list! But may help someone new to raw get started on figuring out what meaty bones are good for our dogs.