Discussion Starter
•
#1
•
Hi everyone! I haven't been around much, so busy lately! Working two jobs right now and trying to get this new house oraganized. Hopefully things will slow down in the next week or two! Fancy is doing great! She's growing like a little weed(mostly her fat belly!!!) and Guinness is sooo good with her now. He loves playing with her!! We had a scare with low blood sugar, we just about lost her. We took all the dogs for a walk and when we got back Fancy was still raring to go. We never thought to make her eat, we just thought she would when she got hungry, but she's a puppy and was to interested in playing. A few hours later, she was still sleeping. Greg said she must be tired, but when I went to pick her up she was limp and lethargic. She had no coordination, so I knew right away what it was! I gave her honey, but it didn't seem to help so I called the vet. He said she was probally dehydrated to. I gave her water from a syringe and some more honey and she perked up not to long after. Very scary! Now we watch her like a hawk!! We took her to the vet for her last shots and she weighs 2.5 lbs. I was shocked!! She's so little! I think .5 lbs is her belly!! Anyways here's some pics!!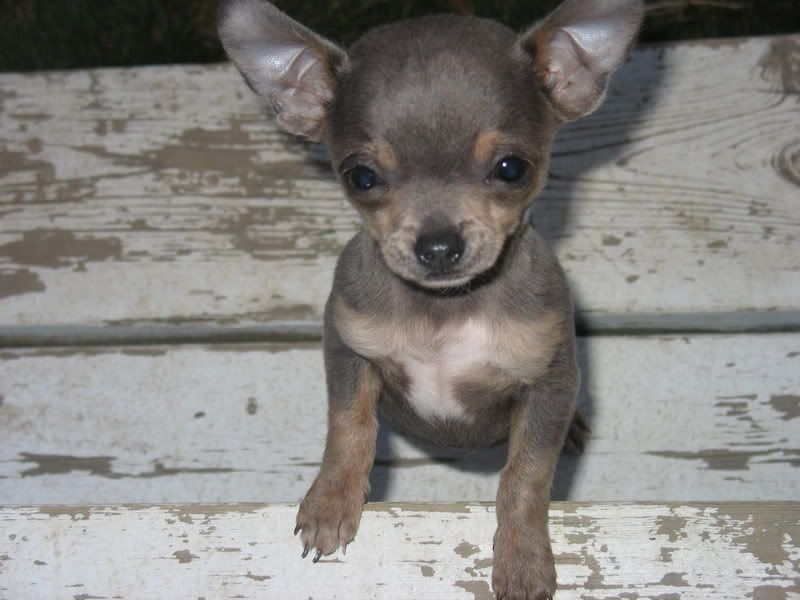 I made the dress and the necklace! Can you see how much she's changed between this pic and the first one!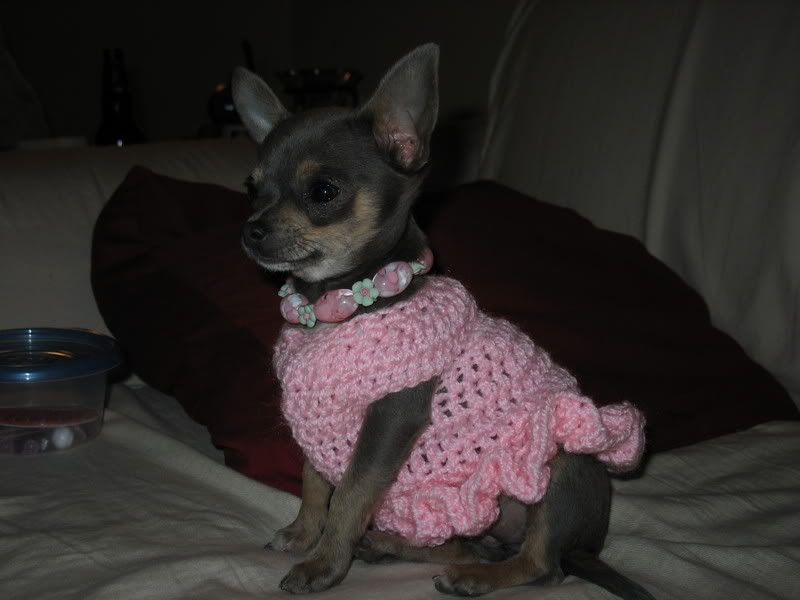 I don't know who's sleepier, mommy or Fancy!!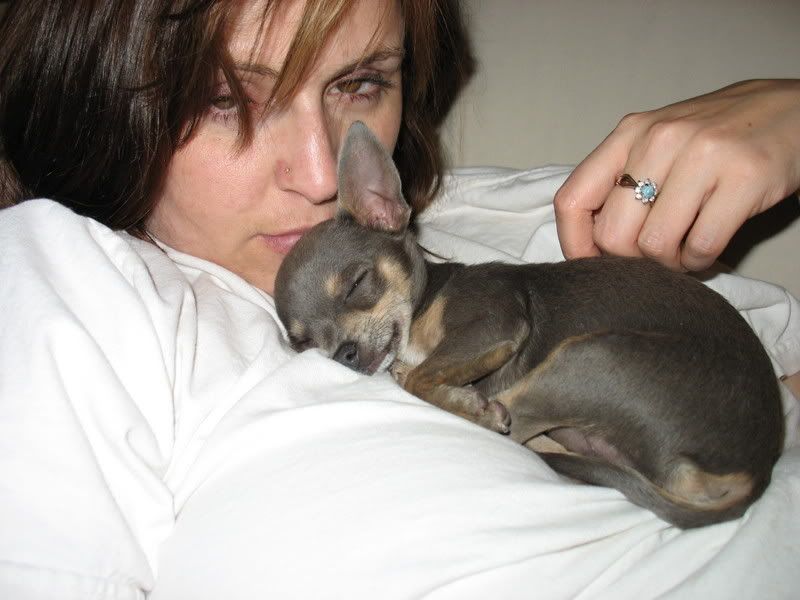 I love her coloring!! And her big belly! Not a starving puppy!!
This is what I see when I'm going to work!