Today I made the very hard decision to say goodbye to very dear dog, Ling Ling. She had another tumor that grew very rapidly right on her spine and it was making it so hard for her to get around. I had to carry her into the bedroom last night in her bed. Over the last week she had been losing her spark and the last two days she stopped eating.
I will miss her lumbering about the back yard with her tail plume streaming behind her. And the way, when she was being silly, she would attack and destroy the menacing piece of paper, any piece of paper that happened to make the mistake of being in reach. I lost bills, letters, notes, anything she could get to. She was such a clown. She was much more playful than her sister, yet much more aloof and independent, too. Once a month she would lumber up and bark at me to pick her up and love on her, then she was ok until the next month. When her sister died, I thought I would lose her, too. She got so depressed. Adopting the chis really perked her up and it was so funny watching her play with them. Because of her short legs, she couldn't get in and out of the beds easily, so she would hop from one to another like a huge frog and really scare my little chis a bit. She loved Billy, but he wasn't to sure about this slobbery old dog trying to flirt with him. lol
She was the poster child of what happens when you breed indiscriminately. She had a crooked face, only 4 teeth on one side of her mouth were actually opposite each other. She could only lick the corner of her nose, so her nose needed lotions or it would crack and dry out. She had a twisted trachea. All this made her lose her breath easy and her snoring and wheezing could shake the windows. She also had a huge hernia and a very bad heart murmur. because of all this, surgery was not an option, she was never able to be fixed or repair the hernia. But she made it to 12 years old until she contracted cancer.
She's now at the Rainbow bridge, running free with her beloved sister, Sun Chee.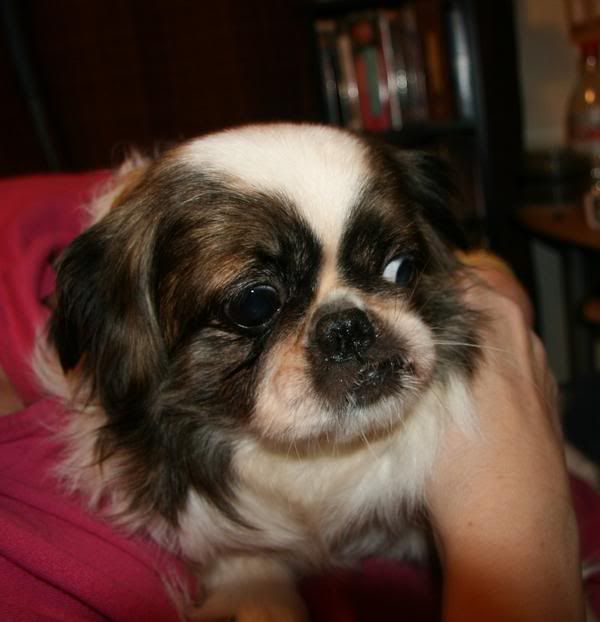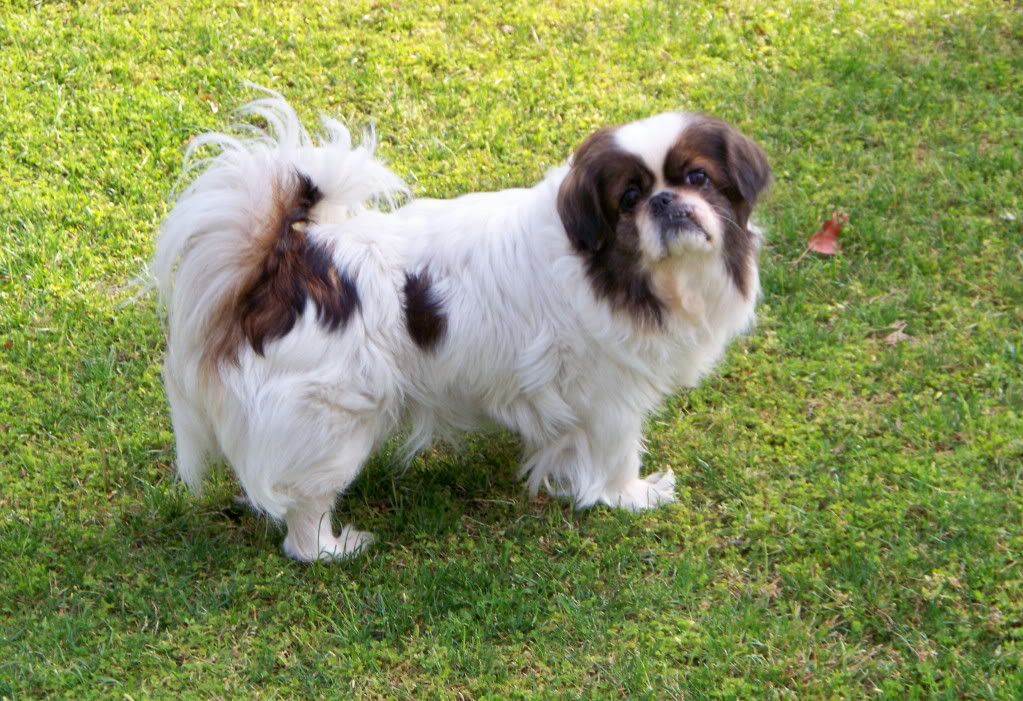 Sun Chee