Discussion Starter
•
#1
•
Every night when I finally sit down to watch a little TV, Tango and Jazz assume their positions, Tango on my house-mate, and Jazz on me.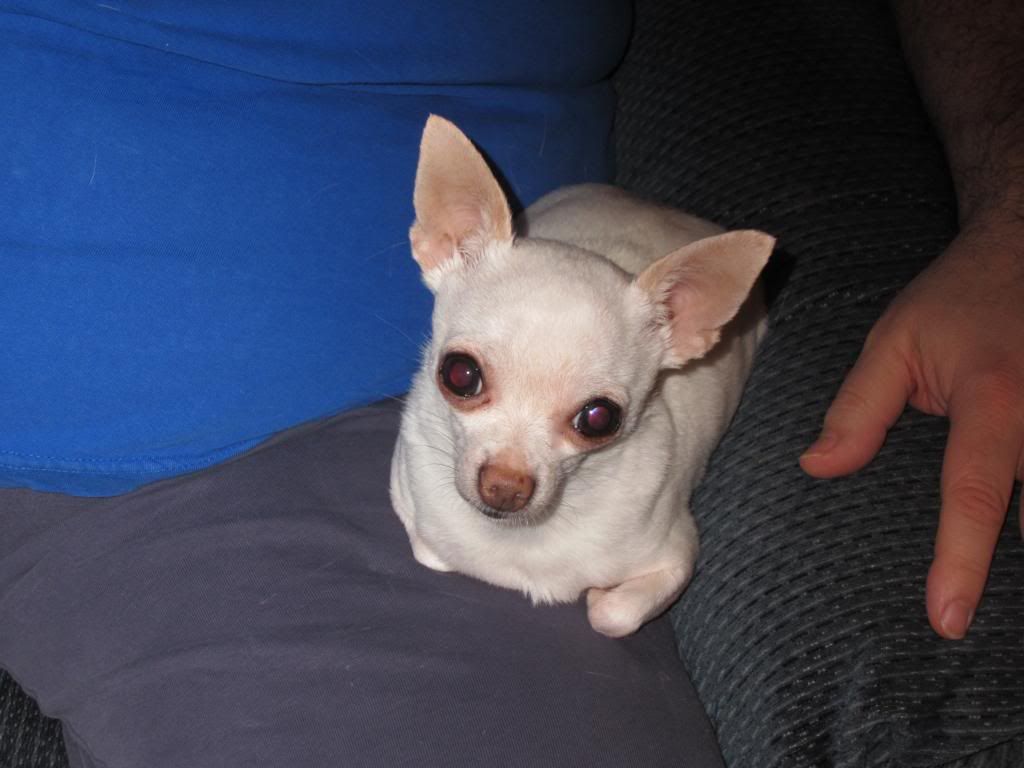 After a few minutes, Jazz will start scratching around to get under my snuggle blanket. But I didn't take a picture of that because what would be the point? All you'd see is a blanket mound.
If we're not sitting down, or we get up, they will both jockey for position on their next favorite spot, the end of the couch where there's a cushion and another snuggle blanket. If I move either of those things, one of the other of them will scratch and pull and yank, and get that cushion in place, and that blanket positioned over the cushion, and then curl up to wait till we come sit back down again.
And very occasionally, if I'm not sitting down but my house-mate is, both dogs will hang out with him. For some reason, only Tango has claimed him. Jazz prefers to just wait for me. But sometimes, for unknown reasons, Jazz decides that she'll grace him with her presence till I come sit down.
Dogs are weird.