Discussion Starter
•
#1
•
Introducing Fawn & Greta 2 baby fancy dumbo rats!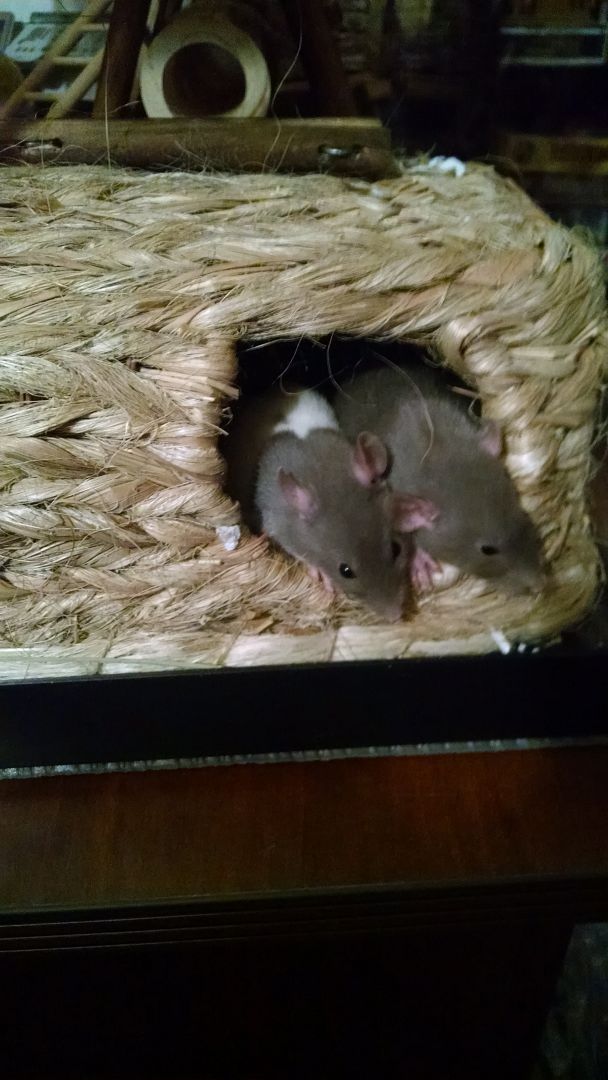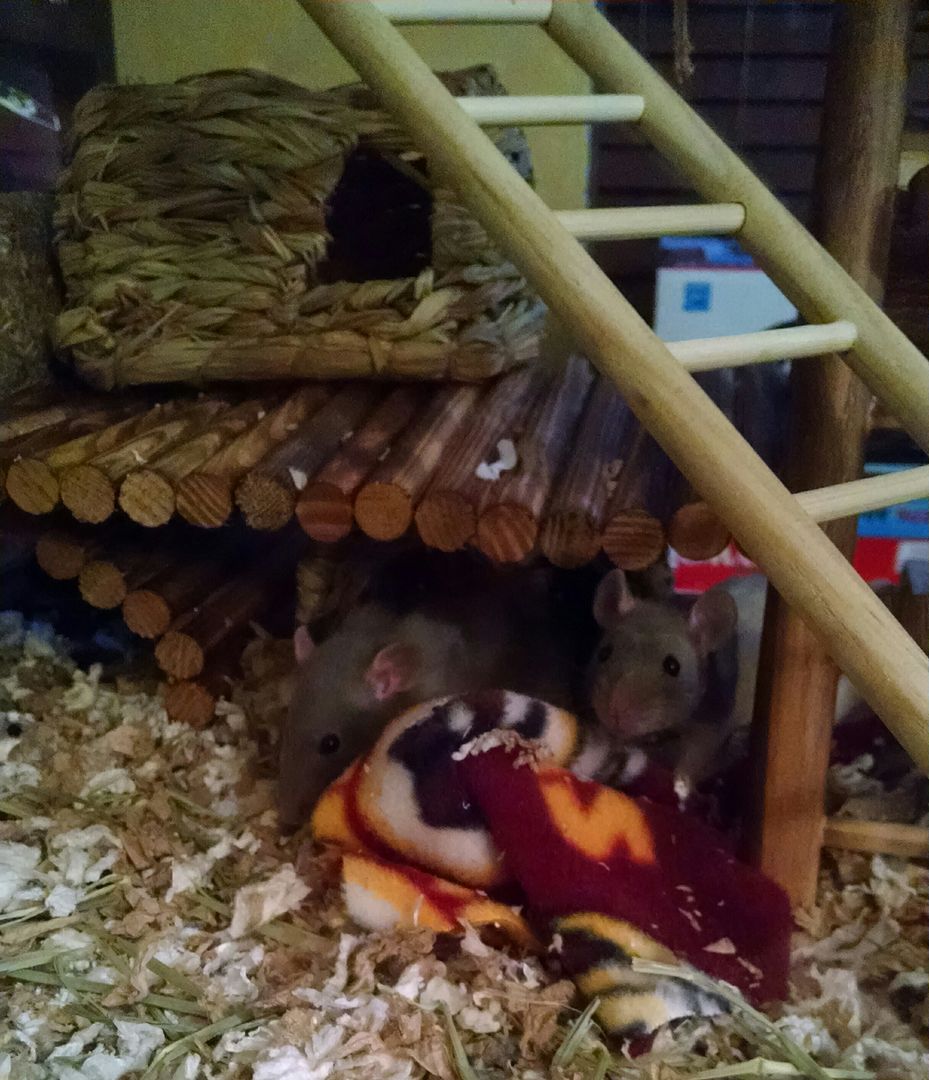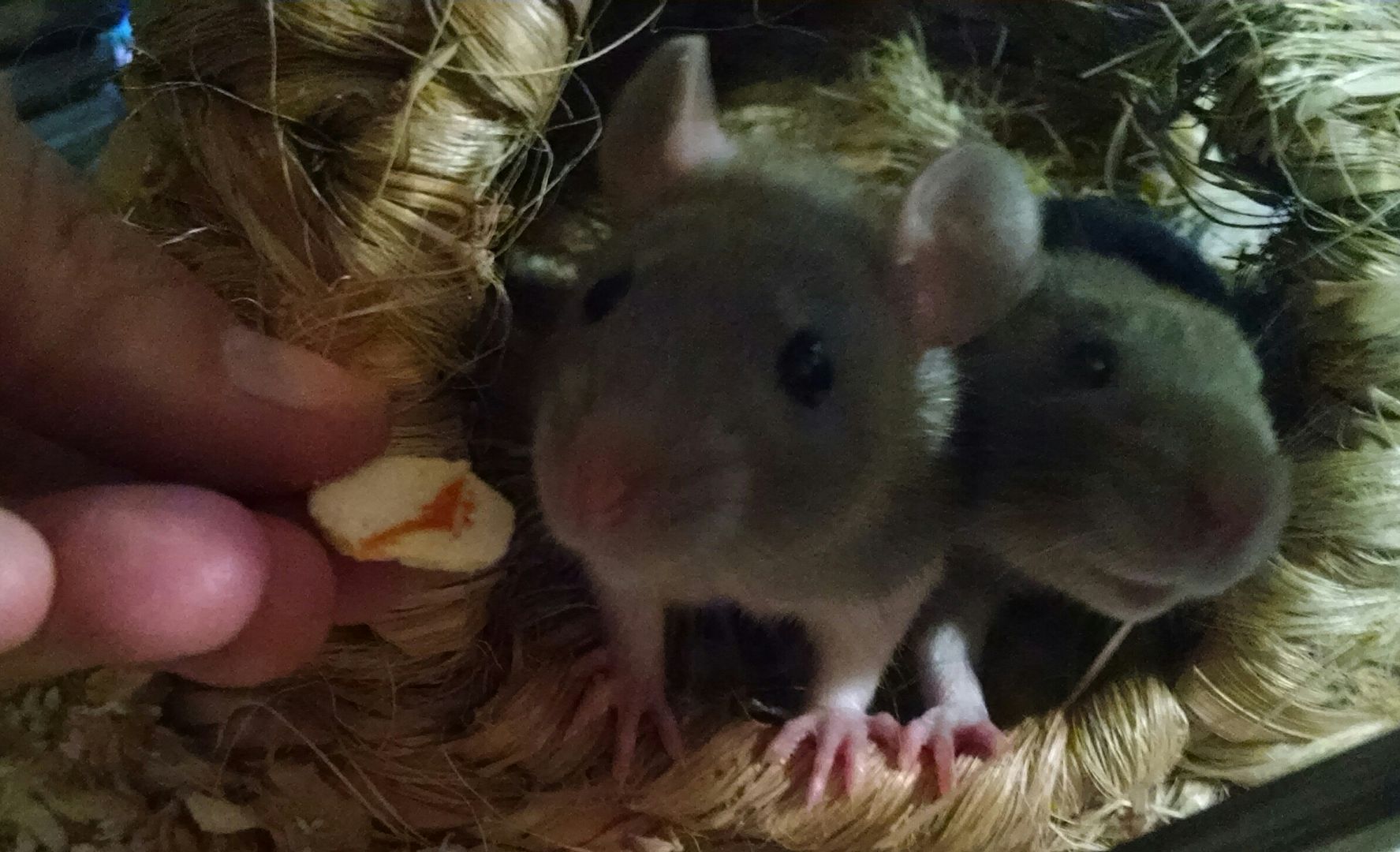 Greta
Fawn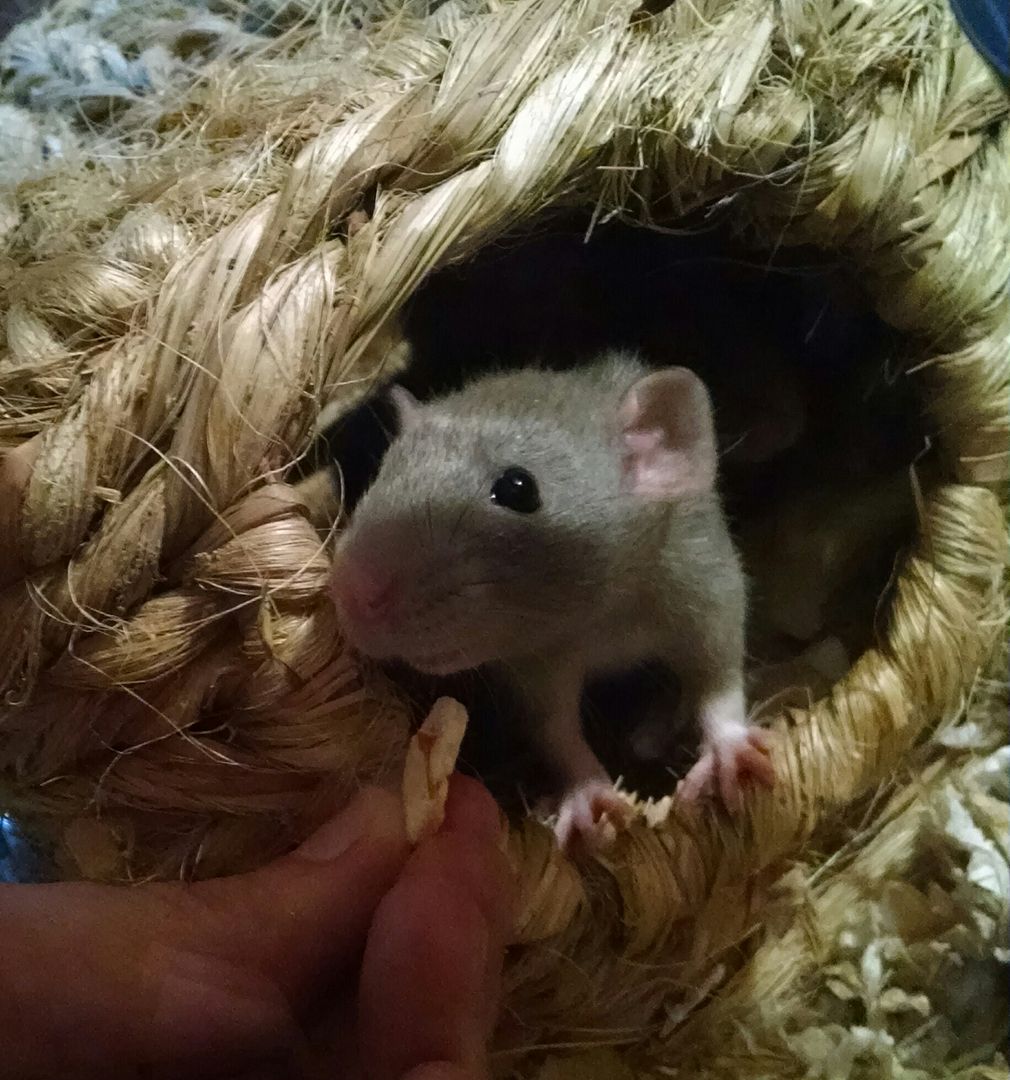 We originally tried hamsters but they were freaked out by my cat Huly. Huly could not even walk by the hallway with out them freaking out. We ended up taking them back and brought home these two babies and they will come up to the tank and watch Huly as Huly watches them. Huly is not a hunter he is more interested in the garbage truck than catching these two. Remember I bottle fed him and he has 0 hunting instincts. LOL
Greta is the adventurous spirit while Fawn is calm sweet mellow girl.