Here's Fern in her new basket (came complete with furry blue bone)
The basket is slightly bigger than I thought but she loves it so I do too :love8: However, I'm still gonna get her the one I saw in
[email protected]
the other day which is smaller so I can swap and change them from time-to-time.
The paw print cushion part is actually a blanket which I've wrapped around the removable middle cushion as she loves it so much and I think it looks really nice. Without the blanket it's actually plain blue the same as the bone. In fact, here it is -
http://cgi.ebay.co.uk/LUXURY-DOG-BED_W0QQitemZ150235503616QQcmdZViewItemQQptZUK_Pet_Supplies_Dogs?hash=item22fabbdc00&_trksid=p4634.c0.m14.l1262&_trkparms=|301:1|293:1|294:30
Anyway, here's Fern
Ferny sitting in my hallway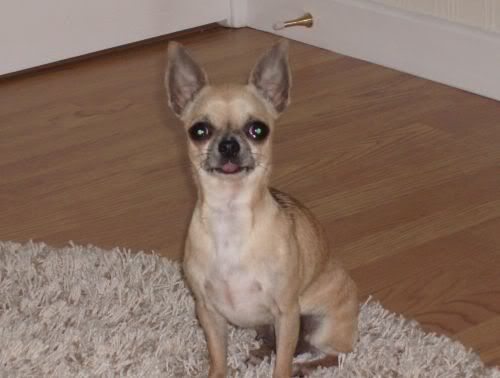 Here are the basket shots...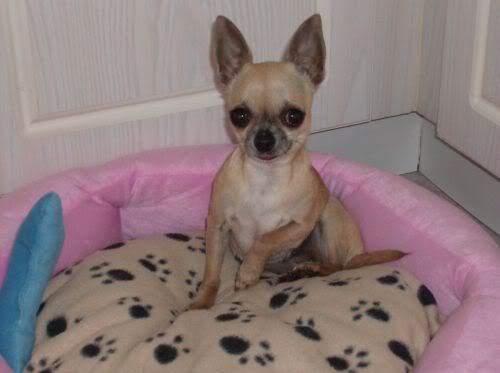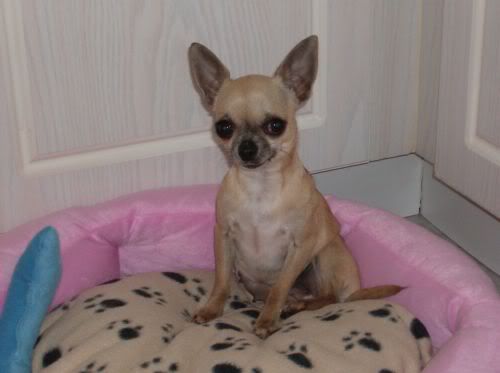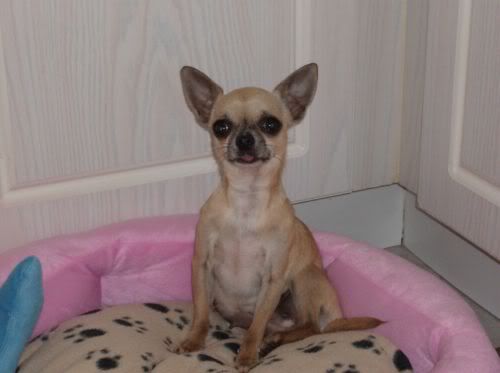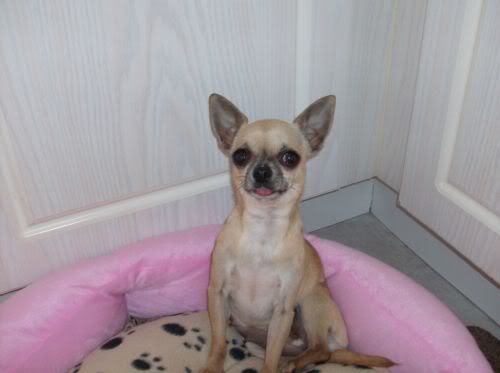 I love this one especially, so cheeky - Nah Na Na Na Nah
lol