So for a long time now I have been wanting a long coat chi, although the type I was after was specific. So I always said 'if one comes up its fate if not its not to be' and then out of the blue I came across one exactly like I wanted! A 14 week old blue tri colour girl with a friendly outgoing temperament, charted to be a perfect weight to breed and with show potential and to top it all off she was only two hours away!
I don't think an opportunity like this would come up again especially not anytime soon and I love the idea of all my pups growing up together so last night me and my other half went to visit the litter. The breeder was excellent very experienced. So we decided to give this perfect little girl a home and name her Duchess
She has settled it really well already and has had both injections so she's allowed outside. I'm in puppy heaven!
It's nice that they are all just keeping each other occupied, it's sounds crazy but it's actually easier the more you have they all copy off millie and play with each other.
Duchess has bonded alot with gucci, pixie and Darcy have there own little bond I think this could be since they're sisters.
I have decided now though that she is 100% my final chi, I think five is definitely enough now so that's my gang complete and i couldn't be happier with them all!
Here are some photos of Duchess.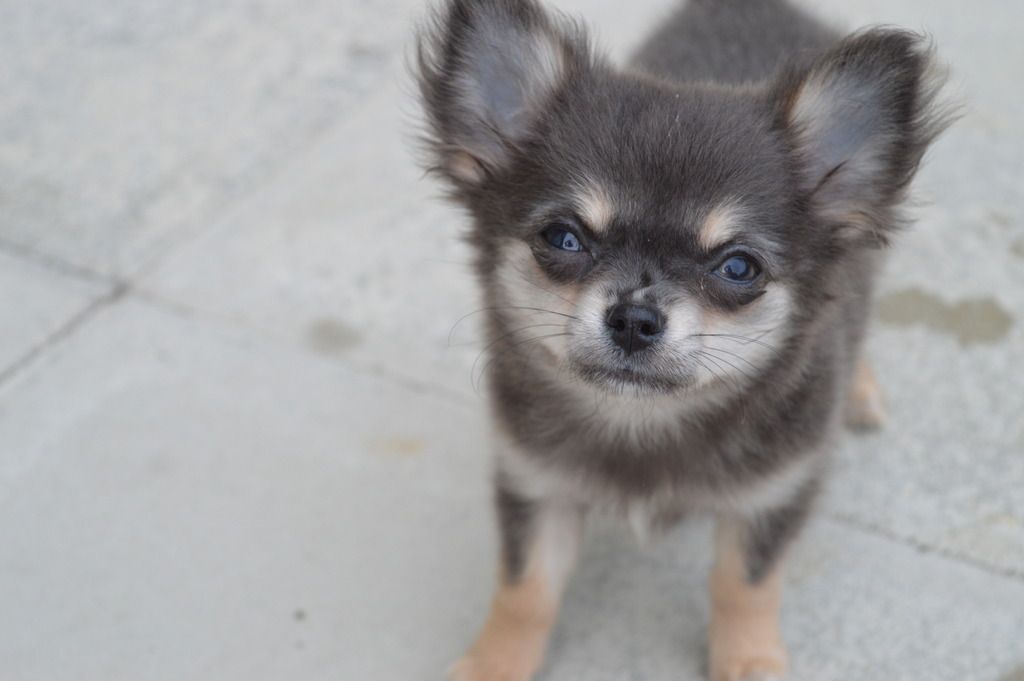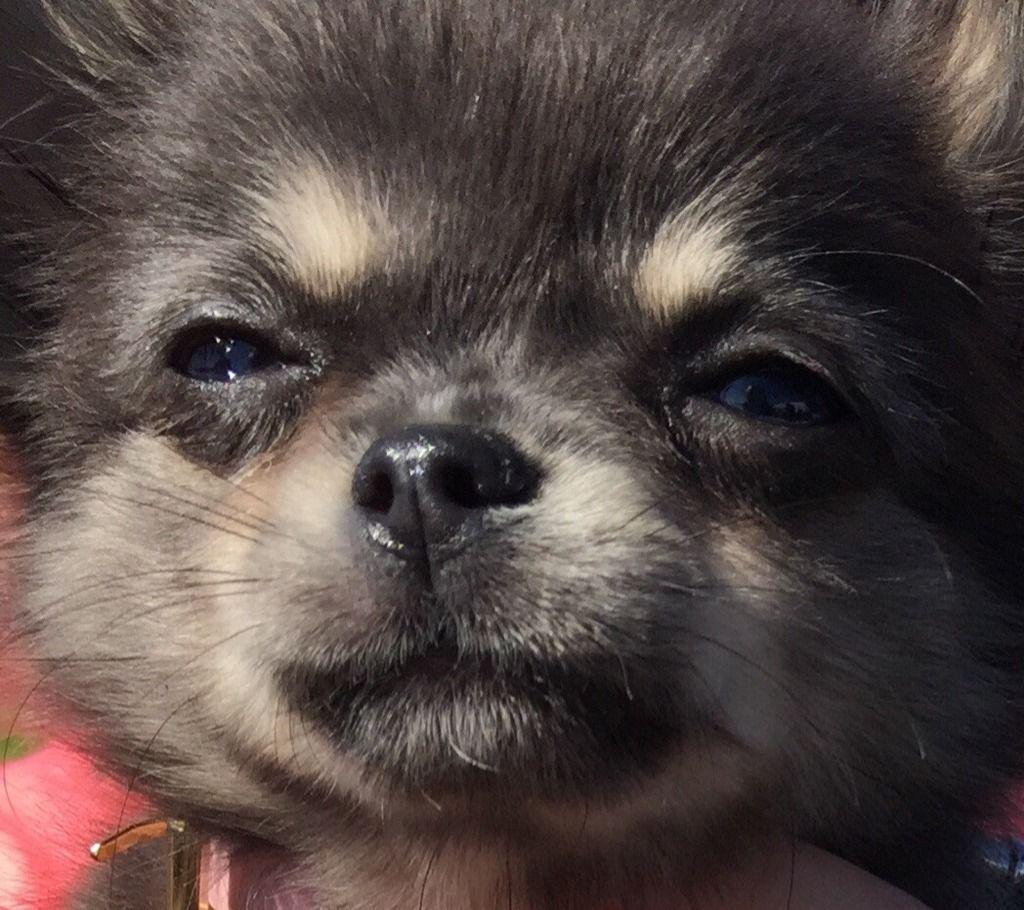 This is her dad
This is her mam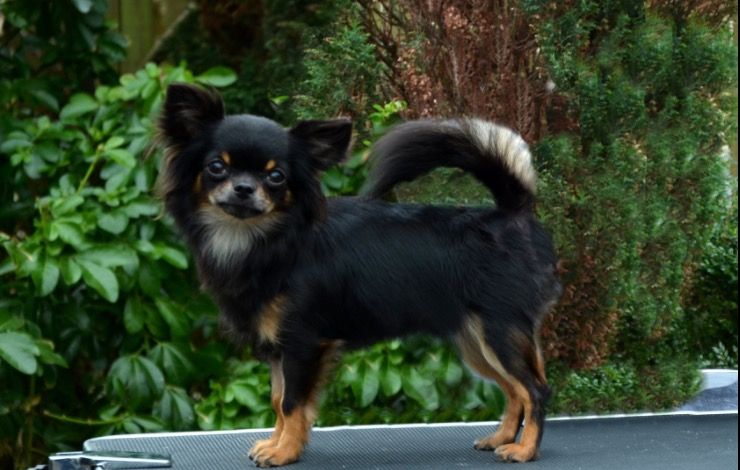 So having a long coat is forgein to me! When should I expect her to blow her coat? And how long will it take for it to come in?
Also does anyone find that the way short coats are to the way long coats are is in personality is different? Or is this just the actual dogs personality/temperament?