Discussion Starter
•
#1
•
I've not been here for a bit but as Red has just had his birthday I thought I'd post a few piccies.
Well Red is now a big lad as he is now 1 yr old, it doesn't seem like 5 minutes when I first went to see him. I didn't have a party but he did get some lovely new toys and some treats which he shared with Jake.
All these toys, the big brown teddies are what Brian bought for the lads and we threw the other two away as they were ripped and smelly. A nice boot to squeak on instead of grabbing my slippers, another squeaky pig which they love and a rabbit attached to a cloth meant for human kiddies but Red just loves it so I had to buy this one when the last one was unrecognisable and they just had to have another pink duck.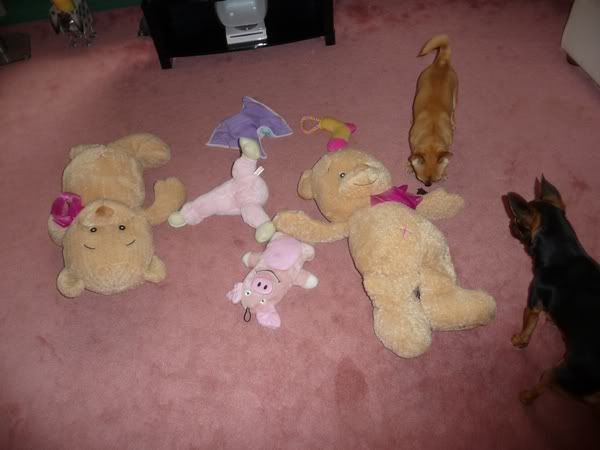 Starting to debate on who owns these toys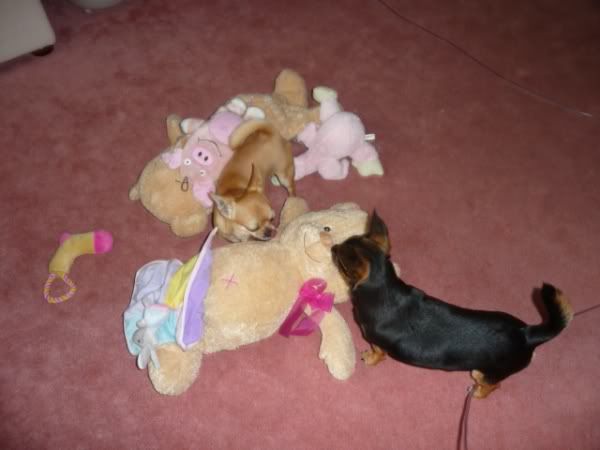 They love each other really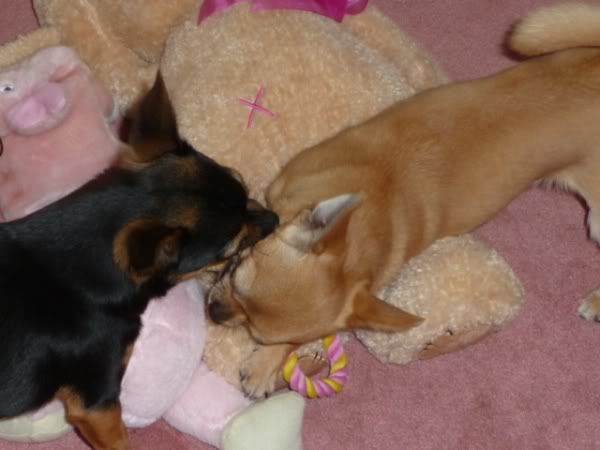 Now what..?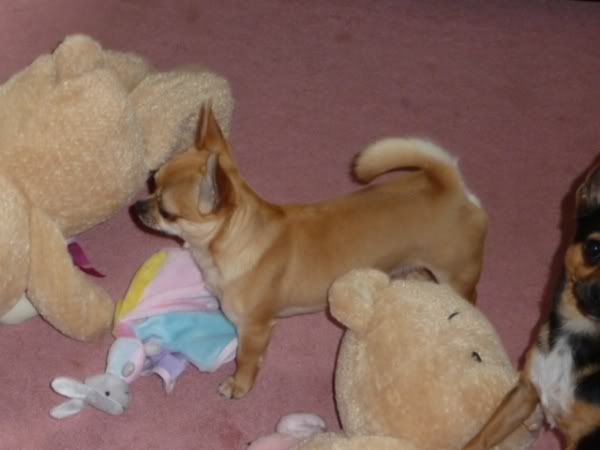 Mees Tired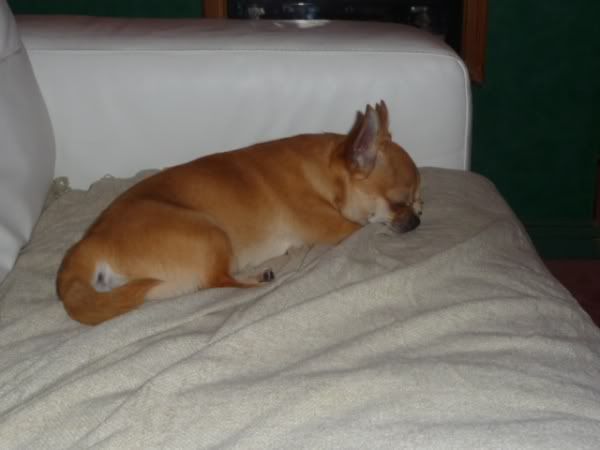 Totally shattered after a long day playing
I love watching the two boys play but Red takes everything off Jake whether he wants it or not. Red will even take a toy off Jake and then fall asleep on top of it just so Jake can't take it back...
Does anyone elses Chi do this?
Deme x