Woohoo! So what did I do? Took pics of the pups of course
.
I made treats today. The pups love it when I do that lol.
Boss eating a peanut butter punkin'. He only ate half of it because apparently it was too big for him lol.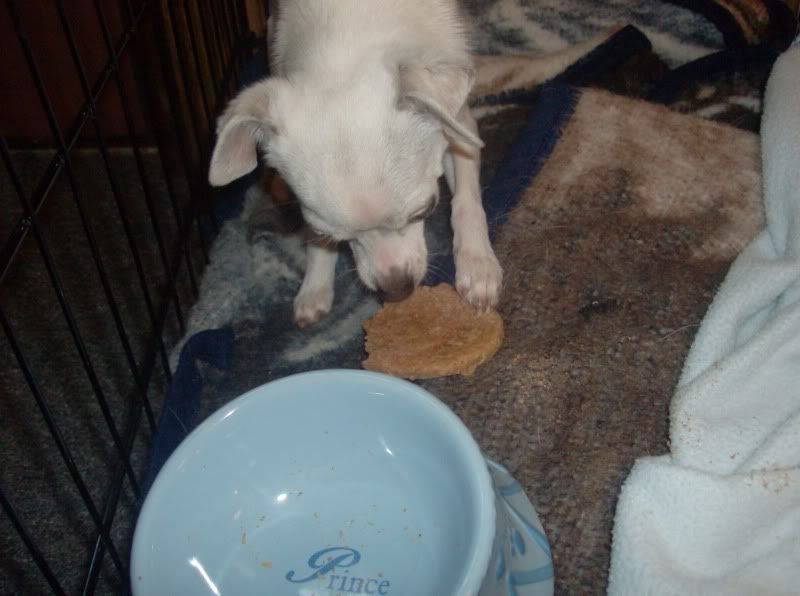 Lina sitting pretty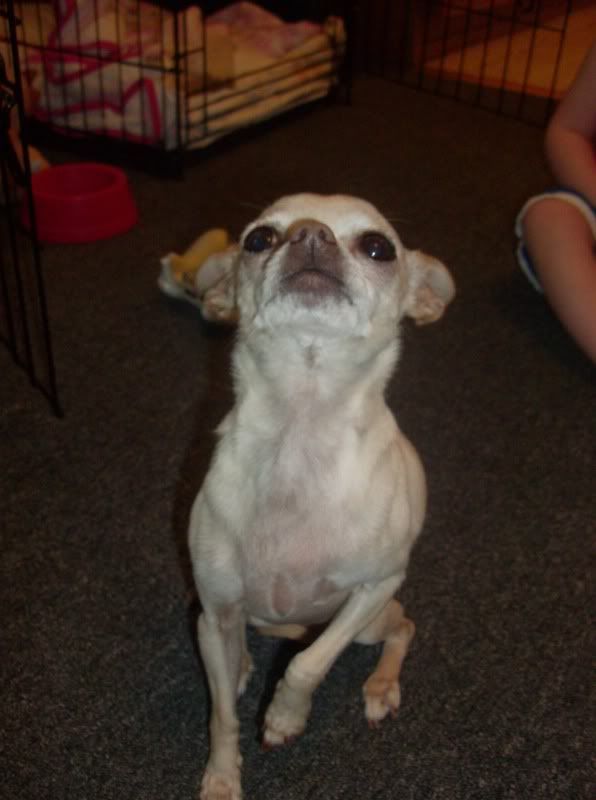 Lina eating a BBQ bone. She LOVES them!
This one is HILARIOUS. Boss took one of his cookies into the play room (where they are not allowed) so I put it in his bed. Lina saw this and you can see what happened next lol.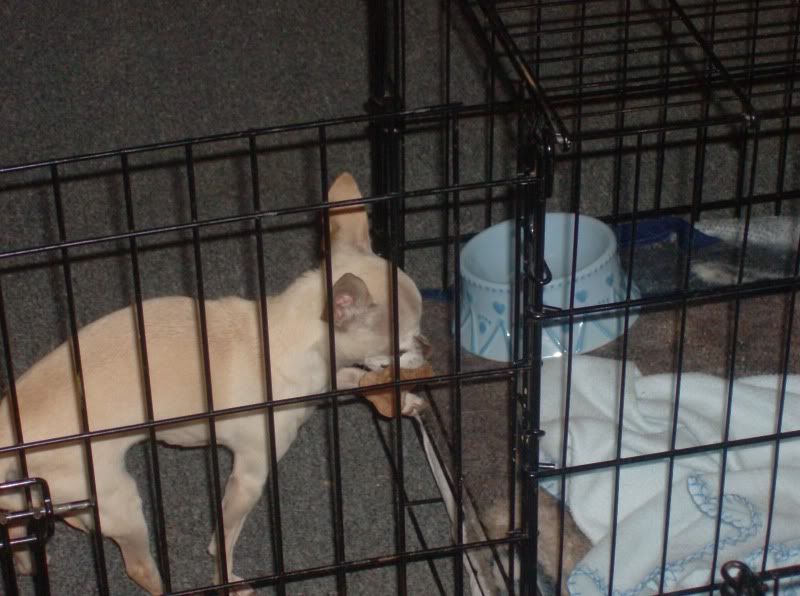 I guess that'll teach Boss to eat his cookies when I give them to him instead of trying to hide them away for later lol.