Discussion Starter
•
#1
•
I still don't have my own camera
. I'll be without one until Christmas I'm sure. Oh well, I snagged my grandmas for a little while and the result are new pics of the pups! Up first..LINA.
Being extremely protective of the bone mommy Way (BellaLina'sMom) sent her.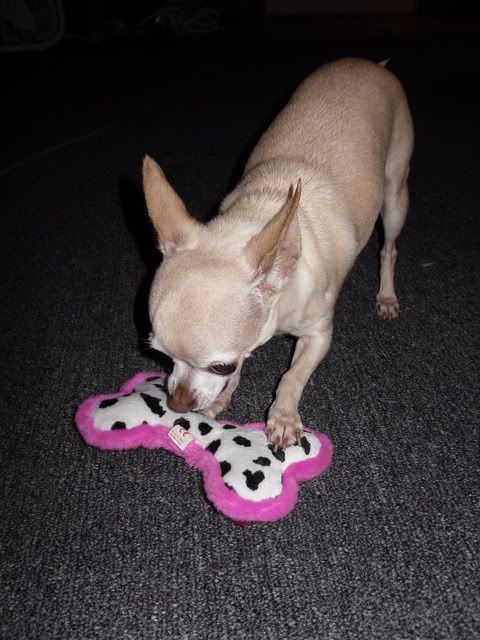 I told you not touch it woman! Now give it back!!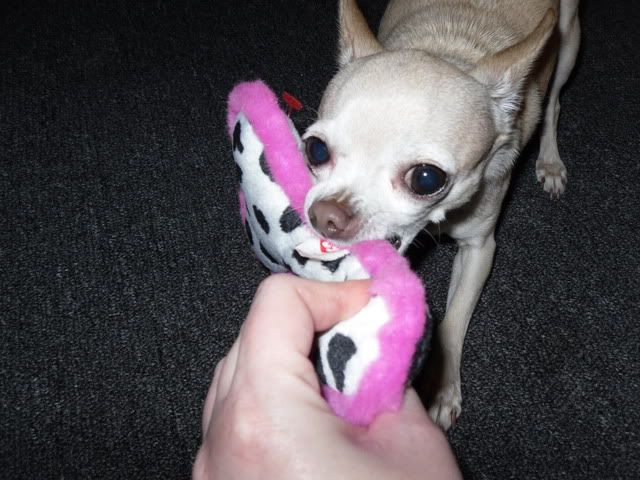 OK..now that I won, you may throw it again.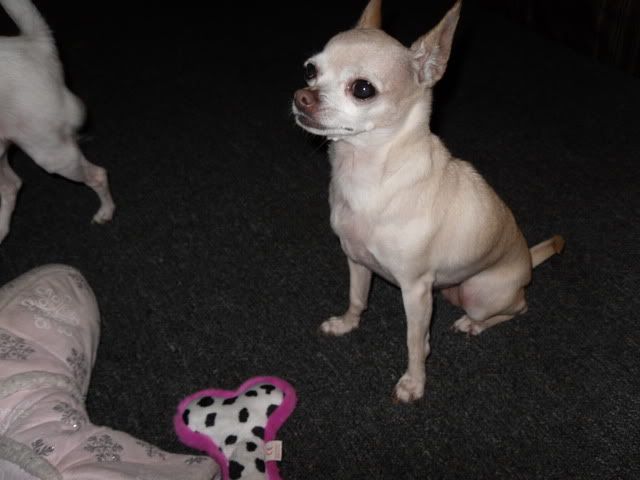 For unknown reasons she sat right on this stuffed cat the other day lol. Luckily the camera was right beside me lol.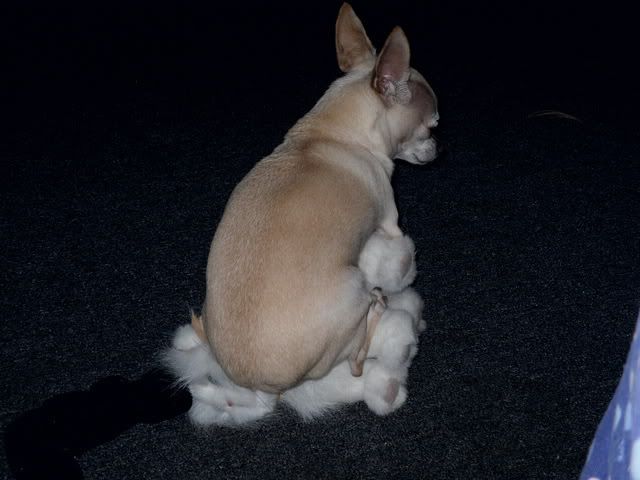 I didn't get any of Boss alone. He wouldn't hold still that long lol. Little booger. I wish I could bottle his energy and sell it, I'd be a millionaire. But here is 1 of them together
. My 2 babies.