Finally got the new puppy! UPDATED w/ videos!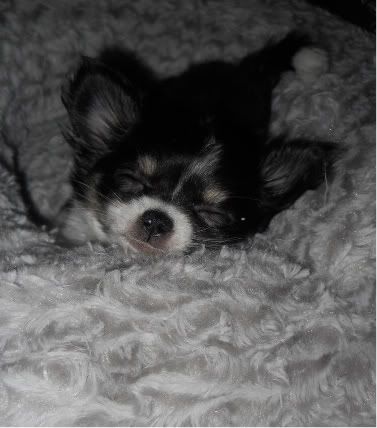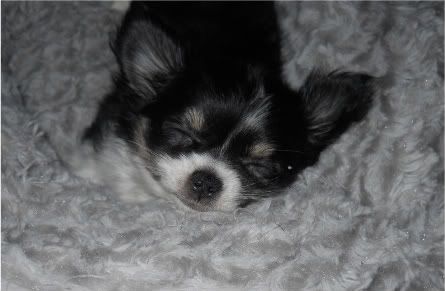 he is 11 weeks and seriously the size of a hamster, i couldnt even beleave it. the pictures do him no justice, his face is so tiny, he barely has a nose. if any of you follow 'obsessive chihuahua disorder' he looks alot like bebe.
riley and layla are getting use to him, riley seems to be very interested. hes always around him and wagging his tail smelling him, but he has grawled at him a few times. the puppy as also grawled at him once or twice, i swear the smaller they are the crazier they are!!
the puppy is so well socialized too, he is so friendly and not even nervous or scared of riley and layla. he wags his none existent tail none stop too. i cant even take the cuteness.
havent figured out the perfect name yet though. which i hate it.
im been thinking of kiwi, keely, munchkin, liam, and now fonzie. i think fonzie is pretty funny!