Discussion Starter
•
#1
•
It was funny, just the other day, my boyfriend and I were saying how we've only seen pictures of Yoshi from his left side, and what if he has some spots on his right side, we wouldn't even know it! Surely enough, the breeder updated her website today, and he's got a cute spot on his right side!! Hehe!
This was the picture that won us over... Around 1-2 weeks.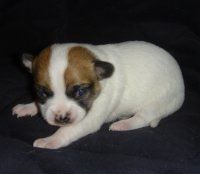 Yoshi around 3 weeks...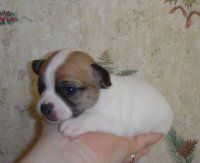 This was at one month.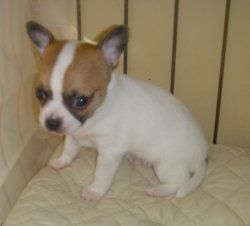 And finally 6 weeks! I love his spot, I think it's so cute!
I was so surprised to see that his ears were already starting to stand!
We bring him home May 8th. The breeder wanted to wait till he was closer to 8 weeks just to make sure he was eating hard food and such. Otherwise, we'd be picking him up next week. That's okay, I guess I can wait another week... :?
That just gives me more time to look like the crazy lady in her apartment with a bunch of dog stuff and no dog.
ccasion5: