My lil guy is getting his second set of shots tomorrow. It's gonna be so hard watching
I hate it!! But i'm glad he's gonna be more protected. And i'm anxious to see how much weight he's gained since I got him.
I have took him out in the bk yard several times. First time he wouldn't walk on it but now he runs around like crazy.
He has peed in the grass the last 2 or 3 times i've taken him out.
I'm so anxious to be able to get him out in the world and see more people and things!!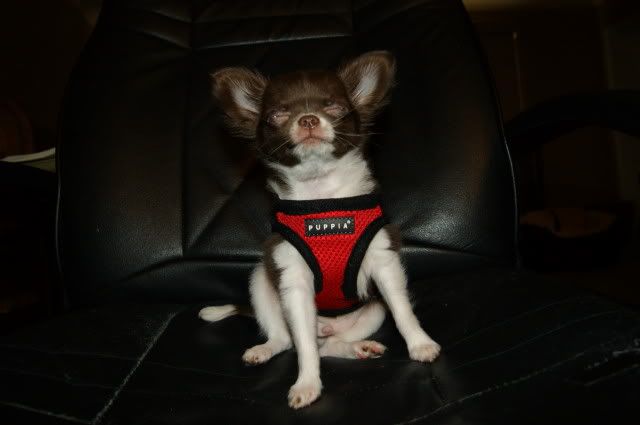 I is soo scawed mommies i no wanna doe to da doctors!