HI all,
I originally put these pics in the photo's section, then realised they probably belong here...
Our wee Pocket Princess is too tiny for any of the local store clothing and as she feels the cold, clothing is a necessity for her. Sooooo handmade it has to be lol!
I made this from a soft polar fleece. I resized an existing pattern (Kwik-Sew #3076) I shrunk it to 81%using our home scanner/printer. It was still too large, so had to keep taking it in after it was all sewn together LOL.
I guess it would have to be about 70% of the XS size.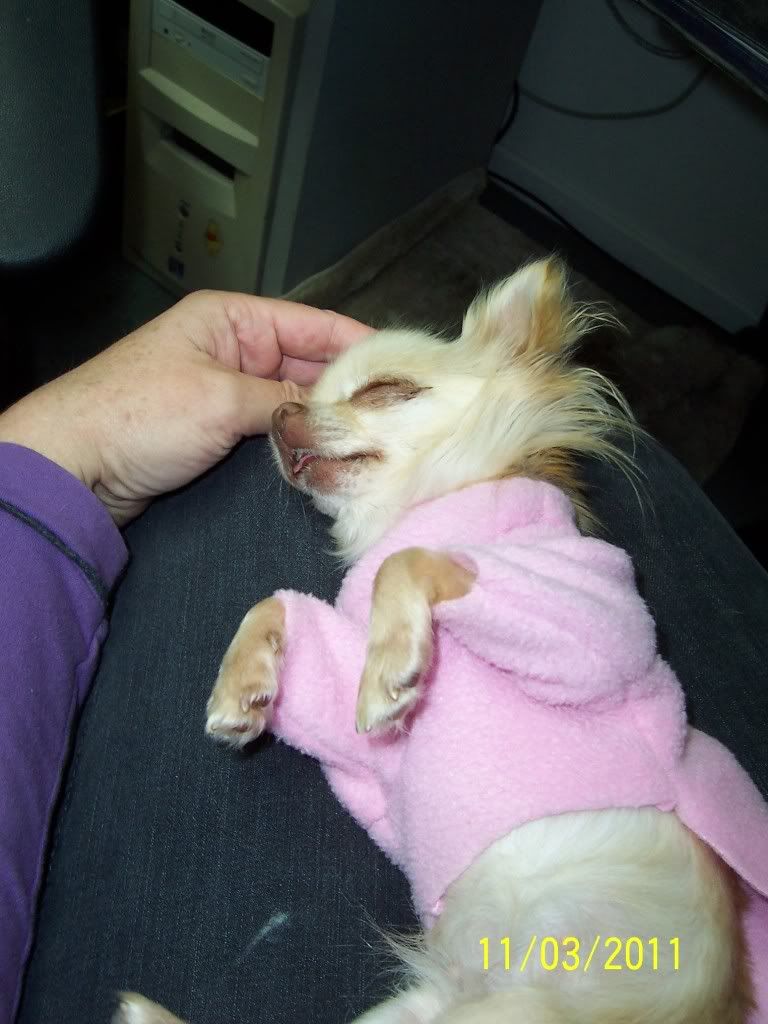 She did not want to wake up for her "Photo shoot" lol