For Elaina and Darcie!!!!!
Elaina was amazing and picked us up some xxs jackets and sweaters for beau as she has a great place to get them and wee cant find tiny clothes here for Beau
Also Darcie was so kind to think of beau and sent us a lovely little sweater that looks so nice on beau!!
I forgt my camera so had to take pics on my phone wanted to share photos of him wearing the clothing!!
The sweater Darcie sent!!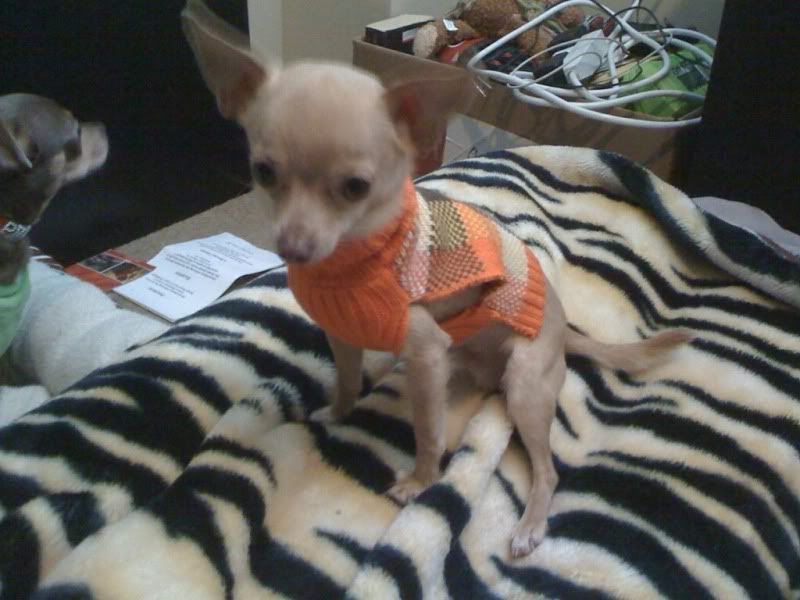 He looks so handsome in it!!
This one fits like a glove!!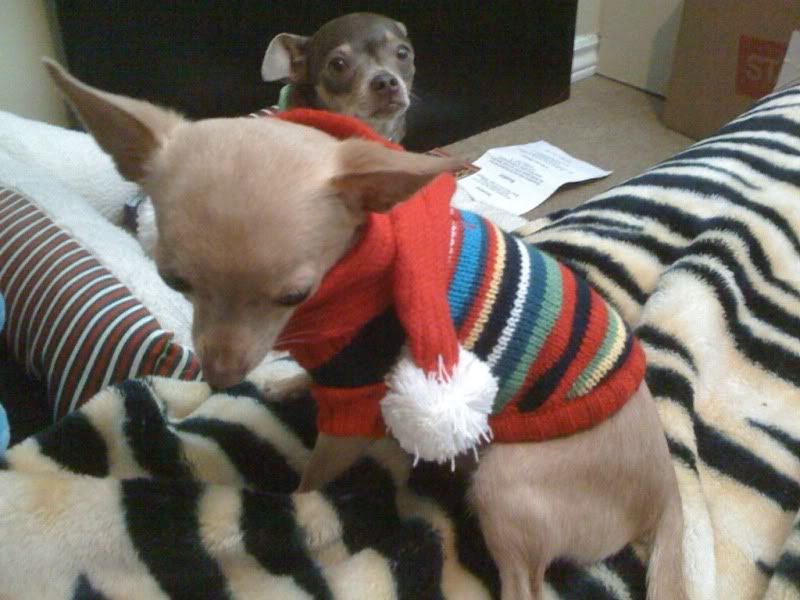 This coat fits perfect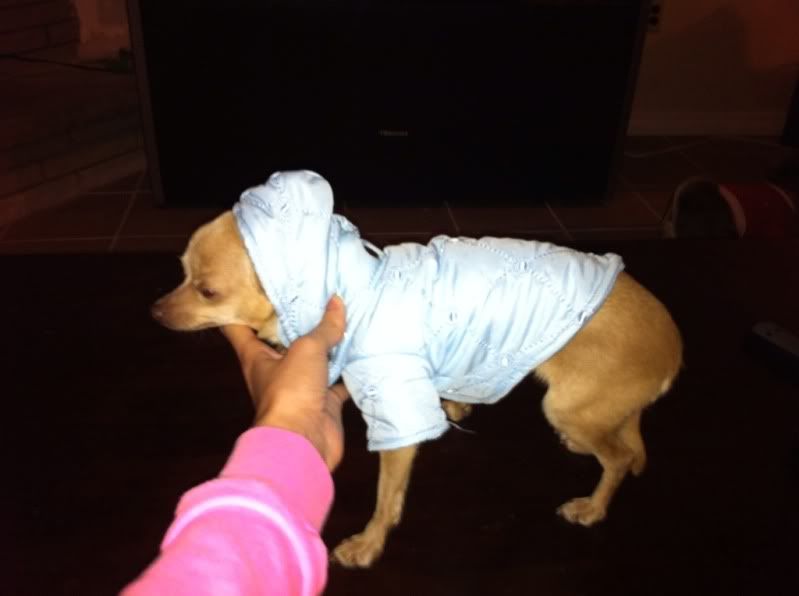 This one is too big but were gonna try and alter it length and width wise