Discussion Starter
•
#1
•
This afternoon I found a decent size lump on Faith's abdomen just inside her left rear leg. My mother in law has a chihuahua who has a lump in the exact same place which is a tumor that she is preparing to schedule surgery for. Now that has me freaking out over this lump I just found on Faith.
I'm new in my area (recently moved to a new city and state) and the two local vets I've checked out so far are AWFUL and I don't want to take Faith to either of them which has me even more stressed out as I'll need to find someone further away that I don't know anything about and whether or not they are any good.
I feel just horrible right now.
Here's a pic of the lump. In case you can't tell it's located just above my index finger...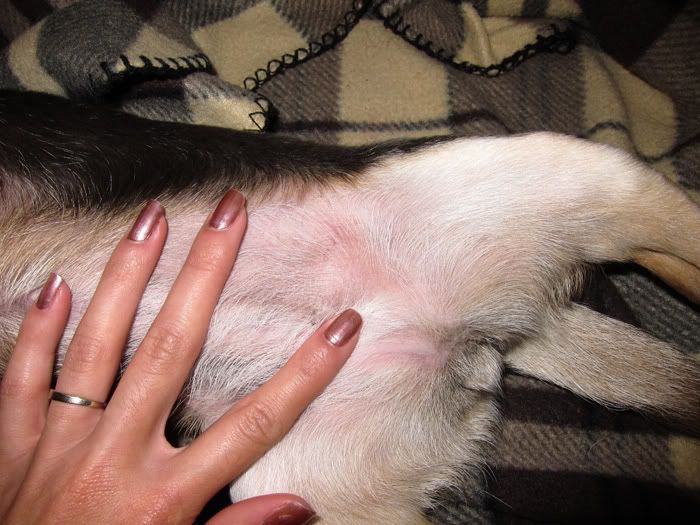 I feel so bad for Faith, it's just been one thing after another with her.