Discussion Starter
•
#1
•
:lol: (though I don't think these pics/video is AS graphic as hers haha)
I know weight bearing bones can be hard on the teeth but I wanted some deer for the crew to munch (no other luck so far!) so I thought I could supervise & if they really get knawing I'll take them away. So far they're most interested in getting the dendons & little meat off the bone so all is good!
Matilda is SO funny...last week I had a hard time getting her to eat whole quail chicks & today she totally snubbed these legs! She LOVES her food but something about the scent of these more "whole" foods creep her out. haha Too funny.... Anyway, the boys had a BALL. Milo was slinging his leg around & everything. Mari had a few nibbles & Maya just sniffed. She was mostly interested in just watching. Here are a few pics & a short video.
Video:
YouTube - MChi Chihuahua Raw Fed Meal Deer Legs
Iz not gonna touch it mum...dat is gwoss!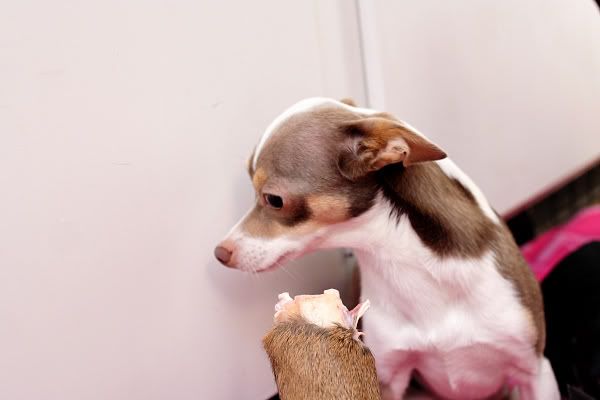 I guess I can sniff it...
But den I is gonna go back & take a nap!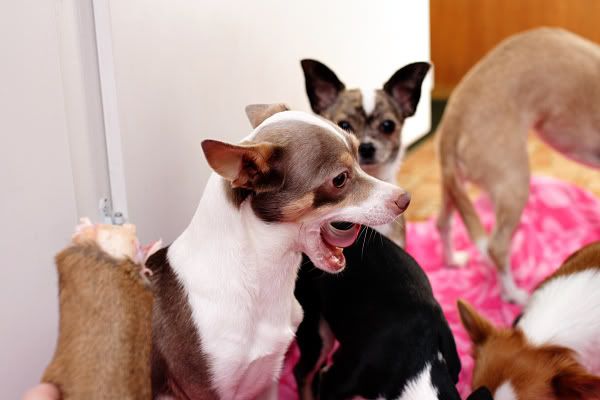 Watzdit taste yike Maxie?
Yike chickenz I guess!
I will just watchu guys...
Me too... *YUK*
Mmmmmmm....MOW DOWN!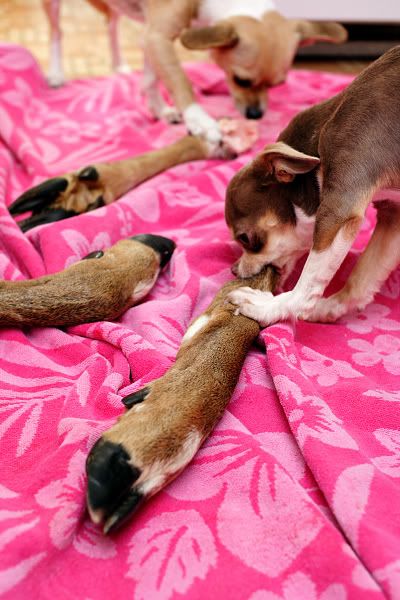 ***more to come***