Discussion Starter
·
#1
·
Really great weekend!! Finn had his first trip to Petsmart. It was just he and I and he did well but was a bit nervous with people wanting to touch and there was a bit of barking
as well. But i'd say good considering it being his first time. There was a lady there with a shihzu i think and she said "what kind of dog is that?" I told her and she said, "well that's what I thought but i've never seen one THAT cute!" well we were feeling pretty cute after that. lol He saw a 9 wk old black chi girl and her mommy and daddy (college kids) were buying her tons of clothes and they were quite smitten with finn and his fur. haha Lots of kids talked to him and petted him. So LOTS of socialization for him.
He got some goodies naturally , a soft squeeky pig with chewy things on it's feet, a bully stick (that is being stolen left & right) and a shirt.
"hey mom it fits and descwibes me puhfectwee!"
"No mommy i DIDN'T poopy in da boys woom, can't u wead!?"
My daughter and I hit Target last night and both got the flannel chihuahua jammies and the fleece ones. She HAD to have them both too.
And I did check out the cheapy doggy clothes area in the front of the store and low and behold i got this little beauty that fits Finn to a T and I'm not just talking about the actual fit but also the saying that's on it. LOL
"what's it say mama i cant sees it? Does it say 4 lbs of twisted steel and sex appeal? Cause dat's what I is!!" :coolwink: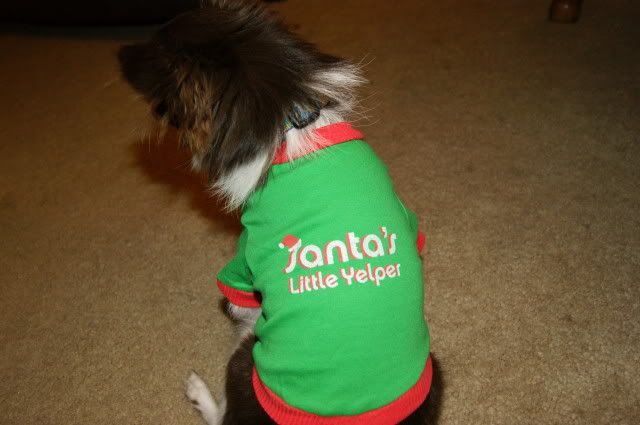 Halloween was clearanced at Petsmart and I found a super cute costume for Leila for next year but its kind of a tricky fit and she doesn't like the hood and it doesn't want to stay on either.
"ohh pweez make it stop!!"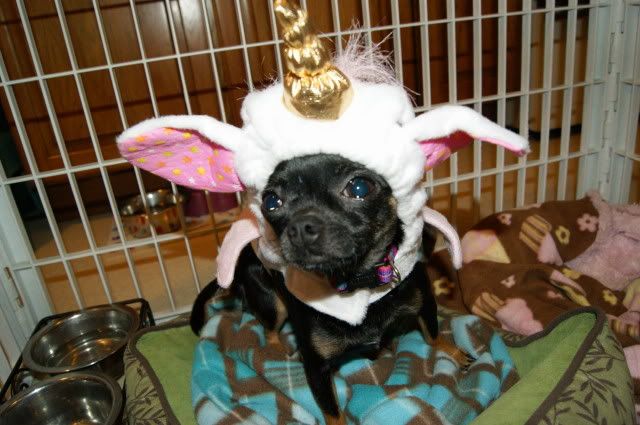 And just for laughs.......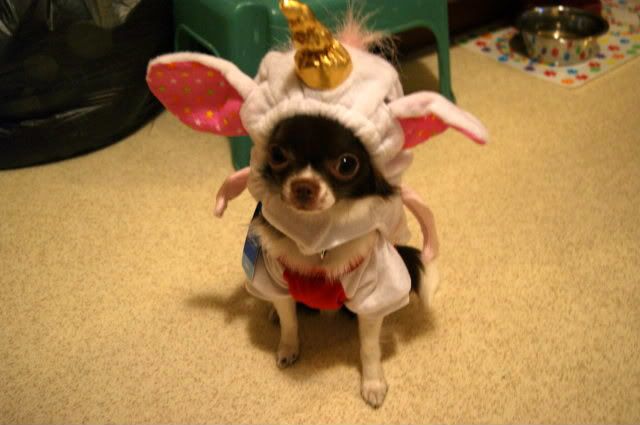 :laughing8: hee hee hee