Discussion Starter
•
#1
•
Sunday was such a nice day I thought I'd bring in my carrots and some other things from the garden. I went out with Eddy and Emma ( they love the garden.. to them its a huge forest!) Ed likes to dig when I dig too... so as I was digging out the carrots he was digging in the dirt to. I sat on my bench topping the carrots, and suddenly I could here this crunching noise. I turned to see Ed helping himself to a carrot!
Can I help dig Mom??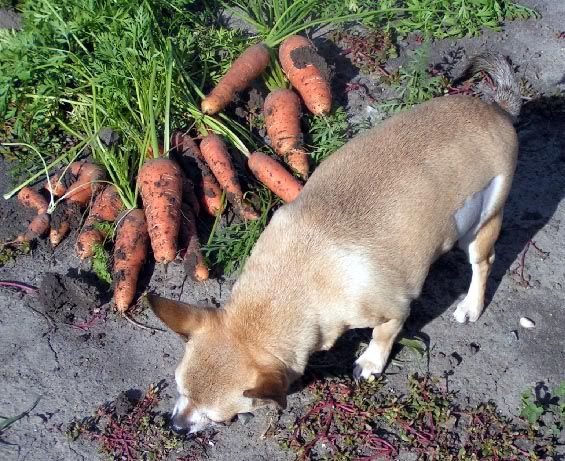 Time for a little snack.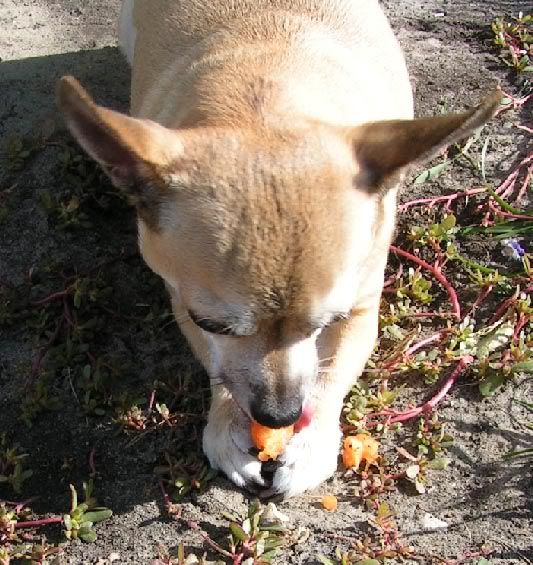 Can I have a bite Eddy??