Me and my family put up our tree today and mom wrapped some presents.
This is Gizzys (moe) 4th Christmas and he still cruises around sniffing everything Thought i'd share
Just some random shots.
Whats goin on down here??
Hmm wonder if those are for me?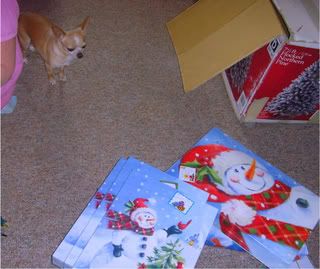 whats this?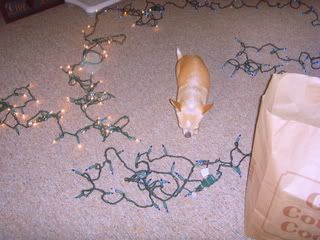 Oh just lights...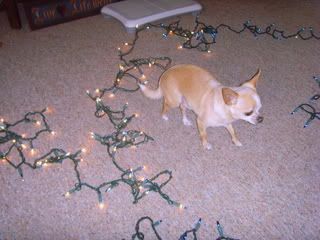 Im out of here.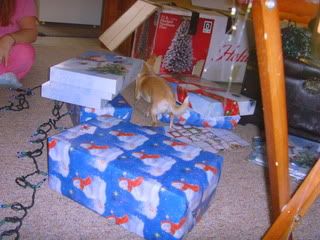 My little Chi sized tree for my bedroom. Lol
Are pretty snowed tree. lights are blue n white.