Discussion Starter
·
#1
·
Hi all,
We brought home Chloe yesterday and to say Axle was a bit excited is an understatement.
He plays a little bit rough with her so they are under constant supervision when they are together. She growls at him when he gets to be too much but unfortunatley this only causes him to pause momentarily before jumping on her again. I'm sure in a few weeks when she is a bit bigger and can hold her own they will be best buddies.
When he finally settled down they had a nap on the couch together and looked adorable.
With my hubby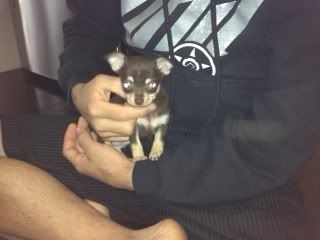 Axel in my mum's jumper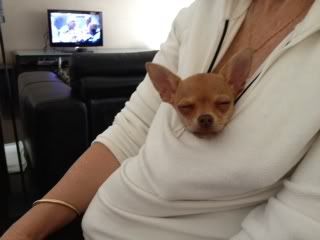 Size difference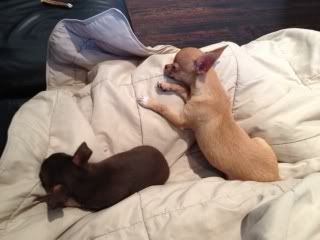 Little cutie pie!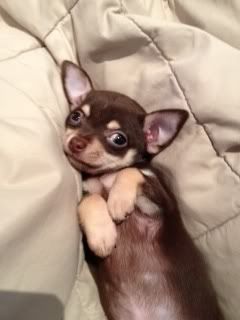 Getting along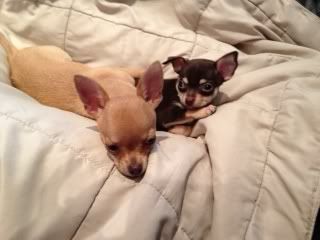 My belly is cuter than your belly