Discussion Starter
•
#1
•
Tracy was lovely and sent us some coats that didn't fit Brody (too small!), since Goo is so tiny.
She also spoiled us rotten!! I was expecting two coats, we got THREE! And a small black Puppia and some TREATS!
The Puppia was too big for Goo & Oona, but the coats fit wonderfully! Ofcourse, the treats went over well too.
Here are some pics! Thanks again, Tracy & Brody.
We appreciate that you thought of us (and our cold weather! -21C today!).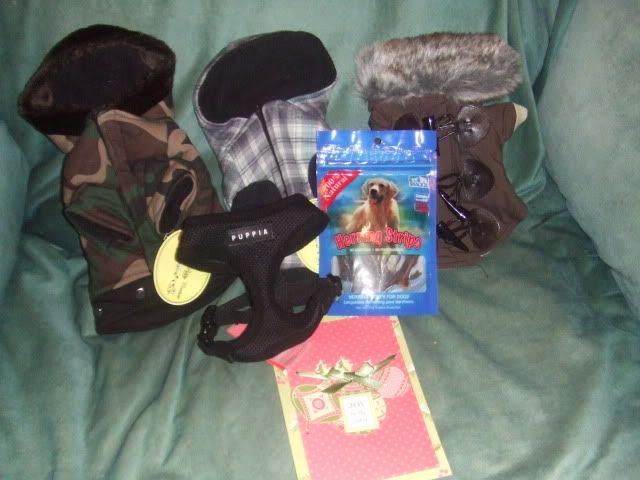 Goo - too sexy for this coat pose: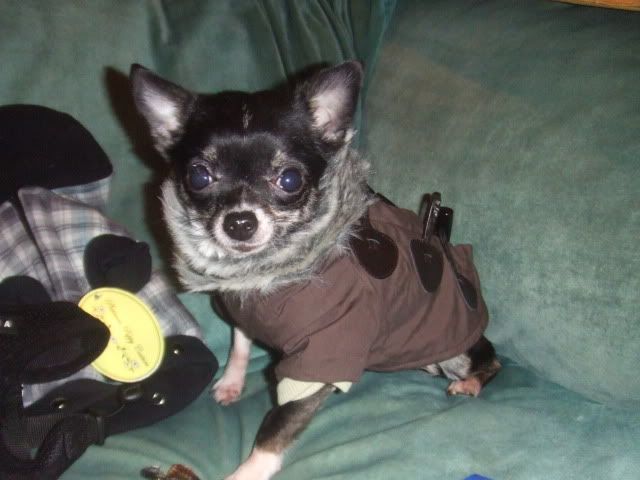 This is what I think of your camera skills, mom!
Don't I look cuuuuute?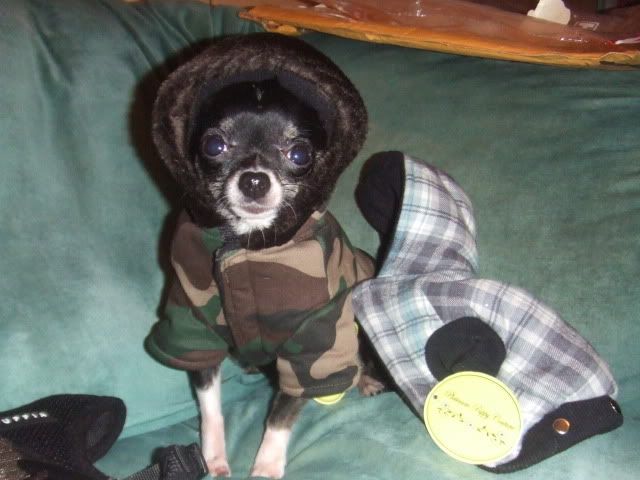 Goose and Oona (who says girls cant wear boys clothes!?)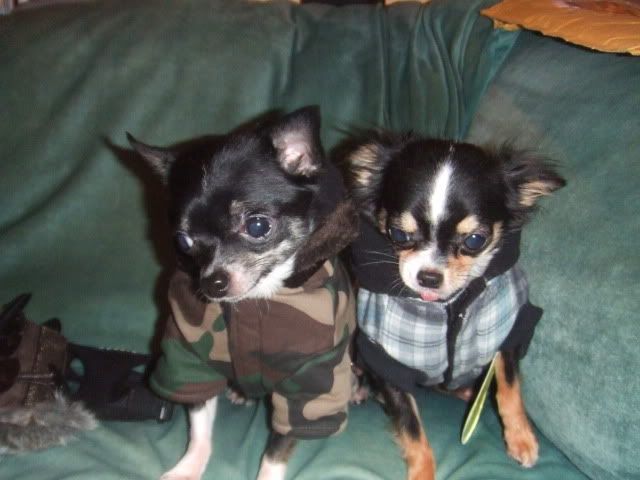 Oona steals Goo's treat and wanders off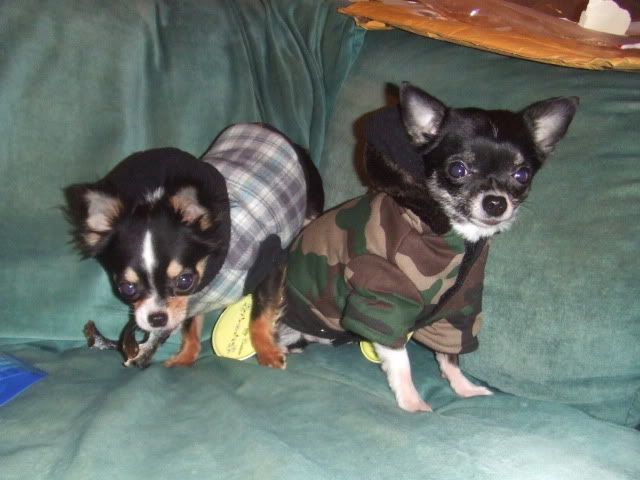 The end!