Here they are beautifully rapt.
Chico trying to open his gift.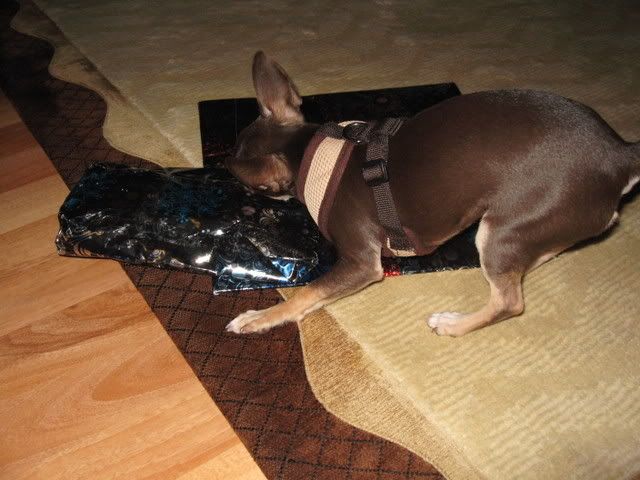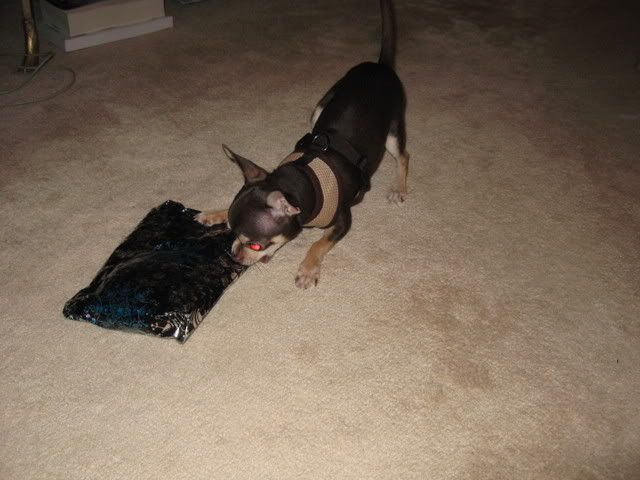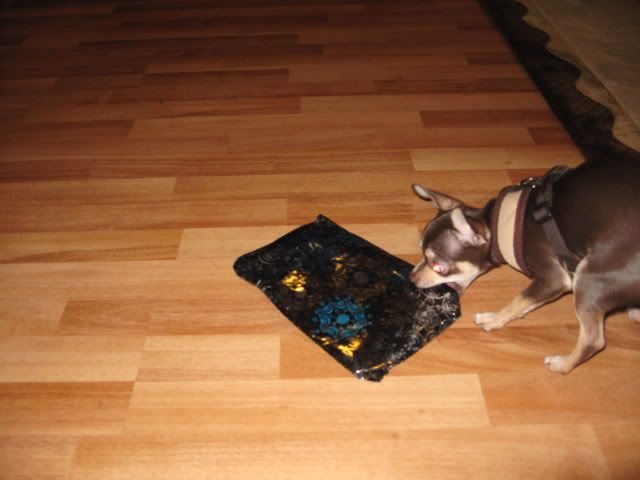 Here is what our secret santa got for him.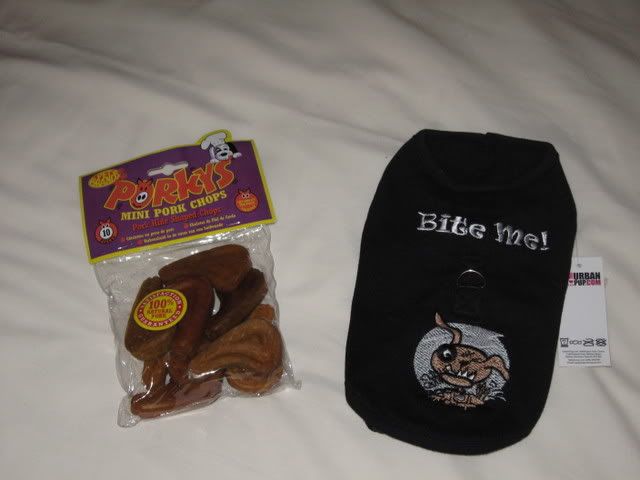 Chico with his new cloth/harness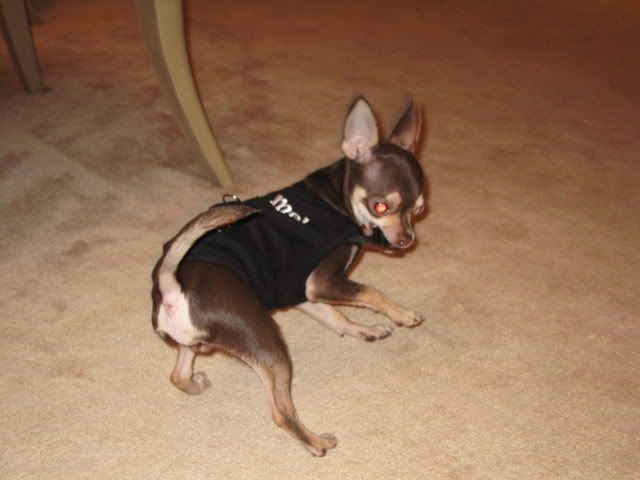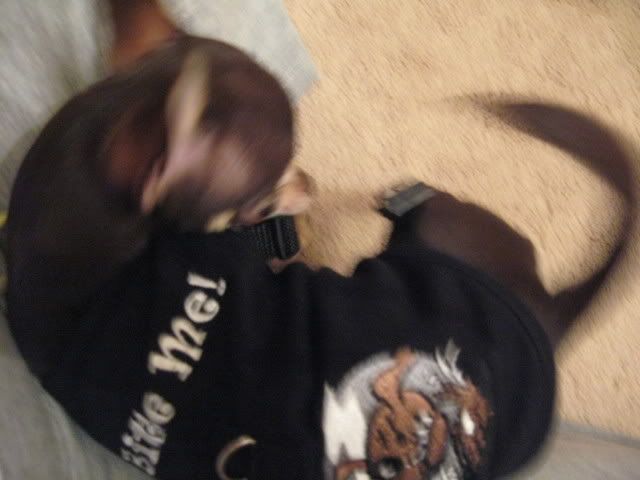 Chico loving his new treat.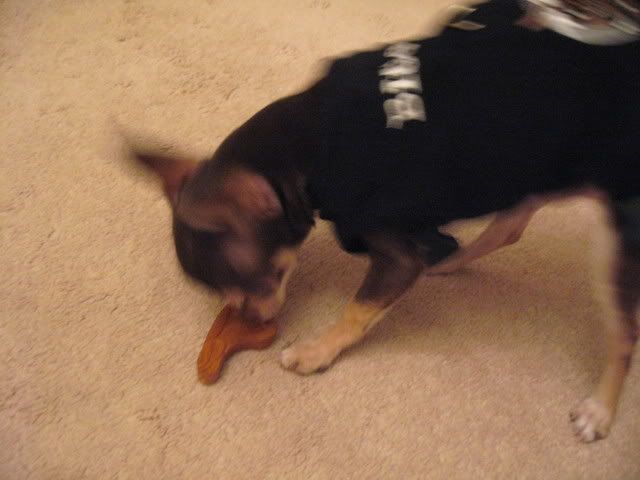 And Our secret santa got me a 2009 Chihuahua Calender.
For who got this for us,
Thank you so much for the beautiful gifts and card. We love them.