It has been very cold in SC this week but yesterday was nice and sunny. In the sunshine it was warm. The girls played around outside while Prince watched football with my husband. I took advantage of that for a "girls only" photo shoot!
Here's Lady, Sapphire and Jewel. Jewel and Sapphire have matching Louis Dog shirts (their first matching outfits). The XS is a tad big on Jewel yet. Jewel is now 15 weeks and 28.4 ounces. She is starting to transition out of the total puppy look but I still think she's pretty darn cute. I love how different each of the girls coloring is.
Beautiful Sapphire....her tail is getting so long!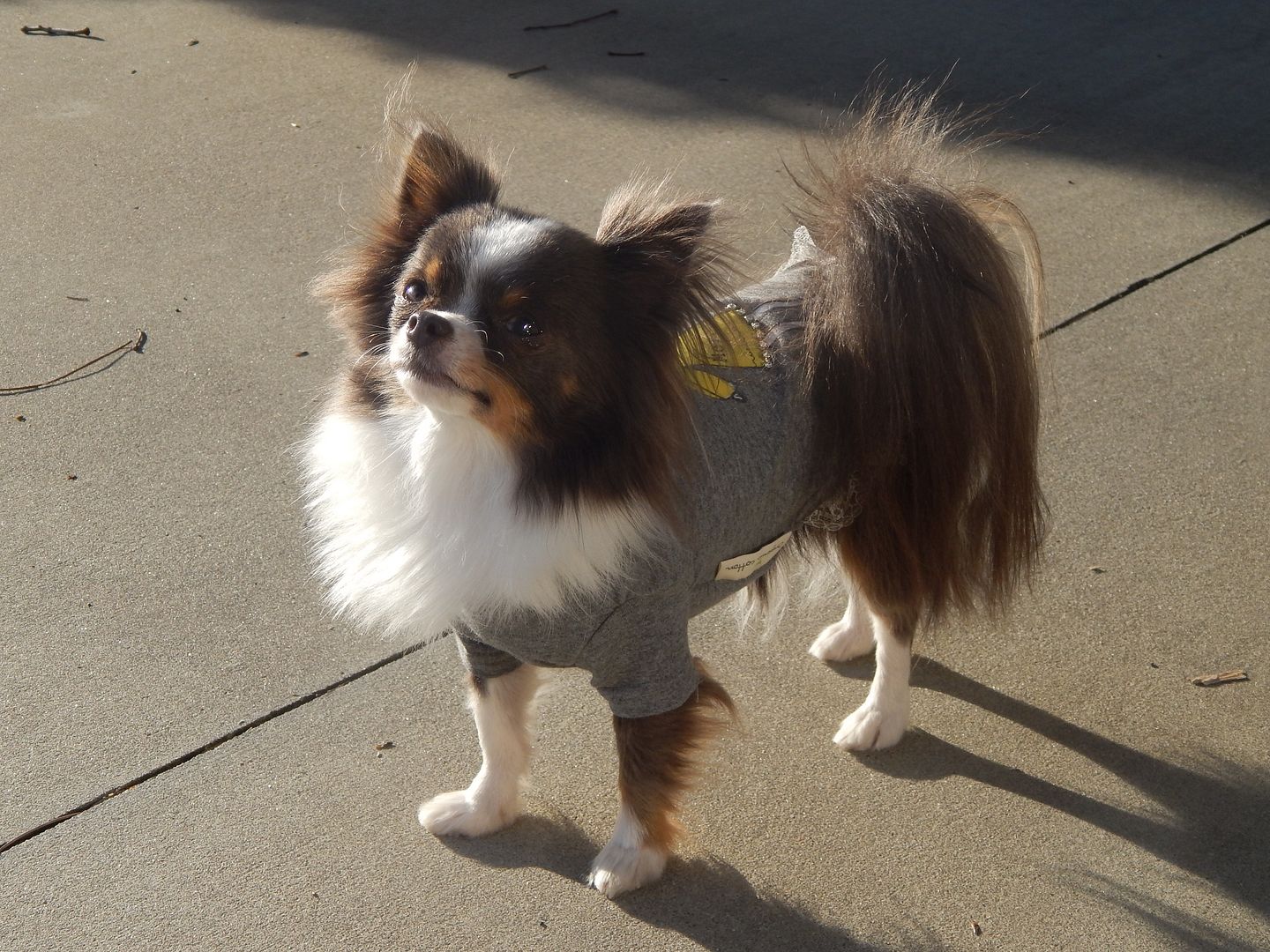 Jewel and Sapphire in their matching Clare tops. Sapphire taught Jewel everything she knows about posing nicely!
Jewel caught in a daydream! The fur on her head is starting to come in...she looks like a rooster at times!