Discussion Starter
•
#1
•
This is the story i bought my bike so i would start using it not to lose wight but to get fit. So I thought i should get a bike basket for Chico too. This was moths and months and moths ago and I never used it. LOL
But now Chico needs to lose wight. And since I walk slow I decided to use the bike and have Chico fallow me.
(The things we do for our Chi's
)
Here he is following me.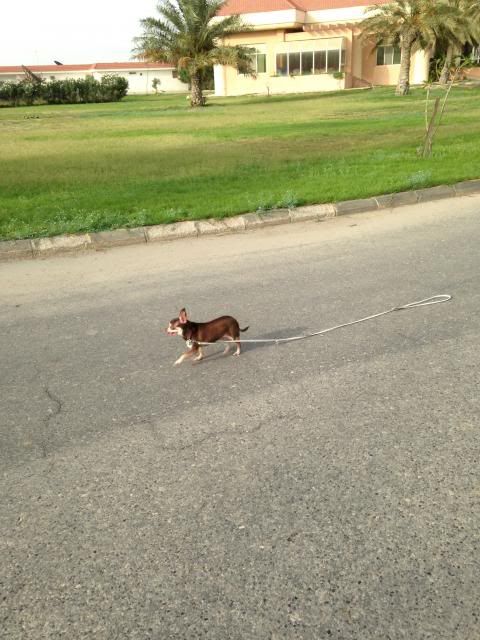 Here he got tiered at almost the end and i put him in the basket. I didn't want to over do it for him the first time.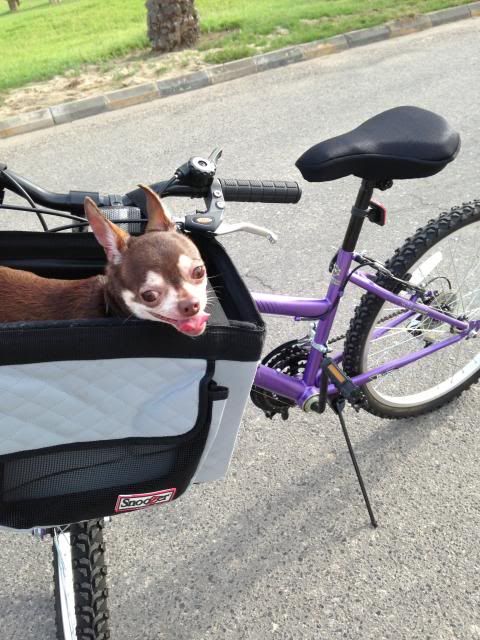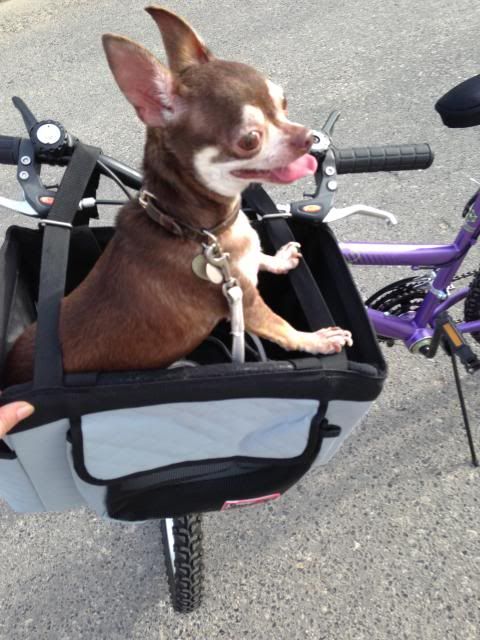 Here we are on our way home you can see my shadow in the ground. hehe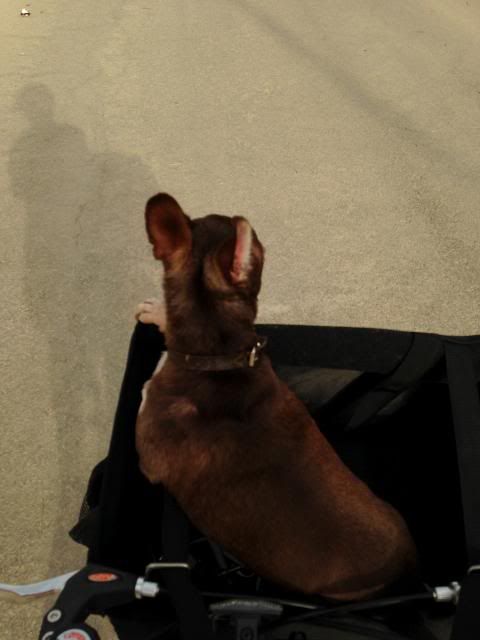 A pic of both of us when we got back.
I hope you enjoyed the pics.