Discussion Starter
•
#1
•
Good new bad new
Tinkerbell is a mum to 3 lovely pups 2 boys and one girl. :hello1:
The colours are blue/Sliver boy with marking like dad, white boy, blue/ brown girl with marking like dad , :sad5: Sadly we lost the other 3 which were 2 girls one white and the other Tir colour like dad , 1 blue boy . Mums doing good so are pups . Smiley
The blues may turn fawn but have to wait and see.
White Boy
Girl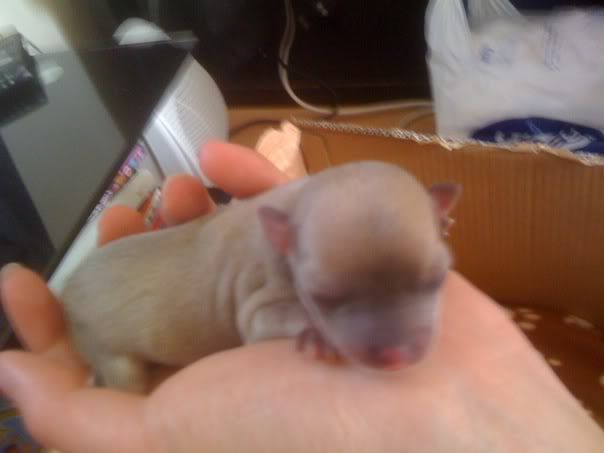 Boy.