Discussion Starter
•
#1
•
We took the Chis (all 5) to the beach this past weekend and they did great. The puppies are now 3 weeks old. Their eyes/ears are open well. They are beginning to stand on their feet and take a few steps. Hansel even tried his first attempt at a bark tonight while I was shooting the pics. I got part of it in the picture. They are so cute and will soon show their true colors. Mom is doing well and lets Izzy the father around the puppies. She really trusts him and when she leaves them he steps right in to do his fatherly duties.
Hi Chi Lovers
Hansel's First Attempt at a Bark
Belly Full of Breast Milk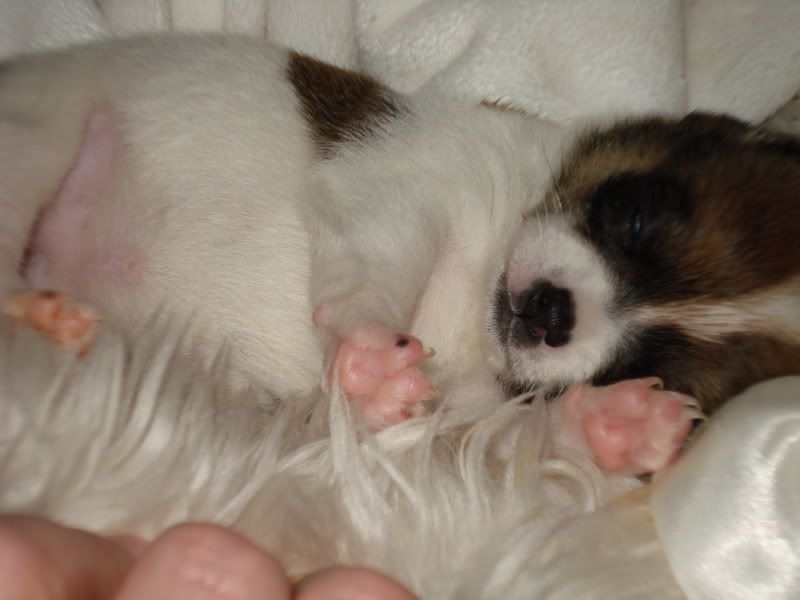 I think this is how we walk-we are supposed to get up on our feet and try to wiggle a bit.