Hi Kristin and everyone,
December 23rd was the 10th month anniversary of our adoption of Lina Beana.
Lina is Daddy's little girl from the first day we brought her home - the little stinker. However, she has become Mommy's little girl within the last few months. She loves to sit on my lap while I'm on the home computer or she'll take a nap in my arms while covered under a blanket. She brings her toys to my husband or me to play fetch with her. Her favorite place is sleeping between my legs under the covers in the master bedroom. Lina is much loved and spoiled rotten.
Of course, Bella and Lina are learning to share my husband and me. They want the same person, the same thing, at the same time. It warms our hearts and brings smiles to our faces when we see Bella and Lina play and interact like real sisters. They sleep together, curled up next to each other. Sometimes Bella uses Lina's butt as her pillow while they're sleeping (LOL).
Bella and Lina want to sit on Daddy's lap at the same time.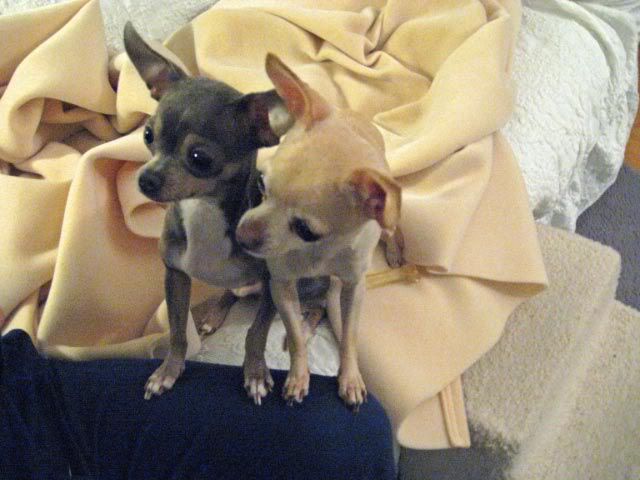 "Daddy, please let us sit on your lap."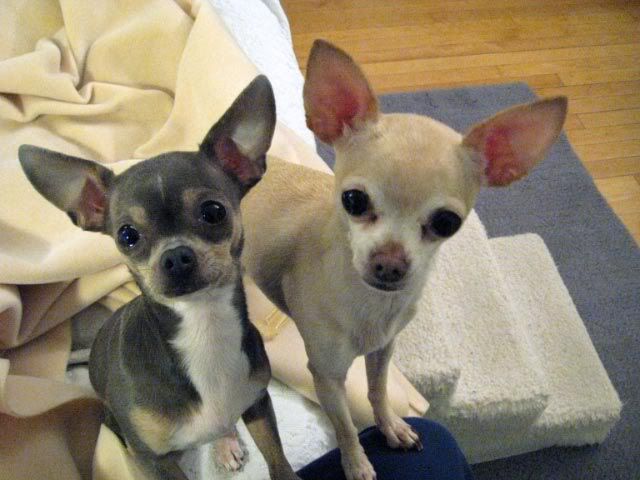 "Yes, there is room on Daddy's lap for the both of us."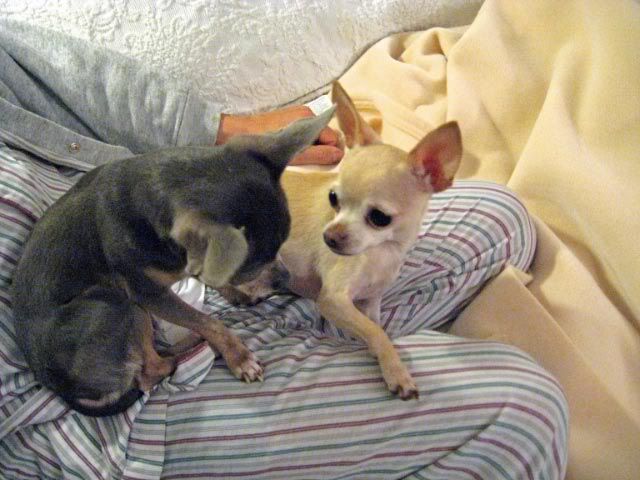 "Let's play!"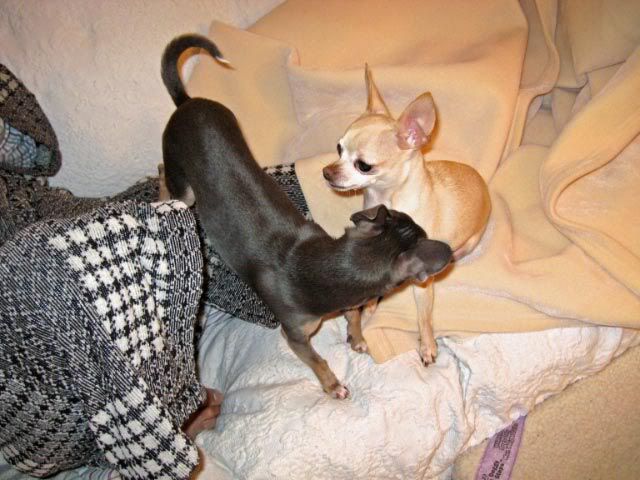 At last Bella has Daddy all for herself.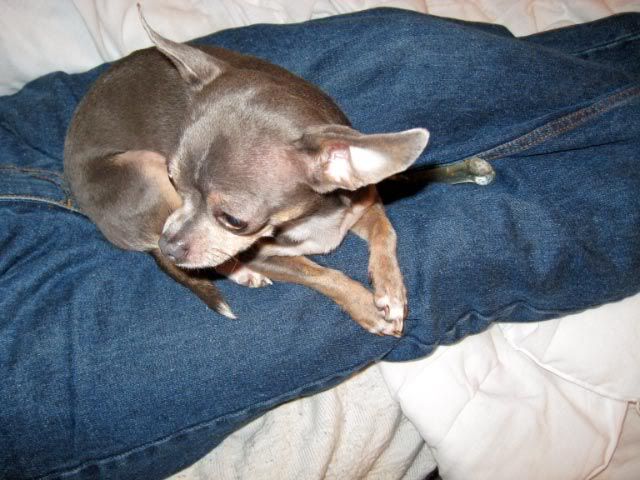 Lina is back! Bella has to share Daddy again.