Discussion Starter
•
#1
•
My Sadie turned 15 on New Year's Eve. She is a riot. She is an ADHD Basset Hound that has been a thorn in my side since I brought her home from the rescue. Every year I thought that would be the year Sadie calmed down and every year I was wrong. Now we are to the point we don't want her to calm down. She sleeps a little more but she is still running and playing with the chis and when it snows LOL.
Here are a few funny (now not funny at time) Sadie moments:
1. Basset Fundraiser- 250 Bassets free over 5 fenced Acres, Sadie has her own time Out Pen, She was teaching other hounds how to jump on tables to steal food, tried to jump on the grill, people would take a bite out of one side of hot dog she take her own bite out the other end.
2. Basset Hound Fundraiser- 3 mile walk. Sadie would drag you until you are first as she did not like to be behind any other hounds.
3. Laid out a 6Ft guy in my foyer as she hit him square in his chest where she could lick his face.
4. 11-12 years old started going to holistic Vet, Vet sat on floor and told me to let her go. I warned Vet you do not want me to do that, Vet said let her go. Went back and forth over this then finally let her go. Sadie flew across the room ears fully out wrapped her paws around the Vets neck and was kissing her in the face.
5. sadie failed TRAINING 5 TIMES until PetSmart and others gave up on her :foxes15:
6. Age 13 a friend of mine had her while I sold my house and moved. She put her in her big truck and turned to grab Gibbs andlift him in. Sadie jumped out and took off running. My friend is a marathon runner and it took her awhile to catch Sadie.
7. Age 14, Sadie had an Cyst rupture to the point she had a hole in her side. Not to be gross but a HUGE hole. I rushed her to my Vet. A puppy was in the waiting room and she took off playing with the puppy puttin me on my face. Finally get her back under control and the Tech walks out to look at her and cant see a thing as she got a face full of Sadie tongue. They finally get her in the back while I wait out front. All I can hear coming through the door is HA HA HA Sadie you are so silly HA HA HA. No telling what she was up to!
8. Dad was working on dog house (insulated, heated, AC etc)as Sadie HATES to be inside and I would not have a house if she was left free. He was working on dorrs but forgot to latch them so Sadie yelled at him the entire way to the dog house!
9. Sadie cleans all Chi and Gibbs ears. Sonny and BG put their ears back to try to protect their ears
10. Even at 14-15 It takes 2-3 groomers to clip her nails! You have to wrestle her and then she is so wiggly it is still a work out. One to hold her paw and trim, One to hold her body, and one to hold her head where she does not kiss the trimmer in the face!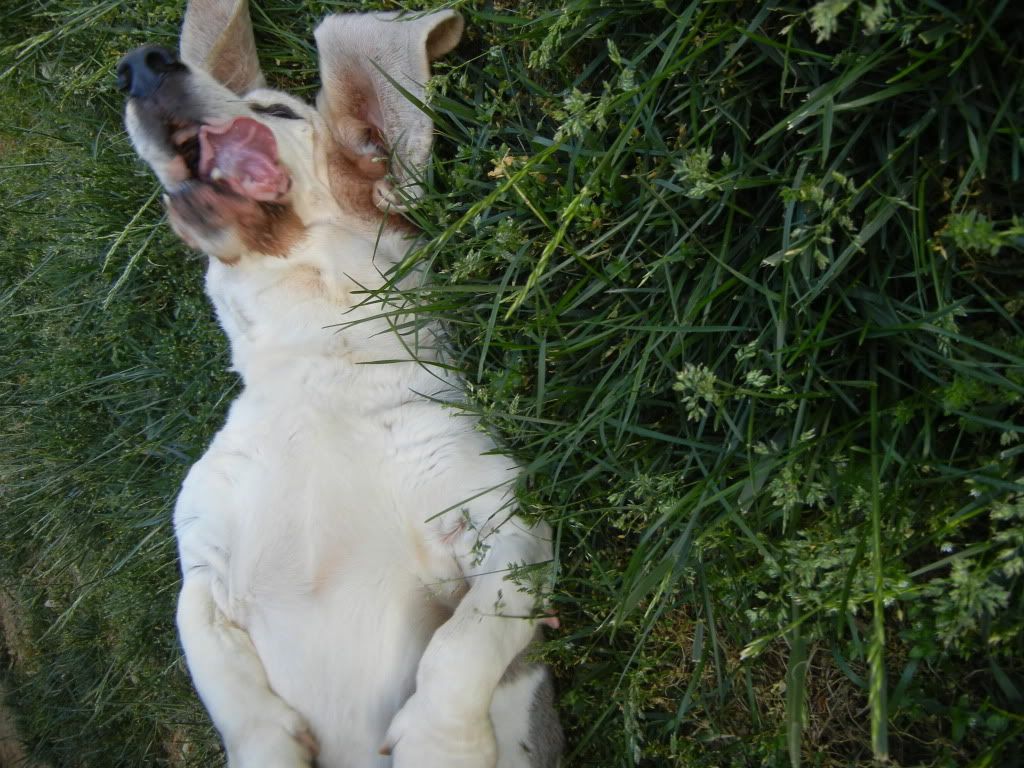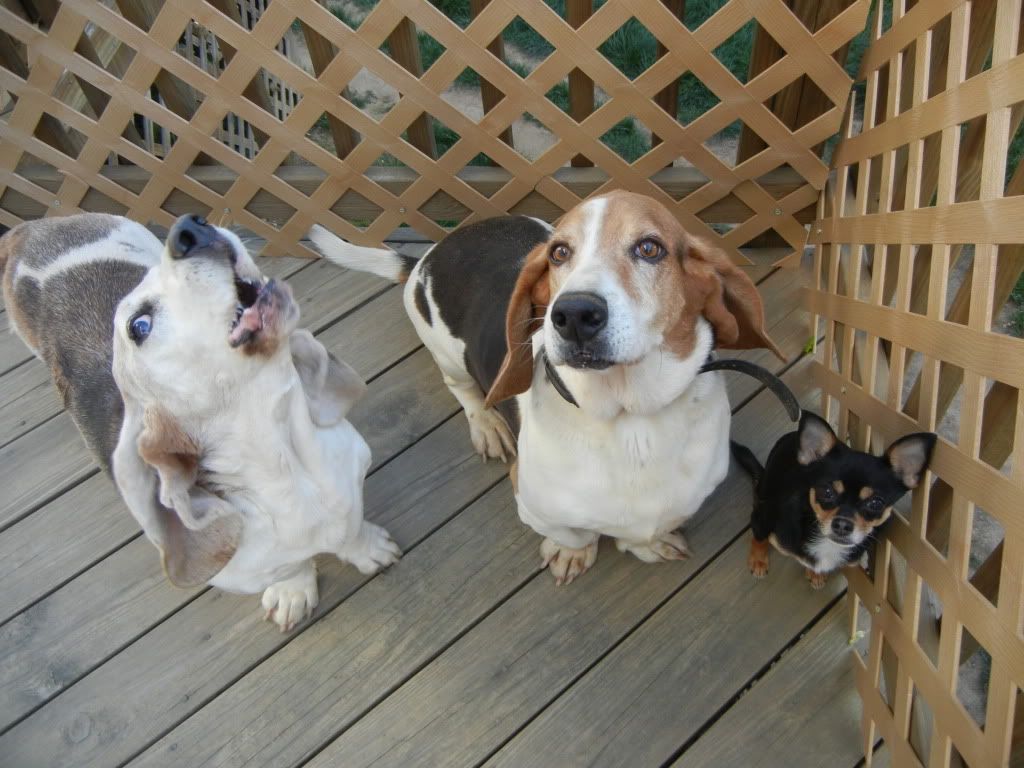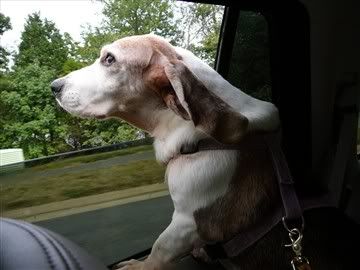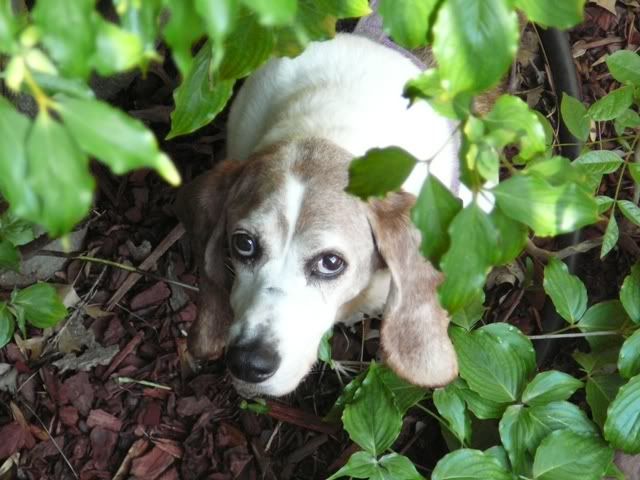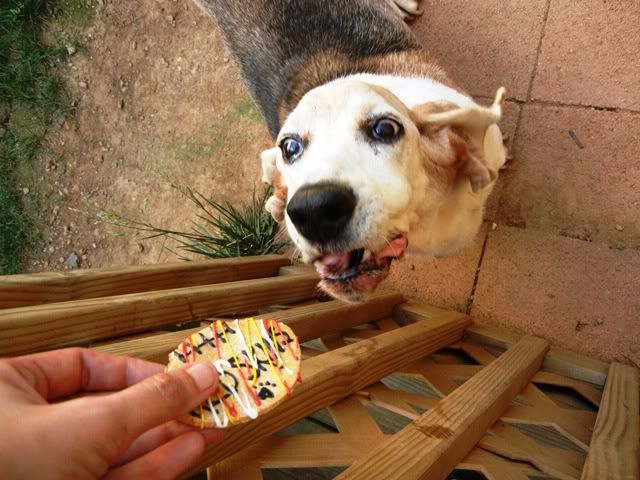 Happy Birthday Crazy Sadie!