Hi Kristin and everyone,
This week is the ninth month anniversary of our adoption of Lina Beana. Time is flying by fast with 2 active little chihuahuas. Lina has made herself completely at home with us. She is much loved and spoiled rotten. She is our little girl forever.
A couple of weeks ago we took Bella and Lina with us on vacation in southwest Michigan. It was warm and sunny - perfect weather to enjoy the beautiful fall colors. The girls loved their walks outside, the car rides, and being with my husband and me 24/7. Here are some photos of Bella and Lina enjoying their vacation.
Bella and Lina love their walks in Michigan.
Lina enjoys eating a treat while sunbathing.
Sisters together in fun and mischief (they look so alike in this profile).
Where is..............Bella?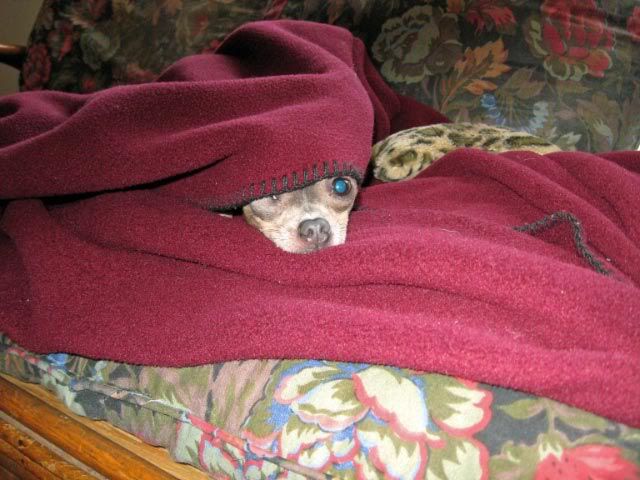 Lina and Bella taking a nap with Daddy.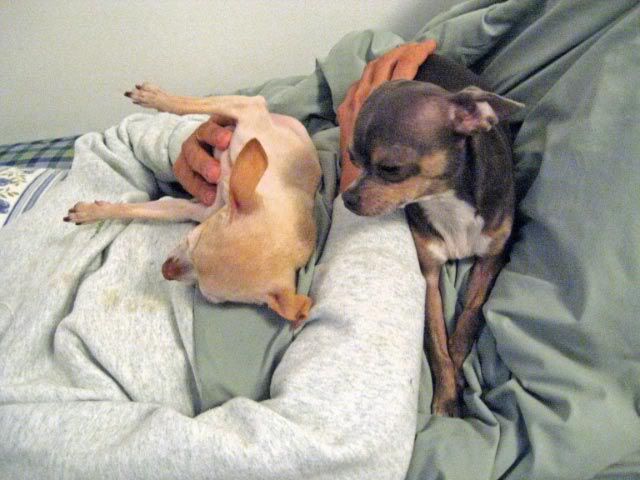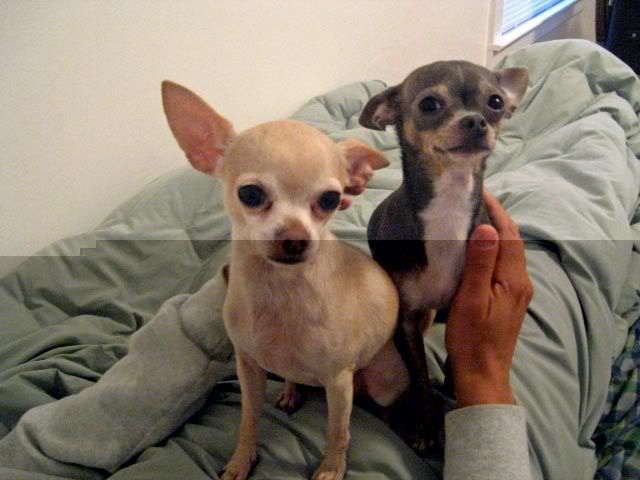 Our precious little girl, Lina Beana...